#ChrisBJohnsonRealtor #SellersPayZEROCommission #ListYourHomeandPayNoCommission
Your home is probably the biggest asset you own. This is why you should hire a professional to guide you through all your real estate transactions. My goal is to help 24 to 28 families each year either buy or sell a home. I am NOT interested in Selling 100 or 200 homes a year because I would not be able to give each family the time, attention and energy they deserve...
Whether you are a buyer searching for your first home, or a homeowner looking to move up to your next home, you should pay attention to where mortgage interest rates are heading.
Over the course of 2018, according to Freddie Mac's Primary Mortgage Market Survey, rates have increased from 3.95% in the first week of January to 4.40% in the first week of April.
At first glance, the difference between these numbers in such a short amount of time could be concerning, but if we look at the graph below, we'll see that rates have already started to level off and return to the mark set in February.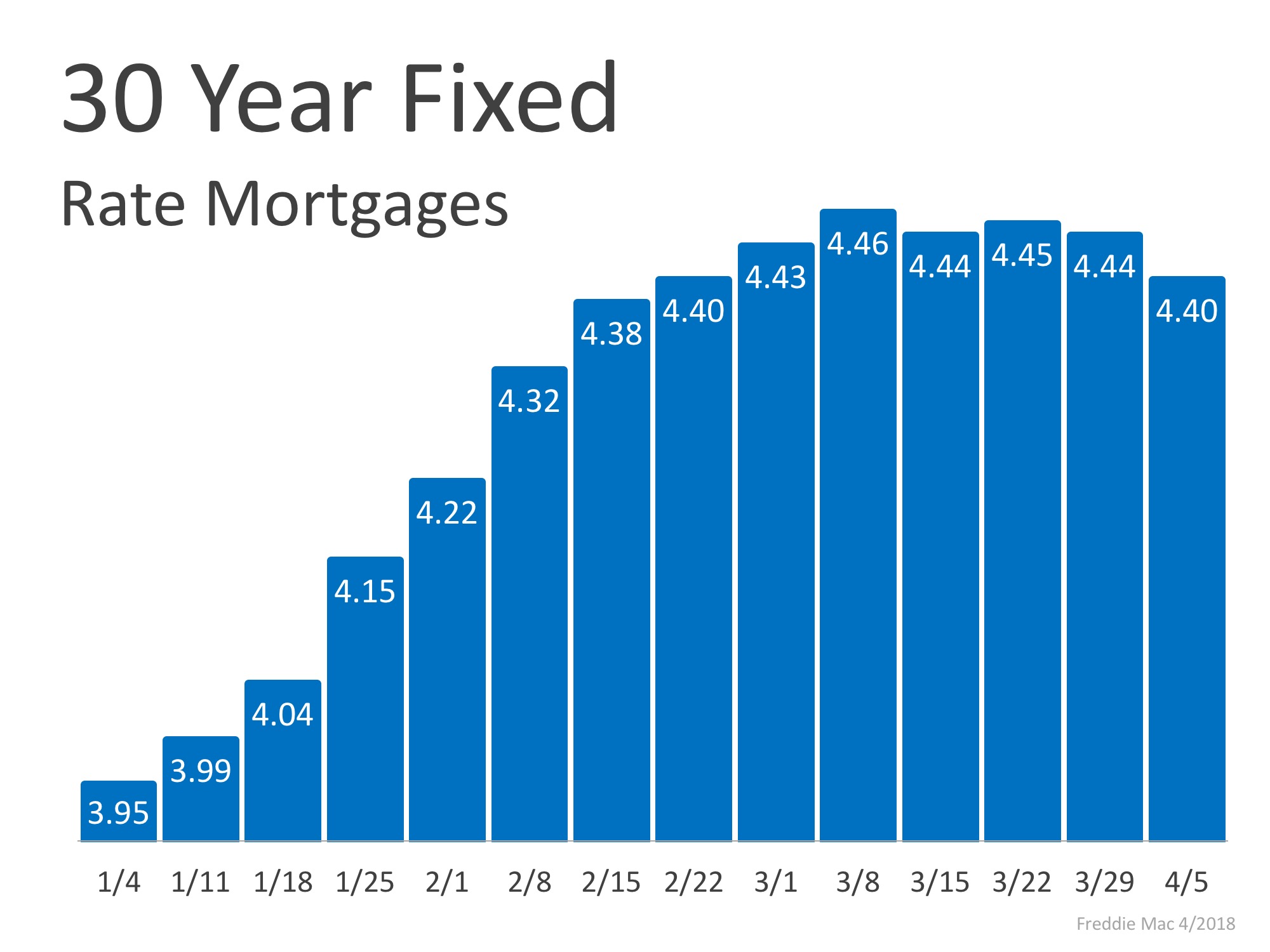 This is great news for anyone looking to buy a home this spring! The spring is always one of the busiest seasons for home buying, and with rates increasing even more, buyers have come off the fence to lock in great rates! This is still great advice as the experts believe that rates will continue to rise throughout the year.
Every month, Freddie Mac, Fannie Mae, the Mortgage Bankers Association and the National Association of Realtors release their projections for where they believe mortgage rates will be in the coming months. If we take the average of what each of the four organizations is predicting for the second quarter, rates are expected to rise to about 4.48% by June.
That average climbs to 4.73% by the end of this year.
So, what does this mean?
Waiting until the end of the year to buy, with rates still projected to increase, will end up costing you more money on your monthly mortgage payment. For every $250,000 you need to borrow to purchase your dream home, you will spend $49.21 more per month, $590.52 per year, and over $17,700 by the end of your 30-year mortgage.
And that's just the impact of your interest rate going up!
Bottom Line
If you are ready and willing to purchase a home, find out if you're able to. Let's get together to evaluate your needs and help you with next steps!
Homes For Sale In Oxnard, 2021 E Bard RD Oxnard CA 93033 IS Remodeled Refreshed & Ready for move in 😊
YouTube:  https://youtu.be/etWEBTGEgpE
MLS Link: https://www.flexmls.com/share/1OIHk/2021EBardRDOxnardCA93033
Web Address: http://2021bard.ihousenet.com/
ActiveRain: http://activerain.com/droplet/5bHK
Xome: https://www.xome.com/homes-for-sale/2021-E-Bard-Road-Oxnard-CA-93033-240289931
The information contained, and the opinions expressed, in this article are not intended to be construed as investment advice. Keeping Current Matters, Inc. does not guarantee or warrant the accuracy or completeness of the information or opinions contained herein. Nothing herein should be construed as investment advice. You should always conduct your own research and due diligence and obtain professional advice before making any investment decision. Keeping Current Matters, Inc. will not be liable for any loss or damage caused by your reliance on the information or opinions contained herein.