Aloha 
Lance Owens (RS) with LUVA Real Estate bringing you our monthly housing report from the Big Island of Hawaii. My reports are more focused in the West Hawaii Market, including, but not limited to Kailua Kona, Kealakekua, Waikioloa, Mauna Kea, Mauna Lani, and Kohala areas. 
I will let the infographic speak for itself, but I would caution you to speak to an expert about the market conditions, these black and white numbers do not always tell the true tale.  Sometimes a big sale in Kohanaiki or Four Seasons Hualalai areas can totally skew the numbers, another factor can be the dreaded "I" word ..... INVENTORY.  We are usually free to speak with you individually, our you can sign up for our Youtube channel, better yet - we have a private Facebook page that we do live broadcasts from and we will usually go over the current market conditions, we also take quesitons from our audience. 
Aloha and Mahalo 
Big Mahalos to Old Republic Title for putting this together by the way.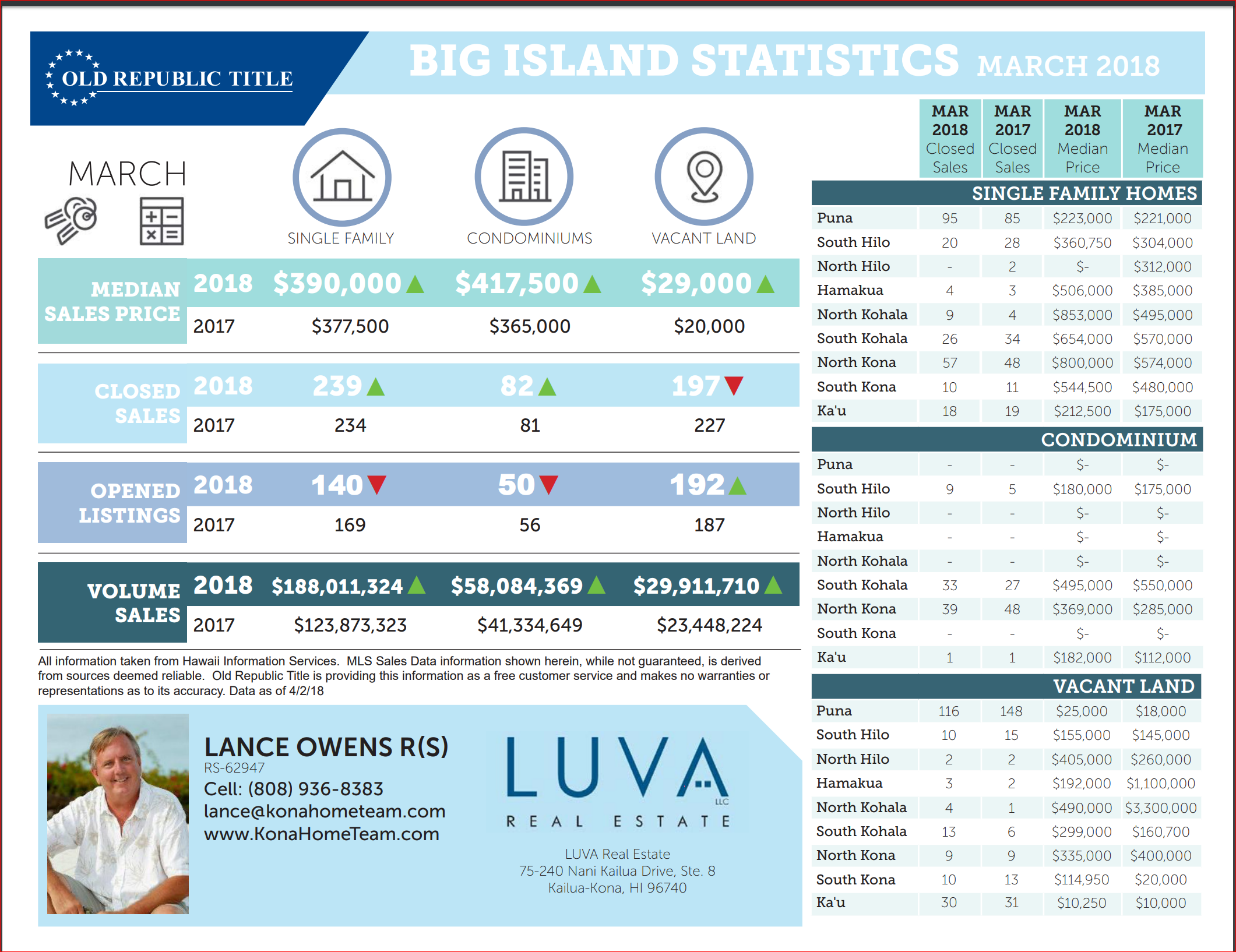 You may alse want to read yesterdays Blog: 
March 2018 Housiing Report For West Hawaii [Inforgraphic]