With Fiesta just days away, it's time to pick which events you're going to attend. Spanning 10 days (April 19-29) Fiesta has events the whole family can enjoy not to mention amazing food, music and live entertainment! Keep reading for some 2018 Fiesta Events we're excited about!
See the Full 2018 Fiesta Event Schedule 
---
Fiesta Fiesta at Hemisfair
April 19, 2018 | 4:00 p.m. – 9:00 p.m. | Hemisfair – 434 S Alamo Street, San Antonio, TX 78205
Join us for the official opening of Fiesta 2018! Enjoy live entertainment, greet Official Fiesta Royalty and special guests. Buy, sell or trade Fiesta pins and medals at Pin Pandemonium. Join the fun as cascarónes are broken and the crowd proclaims "Viva Fiesta!" to kick off the Alamo City's biggest, best festival.
There will be live music, food, and opportunities to meet Fiesta Royalty. This free event is also kid and pet friendly! 
---
Fiesta Carnival
April 19 – April 29, 2018 | See the 2018 Fiesta Event Schedule for Times| Alamodome Parking Lot C – 401 – 449 S Cherry St, San Antonio, TX 78206
Thrills and chills fill the air at one of the best carnivals in the land. Glittering lights, exciting rides and a wide assortment of foods in the heart of San Antonio make the Carnival a perennial favorite of Fiesta®-goers. Revenue from this event helps support the activities of Fiesta® San Antonio.
Admission is free. 
---
Fiesta Oyster Bake
April 20, 2018  5:00 p.m. – 11:00 p.m. | April 21, 2018  12:00 p.m. – 11:00 p.m. | St. Mary's University Campus, 1 Camino Santa Maria, San Antonio, TX 78228
2018 is Fiesta Oyster Bake's 102nd Anniversary! The event features more than 100,000 oysters served baked, raw and fried plus 70+ food and beverage booths that dish up savory favorites and quench every thirst.  Enjoy continuous Rock, Country, Tejano, R&B / Hip Hop, Pop and Children's musical entertainment, as well as a full carnival and a special Fireworks Spectacular on Friday evening.  Join more than 7,000 volunteers and 60,000 patrons at this exciting event.
Visit the Oyster Bake Website for Admission Details 
---
Taste of New Orleans
April 20, 2018  5:00 p.m. – 12:00 a.m. | April 21, 2018  12:00 p.m. – 12:00 a.m. | April 22, 2018  12:00 p.m. – 11:00 p.m. |
Sunken Garden Theatre – Japanese Tea Gardens, 3875 North St. Mary's Street, San Antonio, TX 78212
If you want to experience unique and exquisite New Orleans food in a festive atmosphere, don't miss this three-day fest, alive and kickin' with the tastes and sounds of 'Nawlins. Nowhere else can you experience mouth-watering Creole and Cajun dishes like gumbo, crawfish, shrimp etouffee, red beans & rice, boudin and many other favorite cuisines of the region. You will think you are in New Orleans at this family-friendly event featuring amazing toe tappin' music from Dixieland to Smooth Jazz and Zydeco, straight from the Crescent City. Join the 2nd line parade through the grounds with a brass band leading the way, or simply sit back, relax and enjoy the entertainment while taking in the Big Easy experience.  The Sunken Garden is ADA accessible. Blankets, strollers and folding chairs are welcome.
Admission is $12 presale and $15 at the gate; free for children 10 and under. 
---
Fiesta De Los Reyos at Market Square
April 20-29, 2018 | See the 2018 Fiesta Event Schedule for Times | Market Square, 514 S. Commerce St, San Antonio, TX 78207
Combine Rey Feo–a cherished Fiesta icon, with Market Square–a historic center in the heart of the city, and San Antonio gets 10 days of free, quality entertainment! This is one of the largest FREE Fiesta celebrations and has something in store for the entire family! Experience daily live entertainment from multiple stages featuring a variety of music, from the best in Tejano. Cumbia, and Conjunto to rocking cover bands! Enjoy Fiesta staples such as funnel cakes, agua fresca, turkey legs, fajitas and much, much more. Your taste buds will have a Fiesta as you enjoy food from over 30 delicious food booths.
Admission is Free 
---
Texas Corvette Association Car Show
April 21, 2018  8:00 a.m. – 5:00 p.m. | Main Plaza- Boerne, 100 N. Main Street, Boerne, TX 78006
If you would like to view a great selection of classic cars, then the city of Boerne is the place to be! This is an open car show with more than 35 different classes in attendance. In addition to the car show, the city of Boerne offers great shopping and restaurants all along Main Street. Enjoy music, silent auctions, vendors and door prizes throughout the day. 
---
Fiesta De Los Niños
April 21, 2018  10:00 a.m. – 6:00 p.m. | Port San Antonio, 200 Goodrich Dr, San Antonio, TX 78226
This is a party for the "pint-sized folks!" Children can enjoy games and rides in a safe, alcohol-free environment. There is also something for all the parents. Enjoy music and dance performed by some of San Antonio's best entertainers, plenty of food booths and don't miss the Sombrero Loco parade at Noon-a kids' parade that winds its way through Port San Antonio's Town Center. Port San Antonio is developing the former Kelly Air Force Base to its highest and best use, creating the conditions that maintain and grow quality jobs.
Admission is Free 
---
Fiesta Arts Fair
April 21, 2018  10:00 a.m. – 6:00 p.m. | April 22, 2018  11:00 a.m. – 5:00 p.m. | Southwest School of Art, 1201 Navarro St, San Antonio, TX 78205

Fiesta Arts Fair, now its 45th year, is an intimate two-day event that offers art lovers and collectors an opportunity to purchase high quality art and crafts from around 115 artists exhibitors. Fiesta Arts Fair is ranked in the top 50 Fine Craft & Art Festivals in the nation by Art Fair SourceBook. The Fair also includes live music, Fiesta foods and drinks, and a hands-on children's art area — all in a beautiful setting on the picturesque and historic grounds of the Southwest School of Art. Proceeds from this event benefit the School's many educational programs.
Admission is $15 adult, $5 per child 5-12, children under 5 free. 
A Day in Old Mexico & Charreada
April 22, 2018  3:00 p.m. | Rancho del Charro, 6126 Padre Dr, San Antonio, TX 78214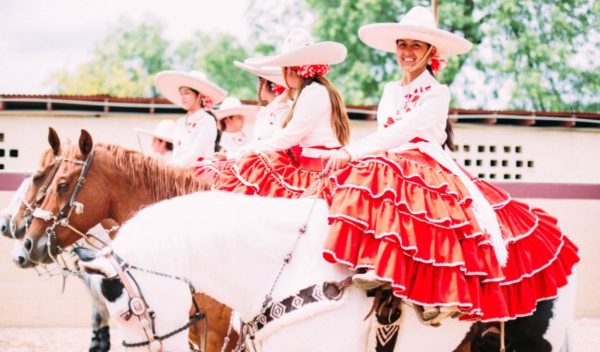 Explore the distinct culture which upholds deep-rooted customs, tradition and family as a way of life. This family event has food, drink, pony rides for the kids, Ballet Folklorico performances and live Mariachi music. The 2018 Rey Feo LXX will be honored on April 22 and King Antonio XCVI will be honored on April 29.
Adult admission is $20 and Child admission (ages 6-12) is $5. 
---
The Texas Cavaliers River Parade
April 23, 2018   7:00 p.m. – 9:00 p.m. | River Walk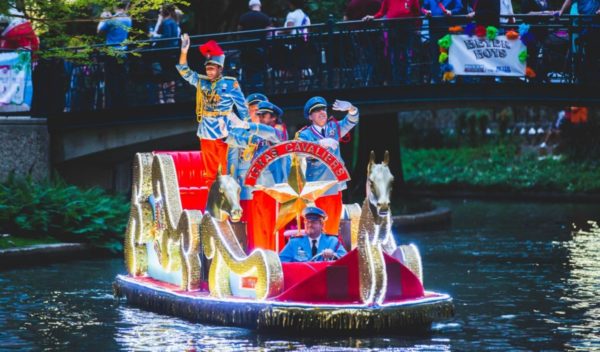 Each year hundreds of thousands of people line the banks of the San Antonio River to view the most unusual parade in America…the Texas Cavaliers River Parade! This year's parade, entitled "Magnificent Missions" promises an evening of family fun with live music, celebrities and lights. More than 45 festively decorated floats sponsored by local community organizations and military installations drift down the river. King Antonio XCVI reigns over the evening's festivities and gives a Texas-sized welcome to the enthusiastic spectators along the winding route. The money raised through the parade is donated to children's charities in our community through the Texas Cavaliers Charitable Foundation.
Admission is $14-$26. 
---
NIOSA ( A Night In Old San Antonio)
April 24-27, 2018 |  See the 2018 Fiesta Event Schedule for Times | La Villita, 418 La Villita Street, San Antonio, TX 78205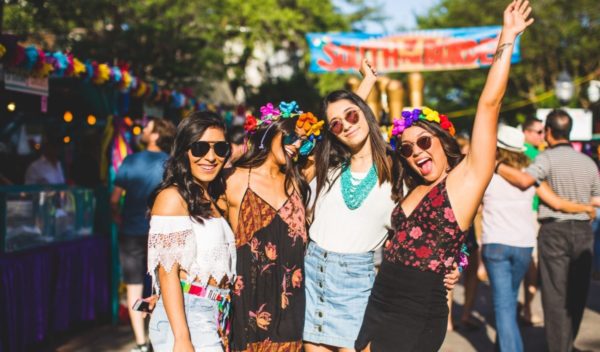 Each year the historic downtown village of La Villita takes center stage as 85,000 visitors gather for four nights to celebrate the city's unique heritage at "A Night in Old San Antonio." More than 250 detailed and decorated food and drink booths and more than a dozen nonstop entertainment stages represent the diverse cultures and customs of our city in 15 heritage-themed areas.
Admission for adults is $12 advance and $15 at the gate; children under 12 are free when accompanied by an adult. 
---
Taste of the Norhside
April 25, 2018   5:30 p.m. – 10:30 p.m. | The Club at Sonterra, 901 E Sonterra Blvd, San Antonio, TX  78258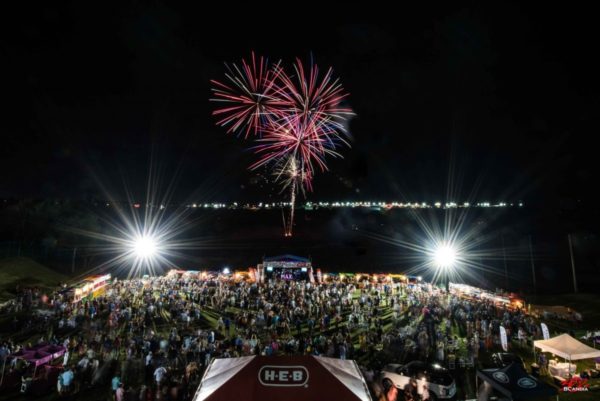 Celebrate Fiesta at TASTE of the Northside! Our ALL-INCLUSIVE pricing, includes: admission, food-samples and five drink tickets, parking & shuttle to the event from designated locations (no on-site parking) and all the great Fiesta fun you can handle!
A Taste of the Northside is a fabulous night of savory bites, scrumptious drinks and high-energy entertainment. A Taste of the Northside now features over 50 favorite San Antonio restaurants serving up yummy samplings of their best dishes and tastings of a variety of beers and wines.
Presale all-inclusive is $85. Prices increase at the door.
Tickets Available for Purchase at The Fiesta Store® and at www.tasteofthenorthside.org 
---
PACfest
April 26, 2018   12:00 p.m. – 10:00 p.m. | Palo Alto College, 1400 W Villaret Blvd, San Antonio, TX 78224
PACfest is one of the largest official Fiesta San Antonio events south of Highway 90. With attendance of over 7,000 community members, the family-friendly event features food, games, social media alley, musical entertainment, and is home to Fiesta Grilldown, a carne asada contest.
Admission is $5, free for children under 12, and free with a current Alamo Colleges ID.
Battle of the Flowers Parade
April 27, 2018  9:30 a.m. – 2:30 p.m. | Parade Route, E Grayson & Broadway, San Antonio, TX 78205
The theme of the 2018 Battle of Flowers® Parade is "300 Timeless Treasures." The parade will bring to life fond memories, magical moments, monumental milestones, and hopeful visions – the heart and the spirit of our legendary city. The cry "Remember the Alamo" will be accompanied by the cry "I Remember."
Admission is $12 – $25.   Tickets available for purchase at www.battleofflowers.org 
---
Festival De Animales
April 28/29, 2018   9:00 a.m. – 6:00 p.m. | San Antonio Zoo, 3903 N. St. Mary's St, San Antonio, TX 78212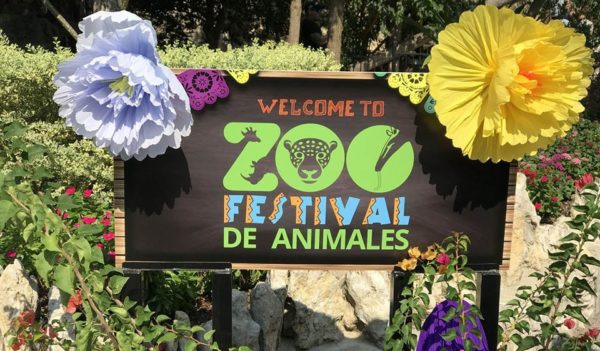 We're celebrating the animals, culture, and food of Latin America! Take a tour of South America during this day-time event dedicated to highlighting San Antonio Zoo's South American conservation efforts. Amazing up-close animal interactions, food delights, entertainment, and authentic merchandise from Latin America are sure to delight while guests immerse themselves in South American culture. A visit to Festival de Animales will help further the zoo's vision to secure a future for wildlife through loving, engaging with, acting for, and protecting animals and the places they live.
Fiesta Flambeau Parade
April 28, 2018  6:45 p.m. – 10:00 p.m. | Parade Route, E Grayson & Broadway, San Antonio, TX 78205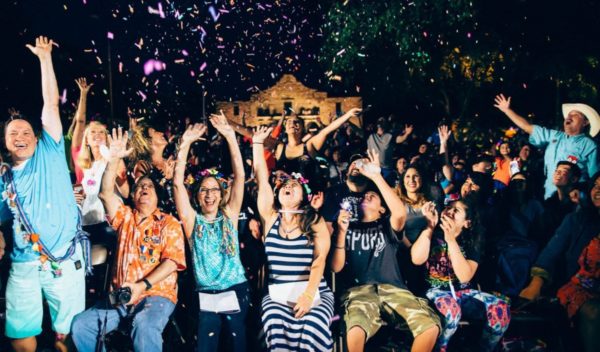 Leading our parade for its 70th year is our premier band, The University of Texas Longhorn Band, followed by spectacular themed floats, marching units, local, out of town and out of state bands, dance groups, horse units and many other attractions that create a memorable night of illuminated entertainment.
To purchase advance tickets visit www.fiestaflambeauparade.org or call 210-364-5349. Bleacher seating prices vary $16.50 – $30. For Street Chairs, visit www.fiesta-sa.org
Festival De Cascarones
April 29, 2018   1:00 p.m. – 8:00 p.m. | One University Way, San Antonio, TX 78224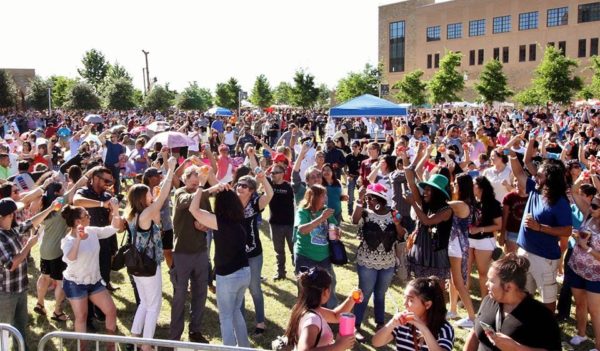 Celebrate the final day of Fiesta® San Antonio with Texas A&M University–San Antonio's FESTIVAL DE CASCARONES! Now in its seventh year, the culmination of the city's most vibrant celebrations of culture will take place at one of the fastest growing universities in the state. This is a free event and we invite you to visit our beautiful campus for a day of fun and excitement with live music and family-friendly fun. It will truly be a spectacle as the University aims to break a world record during the festival.
Parking and Admission is FREE! 
---
2018 Fiesta Events