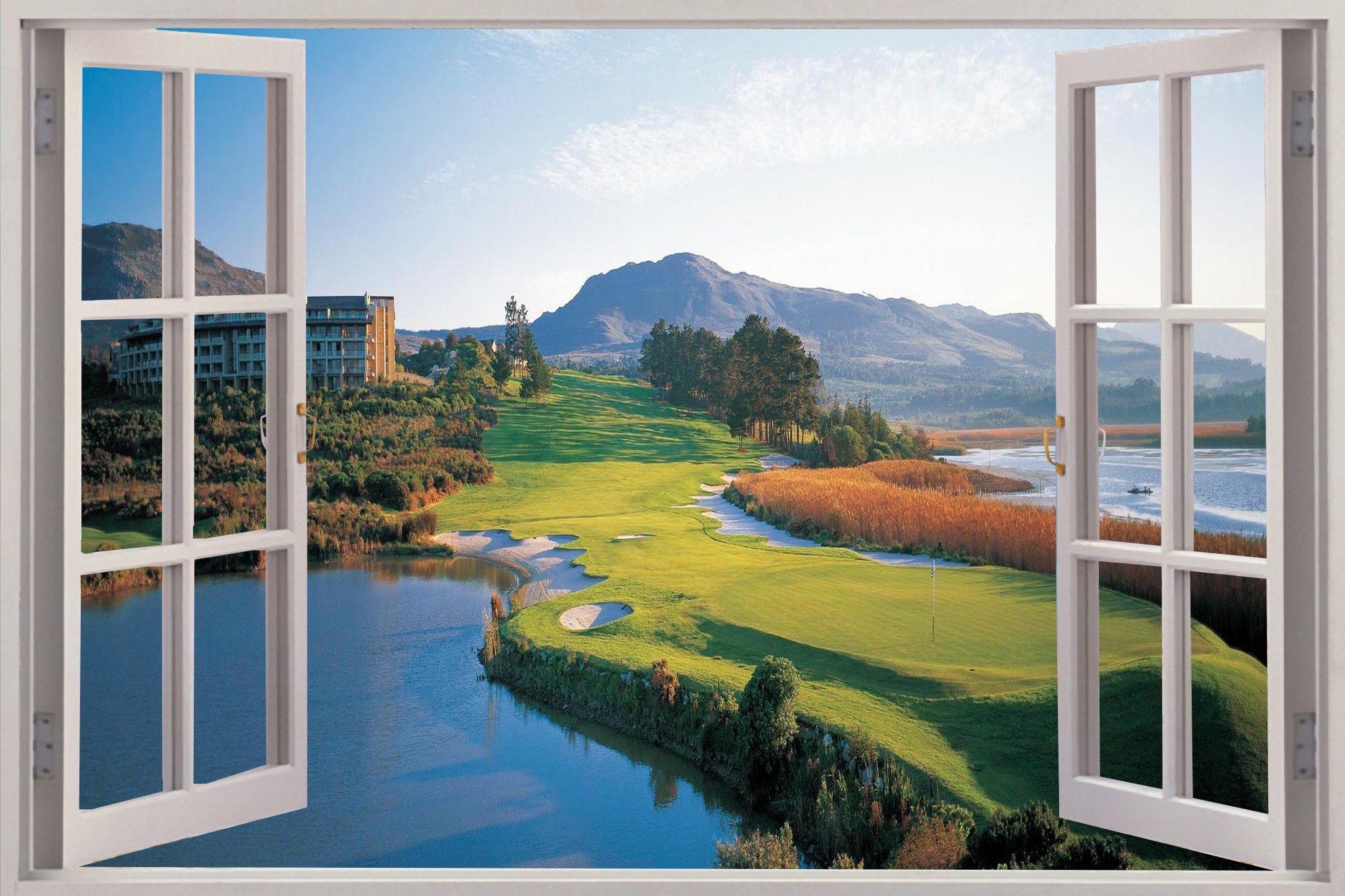 You may have questions about real estate and dream of a home with a "view" or wish you had a view at a reasonable cost. Homes with a "view" make them more enjoyable and also get attention to make your home sell. Are you not sure whom to ask about where to find a view home or how to get a view in your own home? A view from a home on a mountain with city light views or on a golf course may be too expensive. How about yard or wall murals? You could ask me as your personal REALTOR® or you could ask the usually reliable but sometimes erratic "Garden Gnomes".
You prefer to start with the garden gnomes, you say. OK, OK. Your REALTOR® is busy and the Garden Gnomes are sitting around outside, in where else, your garden. Wisdom awaits.
Ask the garden gnomes how to get a home with a view at a reasonable cost? Giveyour REALTOR® the day off
Walking into the garden, the Garden gnomes meditate and answer the question, "How to get a home with a view at a reasonable cost"? A Gnome's idea of a view may be a giant mushroom or a bird bath or a garden? That type of view for a human of course may just not cut it.
What is the best thing to do in order to sell a home? What would you do for a view?
Do you have a boring garage door or wall? Are you artistic and want to put some pizzaz into your home?
Take a look at these garage door murals and other wall murals that will be sure to breathe life into your living room or man cave.
Try Duskyswondersite for many pictures of ideas for home decoration and other uses
                           Amazing picture of an airplane in a garage wall mural on Duskyswondersite
                                Another amazing photo stepping into a beach scene on your garage door
                                 Be careful of this mural! Especially if inviting someone to your home
                       Your neighbors will be amazed at your parking skills with this garage door mural
Creative mural art (outside or inside) can make your home more interesting.  They can also work inside on a boring wall. Some people paint a window looking out onto a garden, beach or lake scene. Put up some curtains around the window mural and make your home magic.
Of course, the Garden Gnomes may fail to tell you about these mural options. Your home may be more fun with one of these garage door murals, neighbors and you will be the talk of the neighborhood to be sure, but will your neighbors love it and you......ahhhhhh then that is another subject. The Garden Gnomes can hide underneath the Rhododendron. You fun loving homeowner, have to face the neighbors and wave as you drive to work.
                             A city view wall mural window that you will see but not your neighbors
If you need a home with a view in my area of real estate in Arizona visit me at: Arizona Homes For Sale or Homes for sale in the Phoenix metro including Scottsdale.
If you are looking to move to Phoenix including Scottsdale or to buy a home in Arizona or sell a home in Arizona, contact Jeffrey Masich, Associate Broker and Realtor. I would be pleased to help you and look out for your best interests while finding you the right home at the right price!
Press FREE MLS Search for search for homes for sale in Arizona