Beginning in late 2011, and gaining momentum in early 2012, the market for Charlotte homes staggered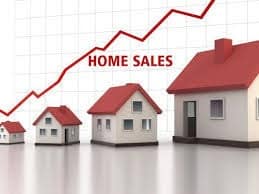 to its feet and steadily recovered from the "Great Recession" of 2008. That's the good news. The bad news is that demand has exceeded supply, to the point where shrinking inventory is a growing concern.
Let's look at the numbers. As of March 31, 2018, the number of months supply of homes for sale dropped from last year's 2.7 to 2, a decrease of 25.9%. That reflects the drop of inventory of homes for sale from 10,726 last March to its present number of 8,208, representing a loss of 23.5%, or 2,518 homes. Once again, the current median sales price rose, this time from $219,500 to $235,000. That's an increase of $15,500, or 7.1%. And with such scarcity of homes on the market, the pressure on pricing continues to be relentless, as evidenced by the rise in the percent of original list price received, which was 96.8% last year, and now up by .4% to 97.2%.
With these numbers in mind, we have reasons for genuine concern despite the positive economic indicators. And those indicators are positive: So confident is the Federal Reserve in the continued growth of the nation's economy, it raised short-term interest rates yet again by .25% in March. That's the sixth increase since December, 2015. Rising wages and low national unemployment numbers are strong and reliable indicators of long-term economic health.
However, the lack of housing supply can have harmful long-term effects on the overall economy. One essential characteristic of a vibrant economy is mobility. Not only must employees be able to relocate to advance their careers, empty nesters and retirees will need to downsize. Young families, with lower incomes and rising expectations, are finding it difficult to find and buy suitable homes. As the pressure mounts, we might see a housing bubble artificially stoked by pent-up demand – and unsustainable home prices was one of the primary causes of the 2007-2008 recession. No one wants to see that again.
For more detail of sales figures in the greater Charlotte Metro area, see the individual reports for Charlotte, Matthews, and Huntersville.