The Marina Del Rey, CA Condominium Market Trends Report is published. Should you have specific questions please reach out to me directly via email or feel free to call me.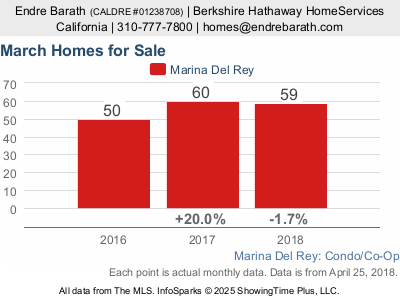 As you can see for the past three years inventory has been tight. I was accustomed to when we had three or four times more Condominiums for Sale and it was not that long ago....
Now let us look at the Days on Market statistics, they are usually very telling... I knew it was a fast market but these numbers really surprised me. if the average is 12 days that tells me that most of the listings sold on the first or second day. Hence the odds are very likely that they all sold in Multiple Offers...
After seeing the Days on Market statistics the next chart will not surprise me...let me guess prices have increased year over year!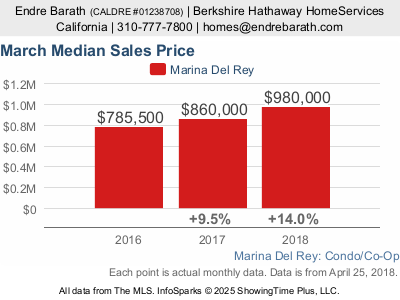 If you are looking for a pet friendly Beverly Hills Realtor who can handle and sell the most difficult properties that no one else could, please reach out to me directly!! If you are considering buying or selling a home, a luxury home, luxury investment real estate, luxury vacation homes, or luxury beach properties in Southern California, Los Angeles, Century City, Westwood, West Hollywood, Beverly Hills, Marina Del Rey, Venice or Malibu, feel free to contact me at 310.486.1002 (m) or homes@endrebarath.com or visit one of my websites at http://www.endrebarath.com.  I contribute a portion of my commission to local animal rescue organizations.