The Venice, CA , 90291 & 90294: Real Estate Market Trends Report is published. Should you have any specific questions, please reach out to me directly!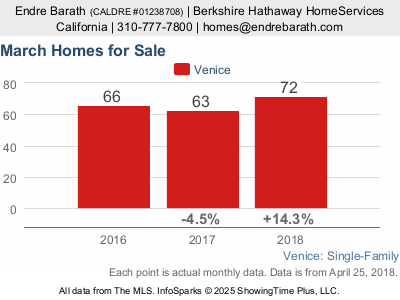 Customarily when you see inventory increasing you would expect prices to stabilize and more sales taking place, now with that said let us look at the actual situation...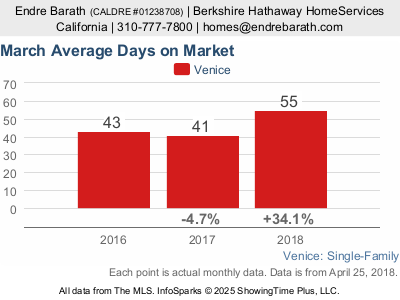 Of course this naturally would increase the Days on Number statistics. Not surprised one bit, yet.
Most people would expect prices of homes to decrease when inventory grows as well as days on market increase. Now let's look at the actual numbers.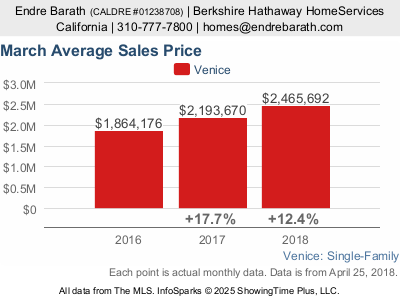 To most people this would come as a surprise, the Reality is Playa Del Rey, Marina Del Rey have virtually no inventory hence the prices increased even in Venice, CA.
Now with that said if you want someone who knows the  real estate market to represent you, pease reach out to me directly!
If you are looking for a pet friendly Beverly Hills Realtor who can handle and sell the most difficult properties that no one else could, please reach out to me directly!! If you are considering buying or selling a home, a luxury home, luxury investment real estate, luxury vacation homes, or luxury beach properties in Southern California, Los Angeles, Century City, Westwood, West Hollywood, Beverly Hills, Marina Del Rey, Venice or Malibu, feel free to contact me at 310.486.1002 (m) or homes@endrebarath.com or visit one of my websites at http://www.endrebarath.com.  I contribute a portion of my commission to local animal rescue organizations.