Today was graduation day........I graduated with the class of Thursday-Friday, March 2-3 staging school.
My diploma says I'm now qualified to "consult real estate clients and make recommendations in preparing the property for sale."
Great class taught by master stager Jackie Riggins, a former trainer for the First Lady of staging, Barb Schwarz.
The best and most fun part of the class was an actual, hands on staging of a real home that's currently on the market in our area.
Here are the before and after pictures of the 2 rooms my group did; we had the living room and the dining room.
The living room had too many pieces and too much personal stuff on the bookcases flanking the fireplace.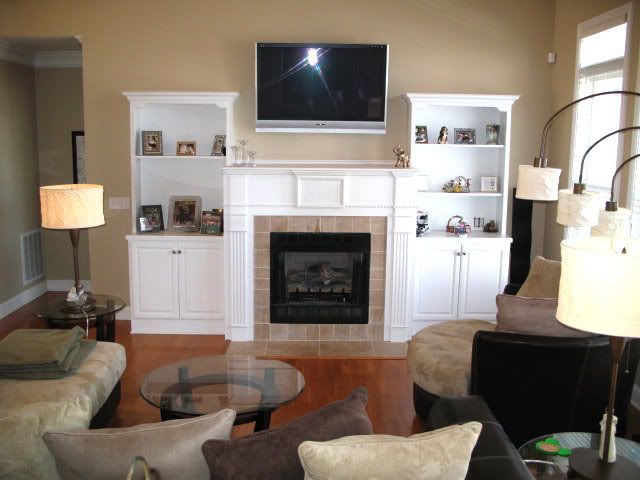 On the right is after we move lamps and two end tables out and depersonalized the shelving. It really opened up the room and improved traffic flow to all areas of the main level.
Below are the before and after pictures of the dining room. Nice room but way too small for a large dining table, 6 chairs, a china cabinet and some pieces in the corner along with an area rug in the center.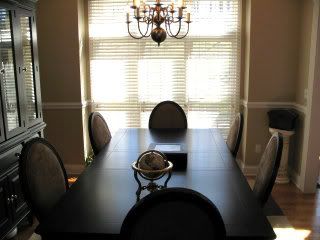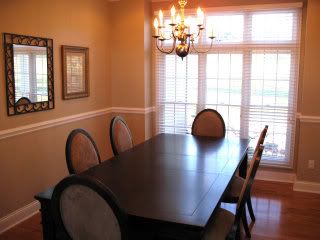 On the right is the same dining room with the rug removed, china cabinet that was overpowering the room gone, and some photos from other rooms hung where the china cabinet was setting.
We had the listing agent come in at 5:00 pm on Friday afternoon after we had finished. It was fun to watch her eyes get wider & wider, her mouth drop open as she exclaimed "Wow".........OH WOW, THIS iS BEAUTIFUL!".
The owner came along soon after and his stunned reaction (after he could talk) was "INCREDIBLE, the house looks twice as big and so clean and uncluttered."
The class was fun and Jackie did a great job of teaching; you know after listening to her that this lady knows her stuff.
I'm especially glad we got to to do the actual "hand on" staging of a real home; that really brought all the classwork home and tied it all together.
Two days well spent and I now feel better qualified to serve and advise my seller clients.
My wife however says we're not moving her favorite library table from in front of our living room windows no matter what I have a diploma in. ;-)