Millenials need to be looked at from a different perspective if you are a Realtor. Times have changed.The millennial generation started growing up.
They are getting married, buying homes and starting families in increasing numbers. And as a result, they're starting to realize that the liberalism they espoused as youths comes at too high a price in adulthood.
According to the census data, the median age at which women are getting married is now 27.4, and for men it's 29.5. Given that the age range for millennials is roughly 18 to 38, that's right in the middle of this generation.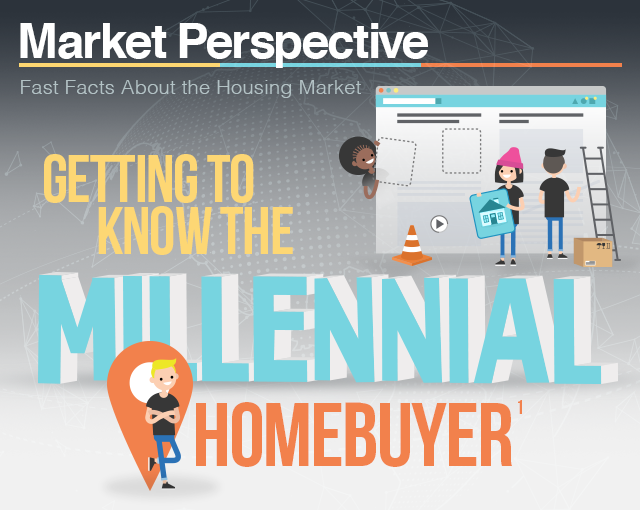 Millennials* are officially the largest group of homebuyers in the U.S.
Here's what you need to know about them: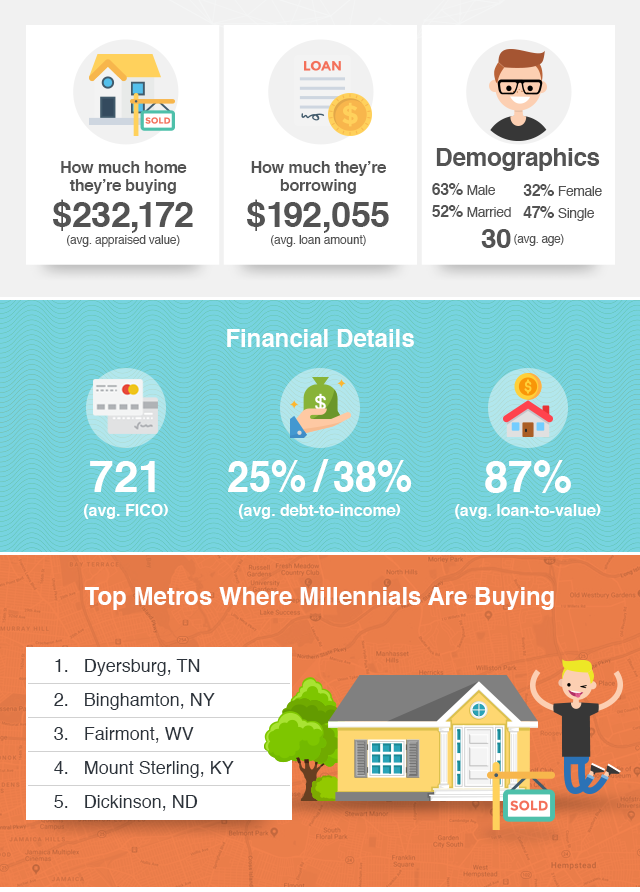 Communication Preferences
Today's homebuyers value speed, convenience, and a 
mix of in-person and digital interactions.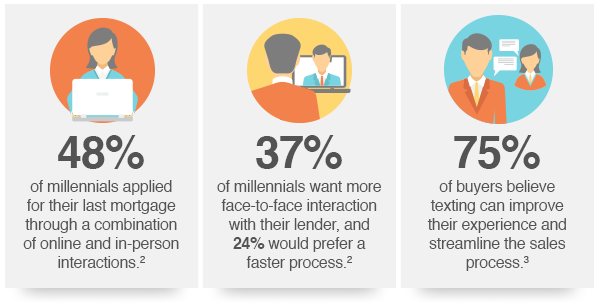 * Millennials are applicants born between 1980 and1999.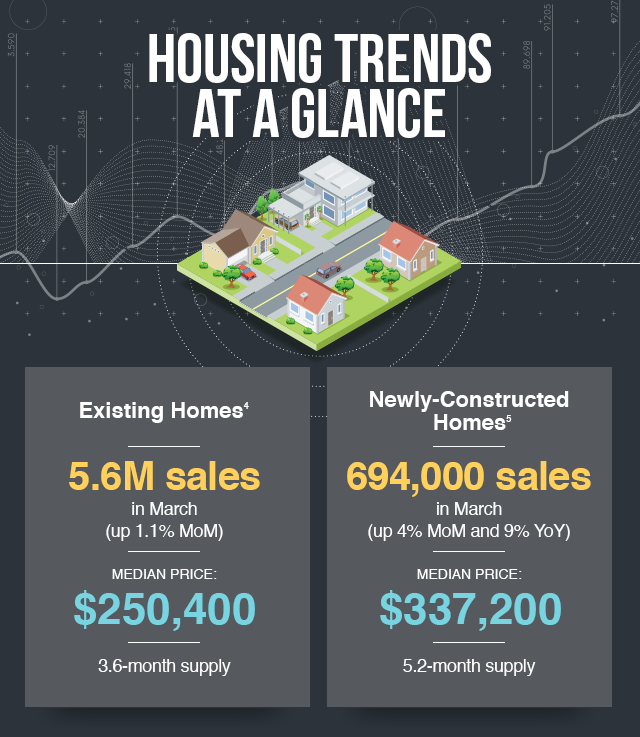 Sources: 
[1] Ellie Mae® Millennial Tracker, March 2018.
[2] Ellie Mae Borrower Insights Survey, 2018.
[3] Great TEXTpectations: The Text Messaging Playbook for Sellers, 2018.
[4] National Association of Realtors® (NAR) Existing-Home Sales, March 2018.
[5] U.S. Census Bureau, Monthly New Residential Sales, March 2018.
[6] Ellie Mae Origination Insight Report, March 2
Buying Homes
In addition, homeownership rates have been shooting up lately, a trend that industry experts attribute largely to the fact that millennials are starting to buy homes.
The National Association of Homebuilders said earlier this year that the homeownership rate among millennials had registered the largest gains among all age groups.
The  employment-to-population ratio among 24- to 34-year-olds, for example, is finally back to its pre-recession level of 79%, after remaining stuck in the low- to mid-70% range for most the last nine years.
The Economic Optimism Index among those age 18 to 24 is now at 59.3, according to the IBD/TIPP Poll. It has averaged 57 since President Trump took office. (Anything over 50 is optimistic, under 50 is pessimistic.) Among those age 25 to 44, the optimism index is 53.5, which is higher than the overall index.
My point is that it is time to take Millenials serious. They are ready to buy and if you still believe what was said about Millenials two and three years ago, your business model will be out of date and you will be missing out on one of the largest segment of the buying population.
Now with that said if you were born between 1980 and 1999 and are looking for a seasoned Beverly Hills Realtor who is not going to look the other way, please feel free to text me, or email me at  homes@endrebarath.com  or call me old school and call my mobile 310.486.1002. 
If you are looking for a focused and goal-oriented Realtor in the Beverly Hills area who will help you achieve your Real Estate goals, please reach out to me directly!
If you are looking for a pet friendly Beverly Hills Realtor who can handle and sell the most difficult properties that no one else could, please reach out to me directly!! If you are considering buying or selling a home, a luxury home, luxury investment real estate, luxury vacation homes, or luxury beach properties in Southern California, Los Angeles, Century City, Westwood, West Hollywood, Beverly Hills, Marina Del Rey, Venice or Malibu, feel free to contact me at 310.486.1002 (m) or homes@endrebarath.com or visit one of my websites at http://www.endrebarath.com.  I contribute a portion of my commission to local animal rescue organizations.