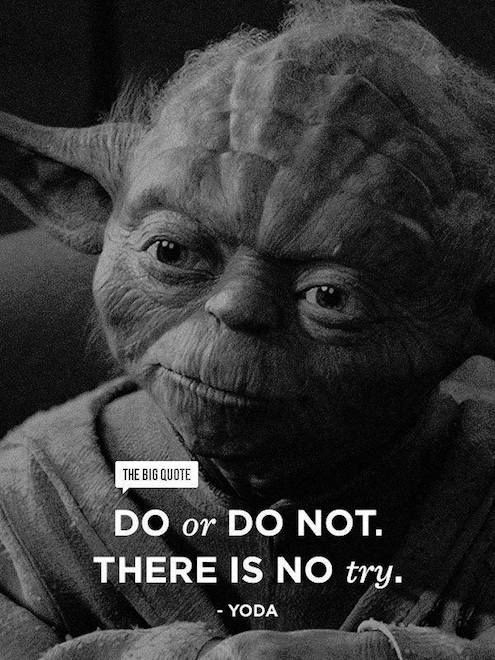 "Do or do Not. There is No try."
Yoda
You gotta love Yoda, I mean this advice is spot on!!!!
1. Find what makes you happy and get lost in it. 
2. Don't fear failure, fear being in the exact same place next year as you are today. 
3. You were given this life because you are strong enough to live it.
4. You have within you, right now, everything you need to deal with whatever the world can throw at you.
5. Wake up with determination. Go to bed with satisfaction.
6. In the end, we only regret the chances we didn't take.
7. Be all in or get all out. There is no halfway.
8. What would you do if you weren't afraid?
9. "A single dream is more powerful than a thousand realities."
J.R.R. Tolkien
10. Surround yourself with the dreamers and the doers, the believers and thinkers, but most of all, surround yourself with those who see greatness within you, even when you don't see it yourself. 
May you make this a Happy New Day
Click here to check out  LongIslandCashHomeBuyer if you or anyone you know wants to sell a house quickly in as in condition for all cash.
Sell Your Property As Is For Cash 
Sell Inherited Properties For Cash
Beth Witt