1217 Nautical Way, Oxnard, CA 93030 is for LEASE!!
Zillow:  https://www.zillow.com/homedetails/1217-Nautical-Way-Oxnard-CA-93030/16392371_zpid/?view=public
YouTube:  https://youtu.be/iQIlIAbk33A
Trulia: https://www.trulia.com/p/ca/oxnard/1217-nautical-way-oxnard-ca-93030--2081709398
HotPads: https://hotpads.com/1217-nautical-way-oxnard-ca-93030-1m6bmvz/pad?border=false&lat=34.1937&lon=-119.1927&z=16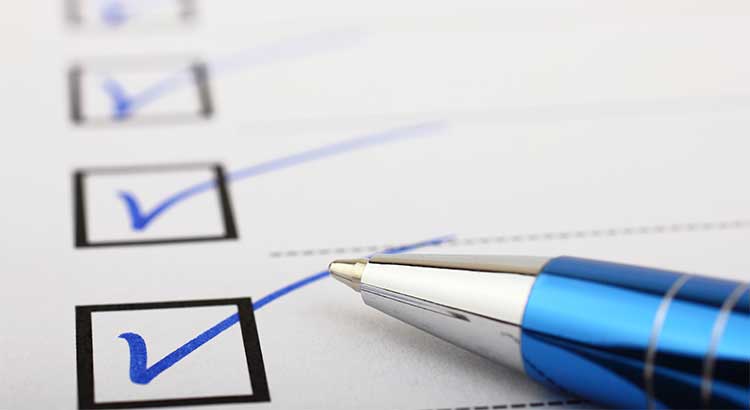 So you made an offer, it was accepted, and now your next task is to have the home inspected prior to closing. Oftentimes, agents make your offer contingent on a clean home inspection.
This contingency allows you to renegotiate the price you paid for the home, ask the sellers to cover repairs, or even, in some cases, walk away. Your agent can advise you on the best course of action once the report is filed.
How to Choose an Inspector
Your agent will most likely have a short list of inspectors that they have worked with in the past that they can recommend to you. HGTV recommends that you consider the following 5 areas when choosing the right home inspector for you:
Qualifications – find out what's included in your inspection and if the age or location of your home may warrant specific certifications or specialties.
Sample Reports – ask for a sample inspection report so you can review how thoroughly they will be inspecting your dream home. The more detailed the report, the better in most cases.
References – do your homework – ask for phone numbers and names of past clients who you can call to ask about their experiences.
Memberships – Not all inspectors belong to a national or state association of home inspectors, and membership in one of these groups should not be the only way to evaluate your choice. Membership in one of these organizations often means that continued training and education are provided.
Errors & Omission Insurance – Find out what the liability of the inspector or inspection company is once the inspection is over. The inspector is only human after all, and it is possible that they might miss something they should have seen.
Ask your inspector if it's okay for you to tag along during the inspection, that way they can point out anything that should be addressed or fixed.
Don't be surprised to see your inspector climbing on the roof or crawling around in the attic and on the floors. The job of the inspector is to protect your investment and find any issues with the home, including but not limited to: the roof, plumbing, electrical components, appliances, heating & air conditioning systems, ventilation, windows, the fireplace and chimney, the foundation, and so much more!
Bottom Line
They say 'ignorance is bliss,' but not when investing your hard-earned money into a home of your own. Work with a professional who you can trust to give you the most information possible about your new home so that you can make the most educated decision about your purchase.
Homeowners Are Bullish About Housing—Buyers Not So Much
Inventory and affordability squeeze aside, consumer sentiment about the housing market rose in April going into the home buying season, according to the latest Fannie MaeHome Purchase Sentiment Index (HPSI) on Monday. The HPSI rose 3.4 points in April to 91.7 marking a new all-time high, Fannie Mae said.
Out of the six components that make up the survey, only one—the number of respondents who said that now is a good time to buy a home—decreased, falling three percentage points to 29 percent, compared with March. On the other hand, the net share of respondents who said that now was a good time to sell a home increased 6 percentage points on a month-over-month basis, to 45 percent, reaching a new survey high, the report said.
Homebuyer sentiment was likely affected by the lack of for-sale inventory as well as rising home prices, that are likely to remain a challenge for home sales for the rest of the year too, according to Doug Duncan, SVP and Chief Economist at Fannie Mae.
"High home prices and good economic conditions helped push the share of Americans who think it's a good time to sell to a fresh record high," said Duncan. "However, the upward trend in the good-time-to-sell share seen since last spring has done little to release more for-sale inventory. The tightest supply in decades, combined with rising mortgage rates from historically low levels, will likely remain a hurdle for mobility and a persistent headwind for home sales."
According to the HPSI, the net share of respondents who said that home prices would go up in the next 12 months increased 7 percentage points to 49 percent in April, while the net share of consumers who said mortgage rates would fall over the next 12 months increased 4 percentage points during the month to 48 percent.
The factors that spurred these positive sentiments among consumers included an increased sense of job security and a higher share of Americans reporting that their income was significantly higher than it was 12 months ago.
"The latest HPSI reading edged up to a new survey high, showing that consumer attitudes remain resilient going into the spring/summer home buying season," Duncan said.
The information contained, and the opinions expressed, in this article are not intended to be construed as investment advice. Keeping Current Matters, Inc. does not guarantee or warrant the accuracy or completeness of the information or opinions contained herein. Nothing herein should be construed as investment advice. You should always conduct your own research and due diligence and obtain professional advice before making any investment decision. Keeping Current Matters, Inc. will not be liable for any loss or damage caused by your reliance on the information or opinions contained herein.