#TimeToSell #ChrisBJohnsonRealtor #SellersPayZEROCommission #ListYourHomeandPayNoCommission
Your home is probably the biggest asset you own. This is why you should hire a professional to guide you through all your real estate transactions. My goal is to help 24 to 28 families each year either buy or sell a home. I am NOT interested in Selling 100 or 200 homes a year because I would not be able to give each family the time, attention and energy they deserve....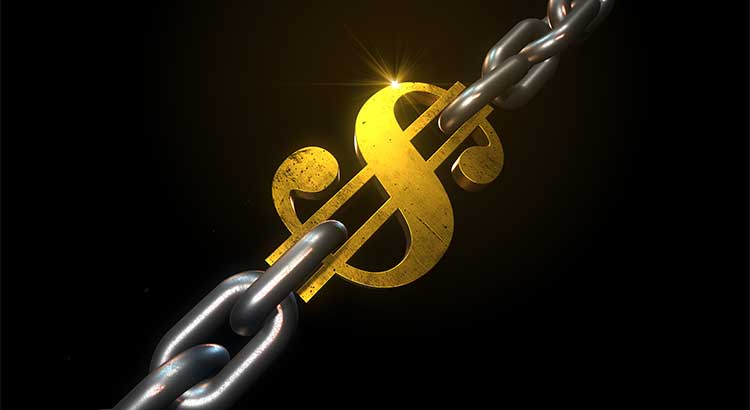 According to Freddie Mac's latest Primary Mortgage Market Survey, interest rates for a 30-year fixed rate mortgage are currently at 4.61%, which is still near record lows in comparison to recent history!
The interest rate you secure when buying a home not only greatly impacts your monthly housing costs, but also impacts your purchasing power.
Purchasing power, simply put, is the amount of home you can afford to buy for the budget you have available to spend. As rates increase, the price of the house you can afford to buy will decrease if you plan to stay within a certain monthly housing budget.
The chart below shows the impact that rising interest rates would have if you planned to purchase a home within the national median price range while keeping your principal and interest payments between $1,850-$1,900 a month.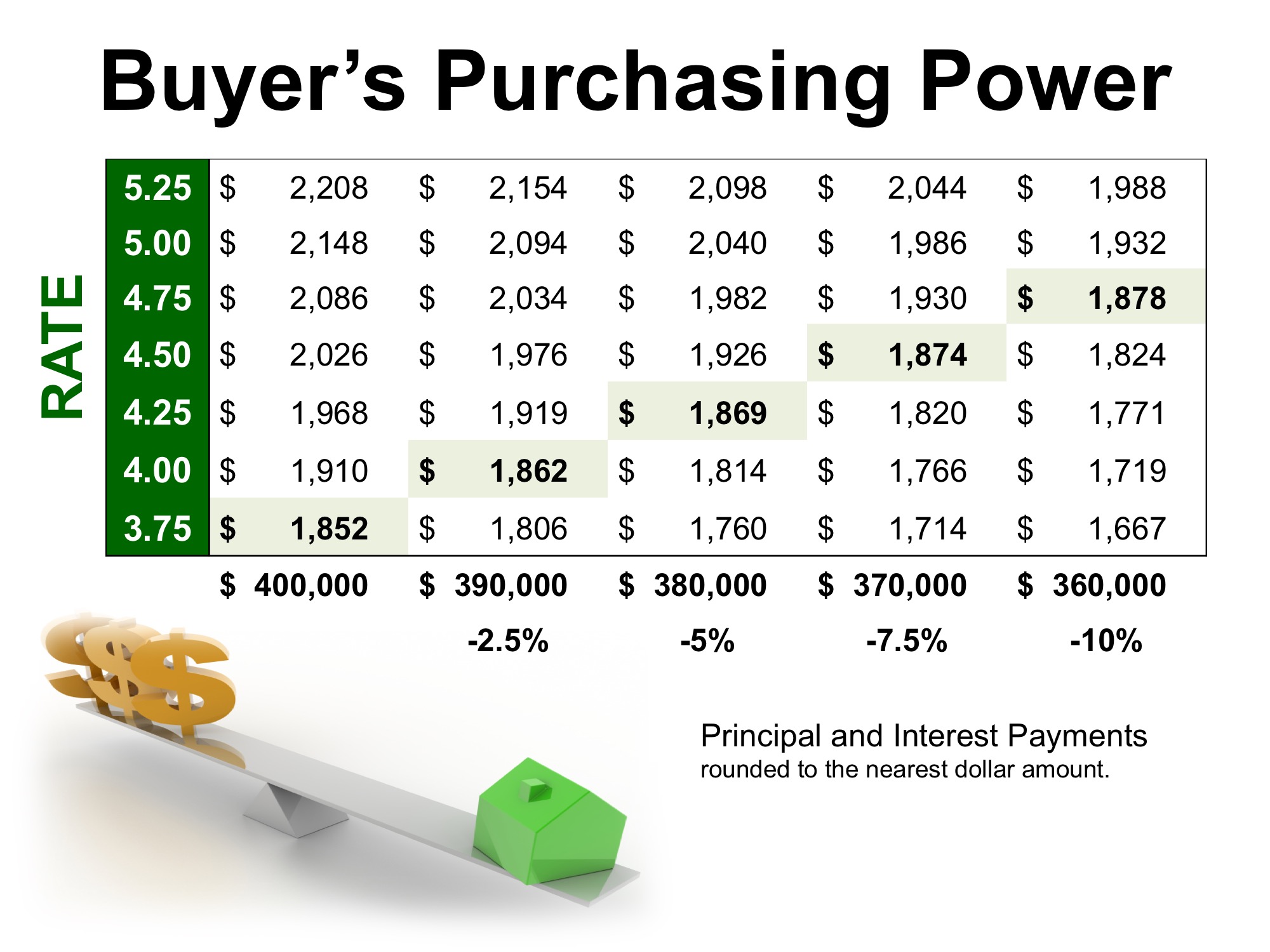 With each quarter of a percent increase in interest rate, the value of the home you can afford decreases by 2.5% (in this example, $10,000). Experts predict that mortgage rates will be closer to 5% by this time next year.
Act now to get the most house for your hard-earned money.
Homes For Sale In Oxnard, 2021 E Bard RD Oxnard CA 93033 Appraised for $375,000, IS Remodeled Refreshed & Ready for move in 😊
YouTube:  https://youtu.be/etWEBTGEgpE
MLS Link: https://www.flexmls.com/share/1OIHk/2021EBardRDOxnardCA93033
Web Address: http://2021bard.ihousenet.com/
ActiveRain: http://activerain.com/droplet/5bHK
Xome: https://www.xome.com/homes-for-sale/2021-E-Bard-Road-Oxnard-CA-93033-240289931
The information contained, and the opinions expressed, in this article are not intended to be construed as investment advice. Keeping Current Matters, Inc. does not guarantee or warrant the accuracy or completeness of the information or opinions contained herein. Nothing herein should be construed as investment advice. You should always conduct your own research and due diligence and obtain professional advice before making any investment decision. Keeping Current Matters, Inc. will not be liable for any loss or damage caused by your reliance on the information or opinions contained herein.