5 Home Seller Tips to Make a Knock-Your-Socks-Off First Impression
The First Impression Just May Be Your Last When Selling Charlotte Real Estate
A recent post by Kathy Streib reminded me that I needed to refresh some old posts that I had written on the topic of first impressions. So, of course, I was taken down the endless rabbit hole!
Here is a post from 2010 that I wrote on the same topic and you know, not a lot has changed in the way of preparing your home for that knock-your-socks-off first imression!
---
When people meet you for the first time, their first impression is typically a lasting one.  The same rule of thumb applies when you're selling your home - you will also never get a second chance to make that first impression when you're selling your Charlotte home either.  Your mission is to present your home in its very best light from the moment your showings begin until the final appraisal visit has been completed. Regardless of the amount of time your home has been on the market, a new buyer, inspector, appraiser, agent touring your home for the first time will respond to that knock-your-socks-off first impression. 
        
Here are 5 things you can do to make a great first impression:
1.  Clean Up the Yard:  A messy yard is, simply put, a distraction for any home buyer.  Taking the time to keep up with general yard work is certainly worth the effort.  Overgrown shrubs, limp lawns and general disarray can turn off a potential buyer before  they even step foot into your home.  If you have to hire someone to come in and give your yard a quick pick me up, it's well worth the money spent. 
2.  Stage the outside - This means that you need to de-clutter, depersonalize and put your flock of pink flamingos into hibernation. Also, you'll need to remove dead flowers and store personal accessories like deer statues out of sight. Add colorful flowers to the area around the front door, using a color that also makes the exterior color of your home pop.
3.  Get Rid of Items You Don't Need:  Be very diligent about preparing your home for the market by getting rid of all but the bare necessities. You don't have to throw or give everything away.  Rent a storage unit and put the things in there you will be taking with you to your new home but, do not need immediate access to.  Remember, you're going to have to pack it up ANYWAY when you move!  So, Declutter now and save yourself some moving day stress!

4.  DO Sweat the Small Stuff:  After all,  It IS the little things that make a big difference. If you have a leaky faucet, a broken tile in the floor or a crack on the wall, now is the time to fix it.  It's little flaws like this that make potential buyers wary; buyers worry that there are bigger problems just waiting to be discovered by the home inspector.  MOST buyers feel that if you haven't addressed the small maintenance items, there may be larger, underlying items that you haven't cared for either.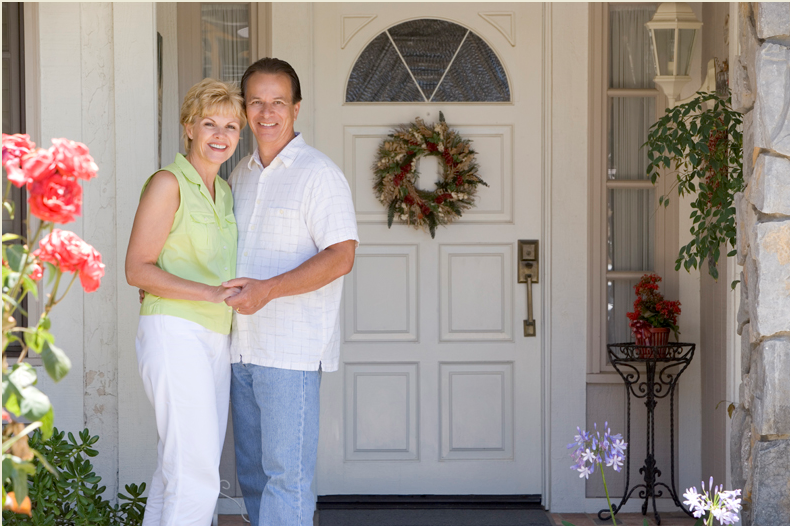 5.  The Front Door:  How does your front door greet your buyers?  Many of us pull into our garages, rarely ever using our front door other than to greet guests from the inside—never seeing what our guests see as they're standing at the door waiting for us to greet them.  Are there cobwebs?  Are there bugs and debris on the doorstep?  Is your welcome mat 20 years old?  Is there paint peeling and cracking on the door?  The best first impression IS the front door:  Paint it, keep the area around the door—whether it's a step, a stoop or a porch—clean and free of debris.  And, put out a new welcome mat and fresh seasonal flowers as mentioned above —make them feel welcome and at home before their agent even opens the door.
---
Selling Charlotte real estate may seem like a lot of work but, it is well worth the time investment to properly prepare your home.  You can get it sold faster, easier and for more money when you take the time to make a great first impression.
If you have any questions about what you can do to make your home sell faster, I can help. Call me or email me today.  

Visit www.ListMyCharlotteHome.com for more Charlotte home seller information.
---
Other seller tips to help you get your Charlotte real estate SOLD:

© Debe Maxwell | The Maxwell House Group | CharlotteBroker@icloud.com | 5 Home Seller Tips to Make a Knock-Your-Socks-Off First Impression