#1 Minor Bathroom Remodel
Average return at resale: 102 percent
It costs about $10,500 to replace the tub, tile surround, floor, toilet, sink, vanity and fixtures. You'll get back an average of $10,700 at resale, a recoup rate of 102 percent.
If you can pipe a child's name on a birthday cake, you can re-caulk a tub. Use a softener like CAULK-BE-GONE to get rid of the old caulk. Fill the tub with water after you're done to stretch caulk while it dries.
If your old tub is too large to fit out the door, re-glaze it for a like-new finish. Cost: $300 to $400.
Remove dated wall coverings and apply a fresh coat of paint. For damaged walls, spray-on texture provides quick coverage.
Replace old shower doors or remove them to add the illusion of space.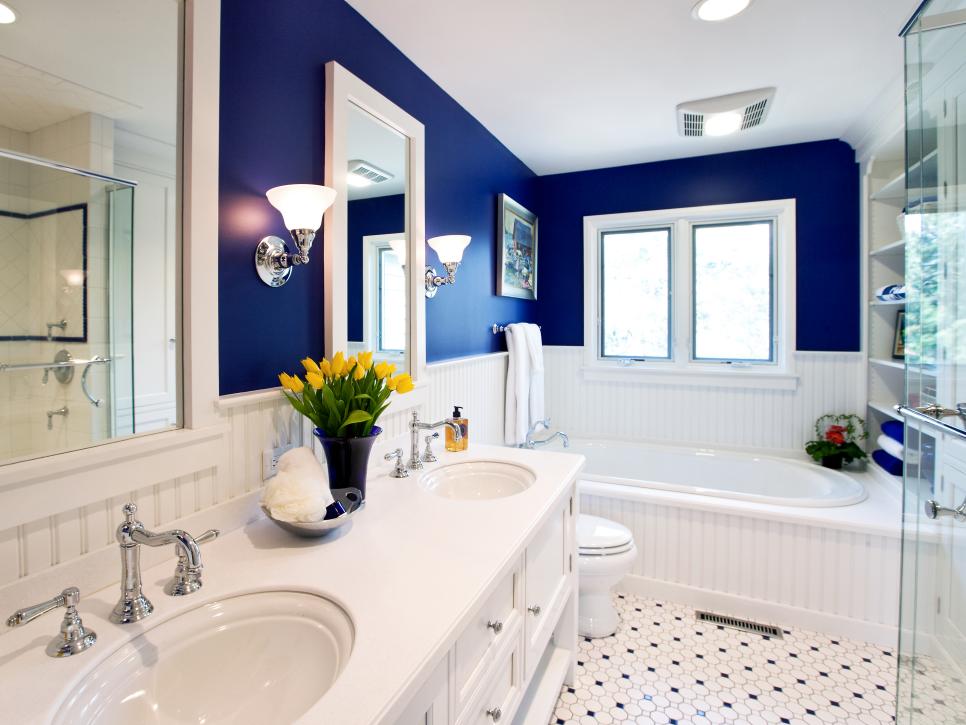 #2 Landscaping
Average return at resale: 100 percent
The average homeowner spends about $3,502 for landscaping and $1,465 on a designer, according to the American Nursery Landscape Association.
Not sure where to start? Local garden centers often offer free design services, or ask the neighbors what works for them.
Sod costs about 30 to 35 cents a square foot, so a 5,000 sq. ft. yard would cost about $1,500 to sod. Budget for delivery fee if you buy less than 1,000 sq. ft. of sod.
A splash of color at the front of the house is an eye-catching plus. For maximum impact, use one color and vary the height of plants.
If your doorway is overwhelmed by greenery, get out the shears. Replace overgrown shrubbery with flowering foundation plants, mixing heights and colors for dramatic effect.
A charming focal point like a walkway and fountain adds major value to your property. Roll a sealant on flagstones for a permanent wet look that enhances the color.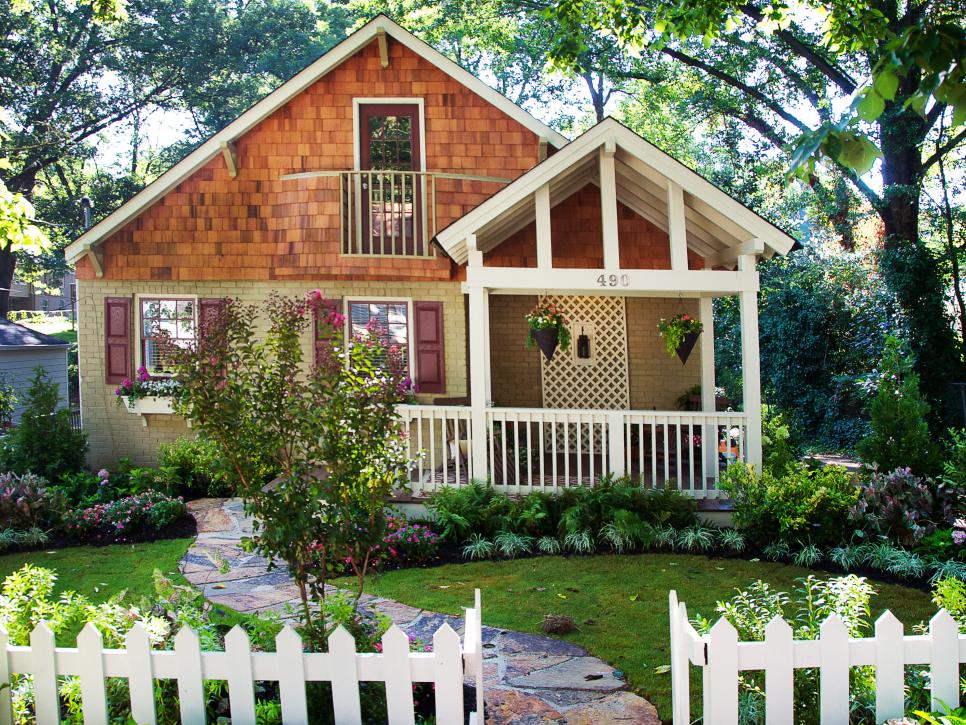 #3 Minor Kitchen Remodel
Average return at resale: 98.5 percent
A minor kitchen remodel averages $14,913 for $14,691 at resale, a recoup rate of 98.5 percent. Do a minor remodel when your kitchen needs a cosmetic update and not a drastically different floor plan.
A $15,000 kitchen update covers 30 feet of re-facing for cabinets and drawers, a new wall oven, cooktop, sink and fixtures, laminate countertops and resilient flooring.
Put recessed lights 3' to 5' apart on center and 18" from cabinets to light the countertops. Running the lights between two joists is easier than running through the joists.
If your home is worth more than $500,000, go with stone or trendy glass countertops.
Cover old vinyl with floor leveler so the pattern doesn't bleed through. You can't put a second layer of vinyl on if the subfloor is below-grade concrete.
Brighten up the kitchen by sanding and painting existing cabinets. It's much less expensive than buying new ones. 
Add decorator detail without the cost by changing drapes and window molding.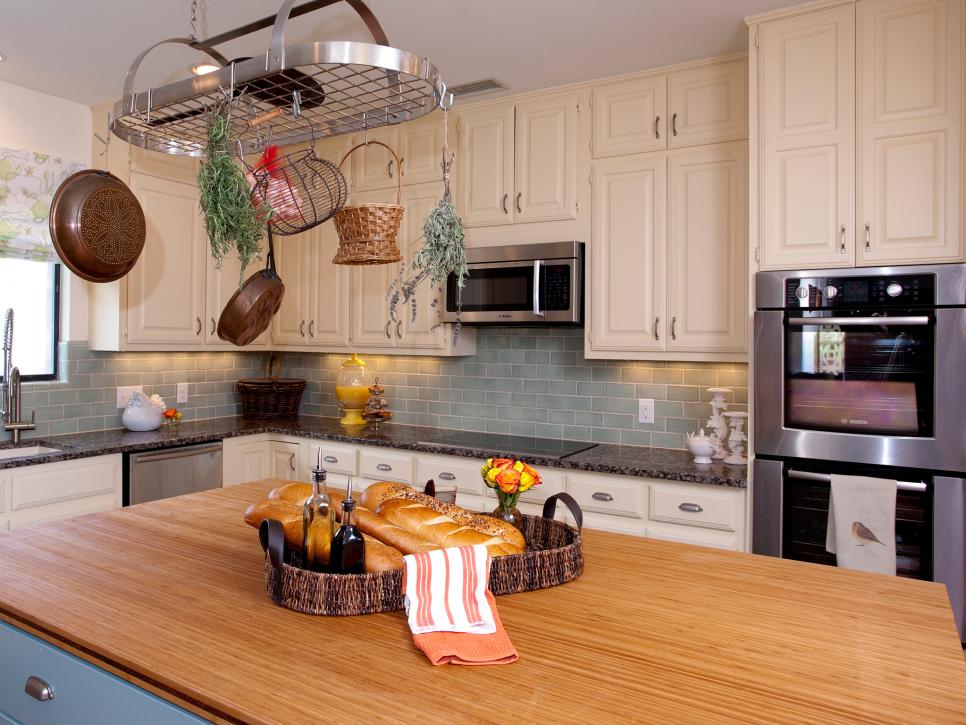 #4 - Exterior Improvements
(Vinyl Siding, Paint, Updated Front Entry)
Average return at resale: 95.5 percent
The average national cost to replace 1,250 sq. ft. of vinyl siding: $7,239. Average return: $6,914, with a recoup rate of 95.5 percent.
A gallon of paint covers 400 sq. ft. of house.
Paint color cards take the guesswork out of choosing the right color combination for doors, trim and siding. 
If your house was painted before 1978, test for lead before sanding or scraping.
Upscale, fiber-cement siding costs $10,393 and returns $10,771 at resale, an even better recoup rate of 103.6 percent
If you need columns to hold up a pergola, purchase the load-bearing type. Fiberglass composite columns are popular and durable. Check salvage yards for unique historic columns.
For an updated look, remove old awnings from windows and doors.
Swap damaged wrought-iron railings for real wood supports for a more inviting entry.
Give a bare, charmless porch a dramatic makeover by adding a pergola and columns.
#5 Attic Bedroom Conversion
Average return at resale: 93.5 percent
The average attic bedroom in a two- or three-bedroom house costs $39,188 and returns $36,649 at resale.
The best recoup rate is in the West: 105 percent; worst is in the Midwest: 82 percent.
That price includes a 15 x 15 ft. bedroom, a 5 x 7 ft. bath with shower, a 15 ft. dormer, four windows and a closet.
Add attic insulation to lower your utility bills. Making sure the foil vapor barrier is installed down toward the ceiling to prevent moisture from seeping up. Check the US Department of Energy website to see the right level of insulation for your area.
Can your existing HVAC system handle the load of another room? If not, factor in the cost of a second unit.
A solar-powered attic fan is an efficient way to save on cooling costs. The attic fan exhausts heat from above your home and is powered by a solar cell on the roof. 
#6 Major Bathroom Remodel
Average return at resale: 93.2 percent
A major bathroom remodel involves expanding an existing 5x7 ft. bathroom, relocating and replacing the tub and toilet and adding designer sinks and faucets, a linen closet, lighting, a ceramic tile floor and exhaust fan for a cost of $26,052, which brings in $24,286 at resale.
Start at the bottom. Replace old floors with fresh tile in ceramic or stone for a solid payoff. Buy extra tiles in case you break any during installation. Set some tiles aside at the end of the job for future repairs.
Give an old vanity a facelift with a new countertop for a clean, fresh look buyers will love.
Use eye-fooling tricks to make a small bath look larger. A new pedestal sink is a smart replacement for an old cabinet. The smaller footprint gives the illusion of space.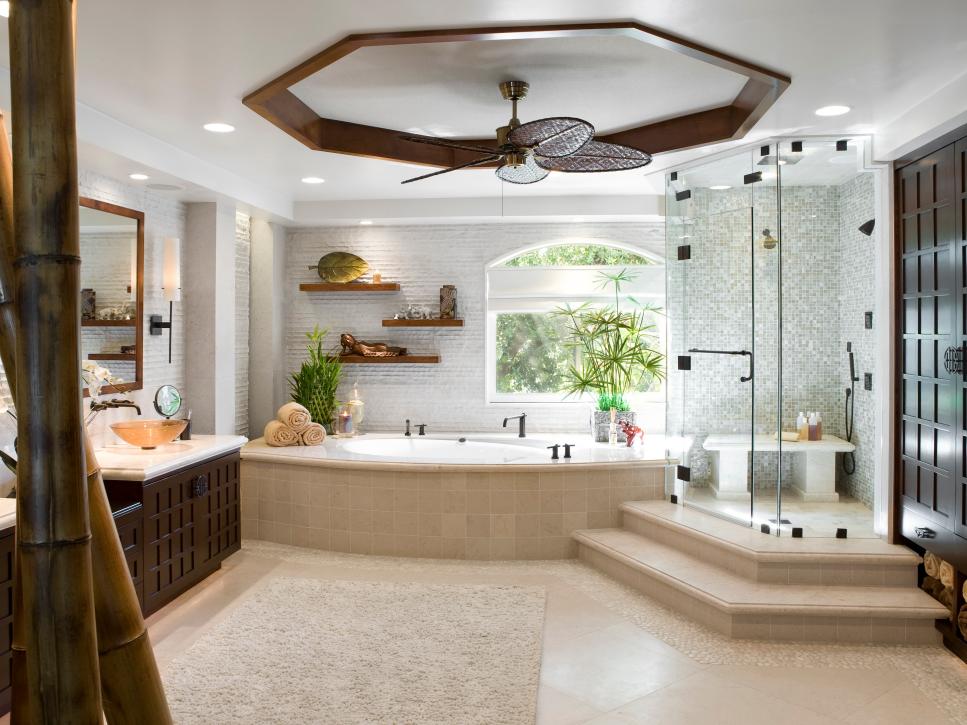 #7 Major Kitchen Remodel
Average return at resale: 91 percent
A complete kitchen remodel in a midrange home averages $43,862 and returns $39,920 at resale. That price buys 30 ft. of cabinets, an island, laminate countertops, stainless sink, wall oven, cook top, vinyl flooring and appliances.
If your home's value rises and your kitchen's finishes don't, do a major remodel rather than small fix-ups. Budget 10 to 15 percent of your home's value remodeling the kitchen.
Kitchens feel bigger when there are fewer obstacles. Remiove over-counter cabinets and make countertops truly useful by creating an eating bar.
An eat-in kitchen is a big plus. Try adding a deluxe touch with a built-in banquet, bench and designer pillows.
Local granite dealers that sell (or even give away) remnants then charge for cuts and installation can be a bargain option if you need 8 feet or less of countertop.
Planning to sell? Stick with neutral colors for walls and window treatments. Remodeling to please yourself? Choose colors you love.
Tin ceiling tiles make an affordable, custom backsplash.
Put your home in the best light. Perk up a dark kitchen with French doors that'll let the sun shine in.
#8 Deck, Patio or Porch Addition
Average return at resale: 90.3 percent
Adding a 16x20 ft. pressure-treated wood deck with a simple pattern costs about $11,000. At resale, you'll get about $10,000 of that back, a recoup rate of 90 percent.
Add eye-appeal with decorative planters on the front porch, patio and decks.
Give a courtyard an impressive entry with an inviting gate, lighting and mature plantings. Small improvements will have a big impact at closing.
Use bold plantings to emphasize features, or to distract the eye from flaws.
Run-down stairs lower your profit margin, so make sure porch railings are safe and attractive.
Camouflage unattractive air conditioning units with a wooden trellis.
In the West, the recoup rate reaches nearly 100 percent, but it falls to 83 percent in the South.
This is Part 1 of the Series - "Top 15 Home Updates that Pay Off".  Part 2 of the Series will be published on October 31, 2018.
Source: https://www.hgtv.com/design/real-estate/top-home-updates-that-pay-off

As usual, should you be interested in buying or selling a home, or for any further information regarding your home, please contact me, Karen Borden, your North Alabama Real Estate Professional!