#TimeToSell #ChrisBJohnsonRealtor #SellersPayZEROCommission #ListYourHomeandPayNoCommission
Your home is probably the biggest asset you own. This is why you should hire a professional to guide you through all your real estate transactions. My goal is to help 24 to 28 families each year either buy or sell a home. I am NOT interested in Selling 100 or 200 homes a year because I would not be able to give each family the time, attention and energy they deserve.........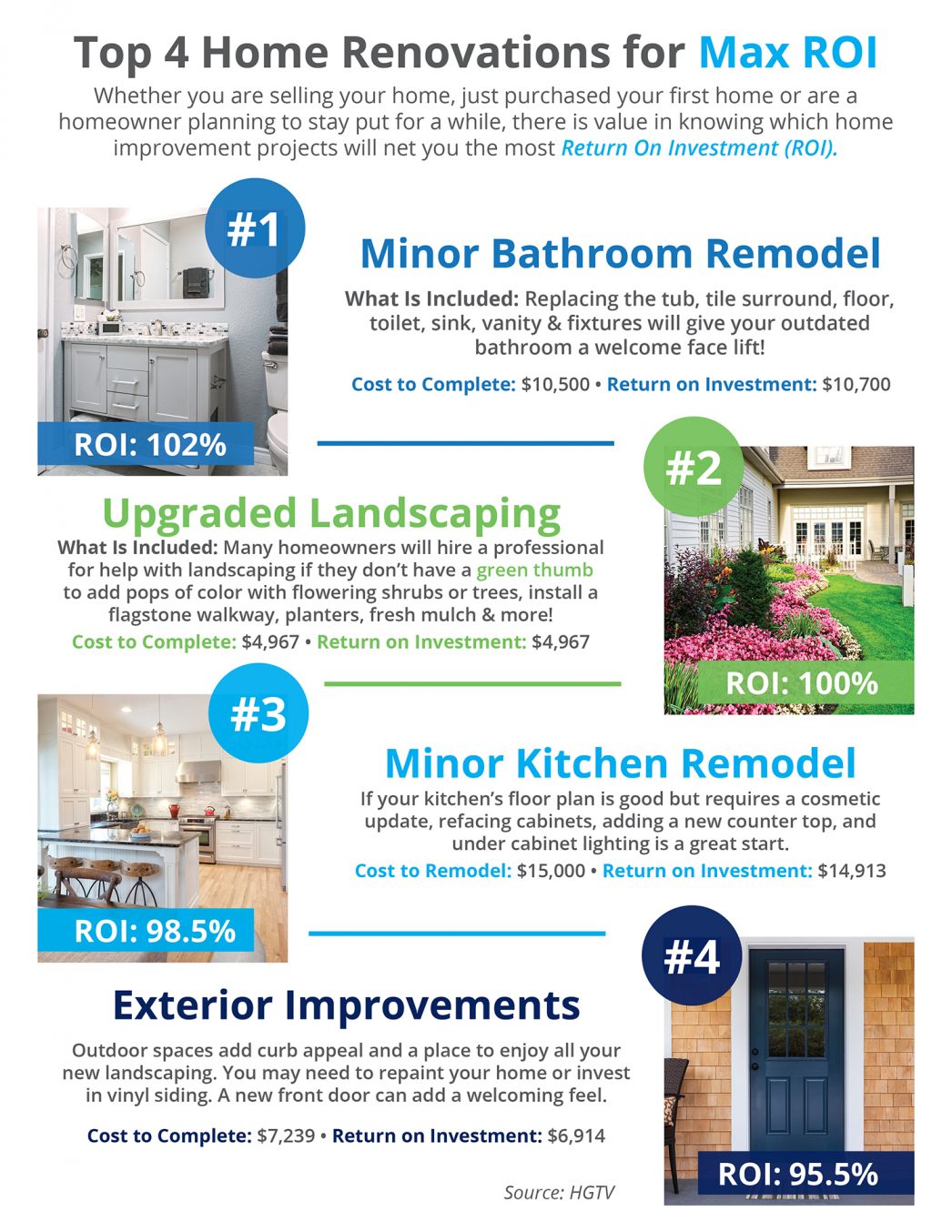 Some Highlights:
Whether you are selling your home, just purchased your first home or are a homeowner planning to stay put for a while, there is value in knowing which home improvement projects will net you the most Return On Investment (ROI).
Minor bathroom renovations can go a long way toward improving the quality of your everyday life and/or impressing potential buyers.
Upgrading your landscaping or curb appeal helps get buyers in the door. These upgrades rank as the 2nd and 4th renovations for returns on investment.

Weekly Mortgage Rate Update
As expected, the Fed announced a 25 basis point federal funds rate hike at Wednesday's meeting. After the release of the Fed statement, investors focused on a small increase in the federal funds rate forecasts for 2018 and 2019 from the 15 Fed officials. This was viewed as hawkish, meaning in favor of tighter monetary policy.

THIS WEEK'S RATE TREND IS DOWN



The information contained, and the opinions expressed, in this article are not intended to be construed as investment advice. Keeping Current Matters, Inc. does not guarantee or warrant the accuracy or completeness of the information or opinions contained herein. Nothing herein should be construed as investment advice. You should always conduct your own research and due diligence and obtain professional advice before making any investment decision. Keeping Current Matters, Inc. will not be liable for any loss or damage caused by your reliance on the information or opinions contained herein.