#TimeToSell #ChrisBJohnsonRealtor #SellersPayZEROCommission #ListYourHome&PayNoCommission #BetterThanFSBO
Your home is probably the biggest asset you own. This is why you should hire a professional to guide you through all your real estate transactions. My goal is to help 24 to 28 families each year either buy or sell a home. I am NOT interested in Selling 100 or 200 homes a year because I would not be able to give each family the time, attention and energy they deserve.....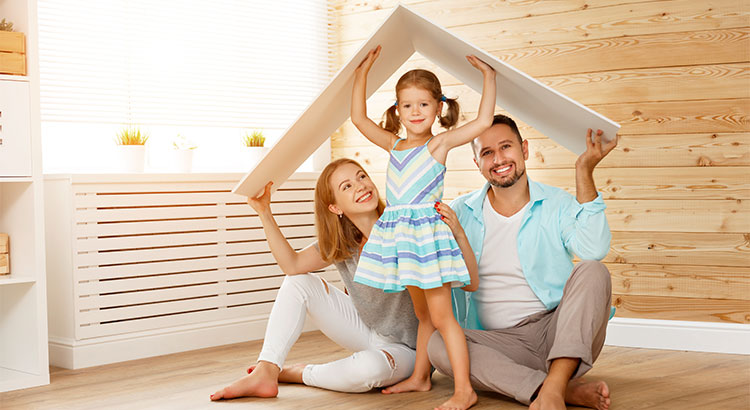 With both home prices and mortgage rates increasing this year, many are concerned about a family's ability to purchase a major part of the American Dream – its own home. However, if we compare housing affordability today to the average affordability prior to the housing boom and bust, we are in much better shape than most believe.
In Black Knight's latest monthly Mortgage Monitor, they revealed that in the vast majority of the country, it is actually more affordable to purchase a home today than it was between 1995 to 2003 when looking at mortgage payments (determined by price and interest rate) as compared to incomes. Home prices are up compared to 1995-2003, but mortgage rates are still much lower now than at that time. Today, they stand at about 4.5%. Here are the average mortgage rates for each of the years mentioned:
1995 – 7.93%
1996 – 7.81%
1997 – 7.6%
1998 – 6.94%
1999 – 7.44%
2000 – 8.05%
2001 – 6.97%
2002 – 6.54%
2003 – 5.83%
On the other hand, wages have risen over the last twenty years.
Black Knight's research revealed that, when comparing "the share of median income required to buy the median-priced home" today, to the average between 1995 to 2003, it is currently more affordable to purchase a home in 44 of 50 states.
Here is a state map of the percentage change in the price-to-payment ratio. Positive numbers indicate that it is less affordable to buy while negative numbers indicate that it is more affordable.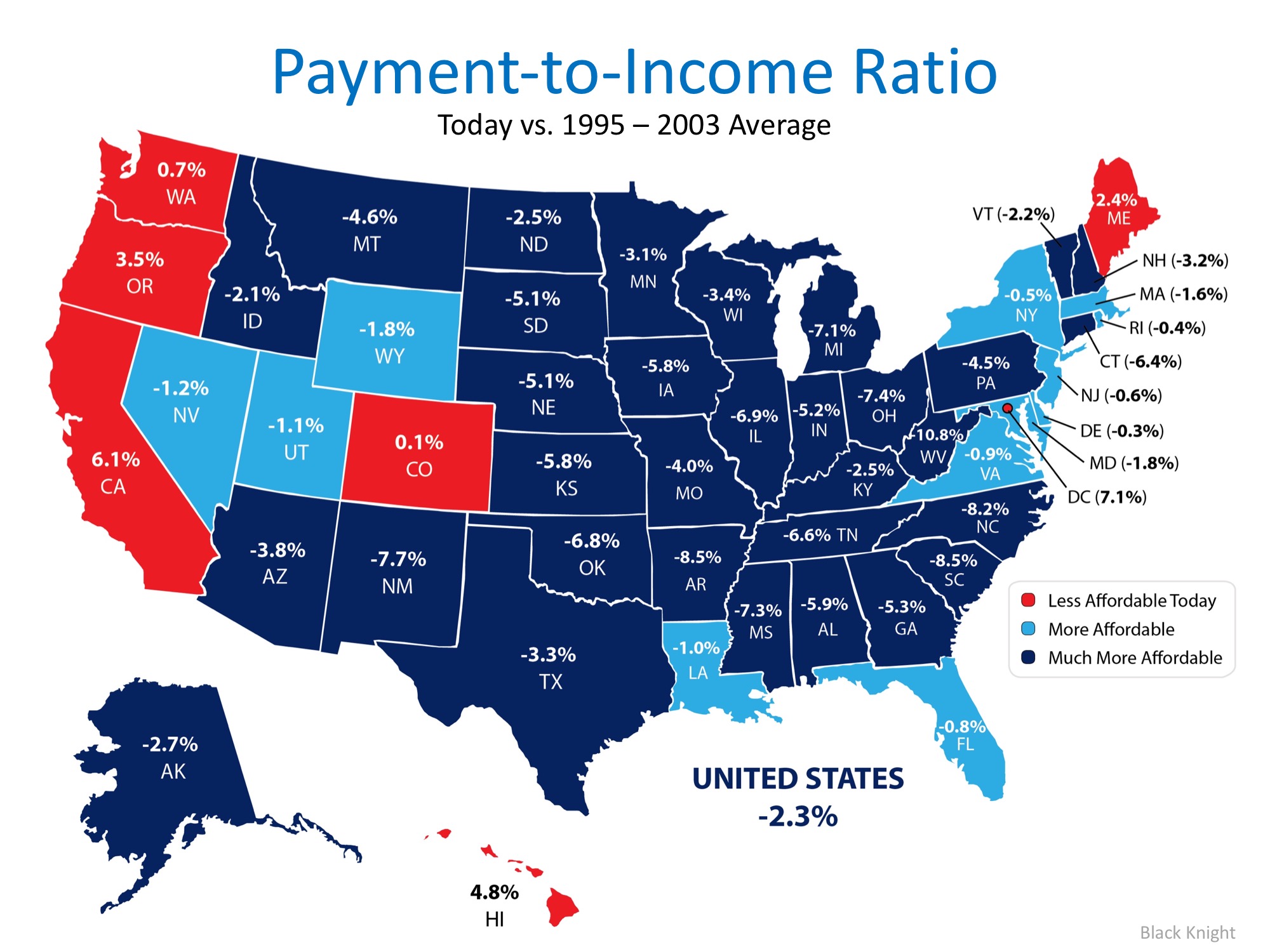 Bottom Line
Whether you are moving up to the home of your dreams or purchasing your first house, it is a great time to buy when looking at historic affordability data.
The information contained, and the opinions expressed, in this article are not intended to be construed as investment advice. Keeping Current Matters, Inc. does not guarantee or warrant the accuracy or completeness of the information or opinions contained herein. Nothing herein should be construed as investment advice. You should always conduct your own research and due diligence and obtain professional advice before making any investment decision. Keeping Current Matters, Inc. will not be liable for any loss or damage caused by your reliance on the information or opinions contained herein.