It is slated to be hot-hot-hot in the Greater Sacramento region tomorrow. Temps are predicted to be hovering around 102. I live close to the American River which flows through my community. And, tomorrow I expect I will be able to sit in the rocking on my front porch and listen to raucous sounds created by fun loving river rafters enjoying the annual event titled, "Rafting Gone Wild!"

In past years, I have hopped on my bike and found my way to the American River Parkway. It's always fun to snap a few pictures, while listening to the whup, whup, whup sound of helicopters hovering over the water. The event came into existence eight years ago, as a testament to the effectiveness of Facebook and other social media. "Rafting Gone Wild" was generated from that energy.

One memorable year, over 12,000 individuals were estimated to participate in the raucous event.  However, there has been a crackdown on alcohol, which caused problems with safety, and other issues for law enforcement, and things seem a bit calmer these past few years.

For more information about the "Rafting Gone Wild" event, you can visit their Facebook page at: "Rafting Gone Wild" on Facebook or AllEvents - Rafting Gone Wild 2018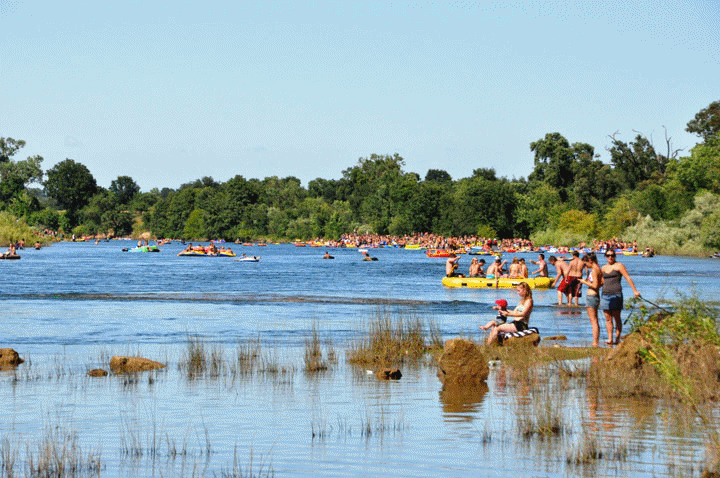 I take pictures for the purpose of remembering fond times.  I do not impose copyright restrictions on this photo (or photos), so you may feel free to use, or distribute as you wish.  However, should you need a Real Estate Professional in the Greater Sacramento area, I hope that you will contact me by email or by visiting my website www.myrljeffcoat.com - Thank You!