#TimeToSell #ChrisBJohnsonRealtor #SellersPayZEROCommission #ListYourHome&PayNoCommission #BetterThanFSBO
Your home is probably the biggest asset you own. This is why you should hire a professional to guide you through all your real estate transactions. My goal is to help 24 to 28 families each year either buy or sell a home. I am NOT interested in Selling 100 or 200 homes a year because I would not be able to give each family the time, attention and energy they deserve.....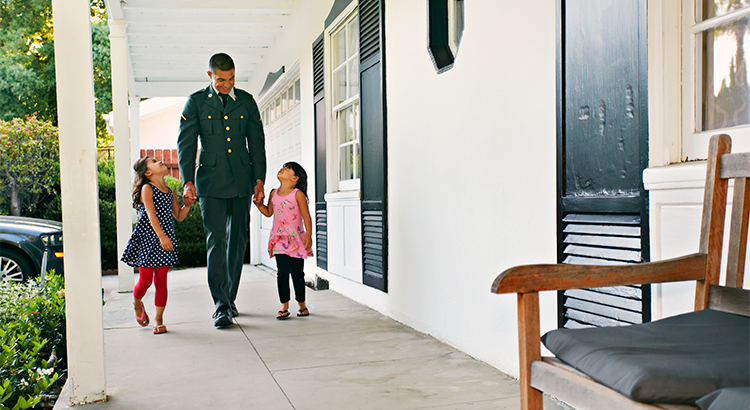 Since the creation of the Veterans Affairs (VA) Home Loans Program, over 22 million veterans have achieved the American Dream of homeownership. Many veterans do not know the details of the program and therefore do not take advantage of the benefits available to them.
If you are a veteran or you know someone who is, here is a breakdown of the VA Home Loan benefits that can be used to achieve the American Dream!
Top 5 Benefits of a VA Home Loan
The greatest benefit of a VA Loan is that borrowers can buy a home with a 0% down payment. In 2016, 82% of all VA Loans put down 0%!
Primary Mortgage Insurance (PMI) is not required! (Most other loans with down payments under 20% require PMI, which adds additional costs to your monthly housing expense!)
Credit Score requirements are also lower for VA Home Loans. The average FICO® score of a borrower for an approved VA Loan is 620, compared to 676 (FHA) or 753 (Conventional).
There is also a limitation on a veteran buyer's closing costs. Sellers can pay all of a buyer's loan-related closing costs and up to 4% in concessions in some cases.
Even with interest rates rising, VA Loans continue to have the lowest average interest rates of all loan types.
Who Qualifies for a VA Home Loan?
One of the most important first steps when applying for a VA Home Loan is obtaining your Certificate of Eligibility (COE). "The COE verifies to the lender that you are eligible for a VA-backed loan."
Serve 90 consecutive days during wartime
Serve 181 consecutive days during peacetime
Have more than 6 years in the National Guard or Reserves
Are the spouse of a service member who has died in the line of duty or as the result of a service-related disability
You Can Use a VA Loan To:
Purchase a Home
Purchase a Condo
Build a Home
Refinance an existing home loan
Make improvements to a home by installing energy-related features or making energy-efficient improvements
Bottom Line
For more information or to find out if you or a loved one would qualify to use the VA Home Loan Benefit, let's get together! Thank you for your service!
The information contained, and the opinions expressed, in this article are not intended to be construed as investment advice. Keeping Current Matters, Inc. does not guarantee or warrant the accuracy or completeness of the information or opinions contained herein. Nothing herein should be construed as investment advice. You should always conduct your own research and due diligence and obtain professional advice before making any investment decision. Keeping Current Matters, Inc. will not be liable for any loss or damage caused by your reliance on the information or opinions contained herein.