I find it frustarating when I hear fellow agents grousing that the market is this, or the market is that. The reality is fewer agents are making money so they are blaming everyone and every thing. The market has slowed, things are not happening etc. I get annoyed and at times tell them to go somewhere else and spew their negative information. So with that said I was inspired to write this Market Trends Report and you will agree with me that the Market is hot. Well see for yourself: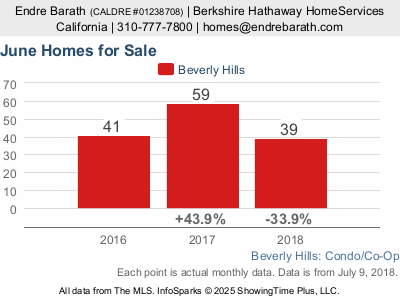 Lets be realistinc when there are only 39 Condominiums on the Market for Sale there will be a lot of Agents Groussing!!!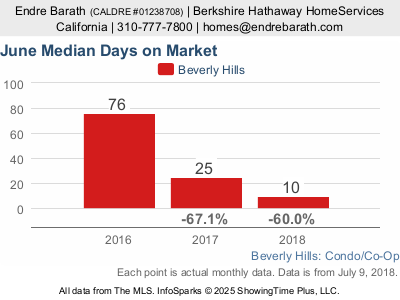 When the Median Days on market is 10 you know it is a Hot and Fast Market. If you are a buyer you better be ready to jump on the property. If you are a seller you better be packed ready to move. The buyers are HOT! just like the Temperature!
Now with that said let's look at the price points for the Beverly Hills Condominium Market: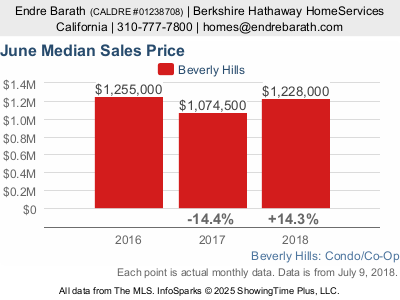 Not surprisingly the prices are high!! So if you are looking for a seasoned Beverly Hills Realtor who will help you get you a Condominium please reach out to me directly!
If you are looking for a focused and goal-oriented Realtor in the Beverly Hills area who will help you achieve your Real Estate goals, please reach out to me directly!
If you are looking for a pet friendly Beverly Hills Realtor who can handle and sell the most difficult properties that no one else could, please reach out to me directly!! If you are considering buying or selling a home, a luxury home, luxury investment real estate, luxury vacation homes, or luxury beach properties in Southern California, Los Angeles, Century City, Westwood, West Hollywood, Beverly Hills, Marina Del Rey, Venice or Malibu, feel free to contact me at 310.486.1002 (m) or homes@endrebarath.com or visit one of my websites at https://www.endrebarath.com  I contribute a portion of my commission to local animal rescue organizations.