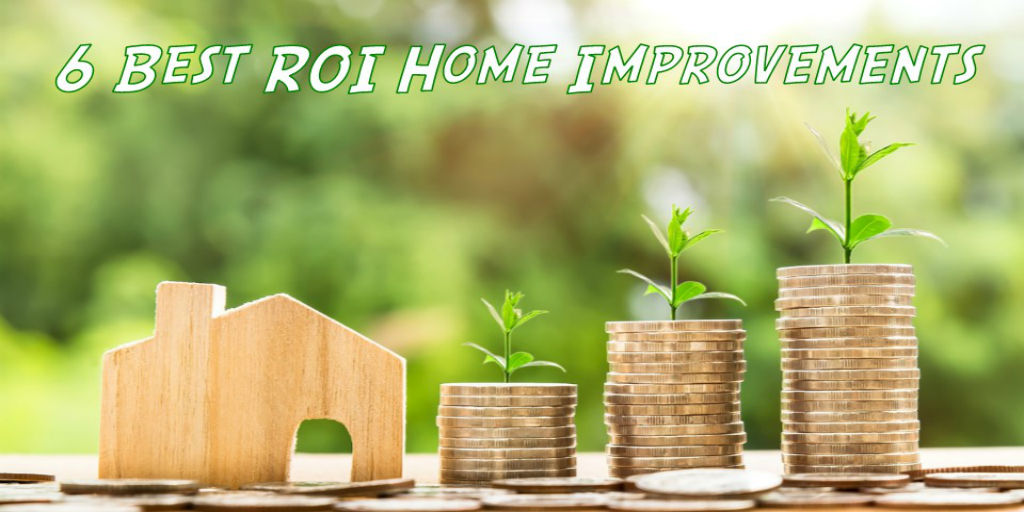 RUNNYMEADE NEIGHBORHOOD INFORMATION
ORIGINALLY POSTED AT: https://www.comehomevirginia.com/homes-for-sale-in-runnymeade-va
The Runnymeade neighborhood is part of a homeowners association (HOA), a 346-unit townhome community located off South Van Dorn Street in the Alexandria section of Fairfax County, Virginia, 22310. A community of  traditionally designed three- and four-level townhouses with both garage and non-garage options, situated among mature trees, conveniently located along the Capital Beltway as well as easy access to 395 and between two major Metro stations on the Blue Line the Springfield Station and Van Dorn Street Station and near the recently renovated Springfield Town Center and in close proximity to many grocery stores, parks, walking and biking trails, outstanding schools, fine restaurants, golf courses, a Top Golf driving range and numerous other amenities.
SEARCH HOMES FOR SALE IN RUNNYMEADE NEAR BOTTOM OF POST
6 BEST ROI HOME IMPROVEMENTS
ORIGINALLY POSTED AT: https://www.comehomevirginia.com/6-best-roi-home-improvements
What home improvement projects return the most money? Every home owner — whether they are selling their home, have just purchased a new home or are planning to stay in their present home for some time — still benefits from knowing what value home improvement projects return — the best net return — the best ROI (Return On Investment).
Recently, HGTV released their findings for the home improvement projects that returned the most money and home value increase. Below are the 4 top return projects they found, along with our suggestions for maximizing this return — and 2 suggestions that HGTV did not consider in their research that will result in a great ROI when you are selling your home.
Top Home Improvement Projects and Their ROI
1. Minor Bathroom Remodel
The suggested improvement items include: replacing the tub, tile surround, floor, toilet, sink, vanity & fixtures to give your outdated bathroom a welcome face lift!
Estimated Cost to Complete: $10,500; Return on Investment: $10,700 ROI 102%
Suggestion to improve ROI:
Instead of replacing the tub, have it reglazed and upgrade the fixtures.Your savings will be more than $2000.
2. Upgraded Landscaping
The suggested improvement items include: Many home owners will hire a professional to help with landscaping if they lack a green thumb. To add curb appeal along with bright colors from flowering shrubs or a relaxing green feel from trees, install a flagstone or brick walkway, planters, fresh mulch & more!
Estimated Cost to Complete: $4,967; Return on Investment: $4,967 ROI 100%
Suggestions to improve ROI:
If you have time, i.e. you aren't planning to sell anytime soon, opt for smaller, younger plants instead of purchasing mature versions. This will cut costs considerably. Get several quotes for an identical job, and let the contractors know they are in competition. You want to make sure that the quotes are for identical jobs, though. If there is to be any demo, digging or pulling up of existing plants, consider directly hiring some day laborers to take care of this. It will save you hundreds.
3. Minor Kitchen Remodel
If your kitchen's floor plan is still appealing and desirable but requires a cosmetic update try these. Suggested improvement items include: re-facing for cabinets and drawers, under-cabinet lighting, a new wall oven, cooktop, sink and fixtures, laminate countertops and resilient flooring. 
Estimated Cost to Complete: $15,000; Return on Investment: $14,913 ROI 98.5%
Suggestions to improve ROI:
Consider doing any demolition work yourself. If the sink itself is still attractive and appropriately suited, keep it and upgrade the faucet. Instead of just throwing out the appliances, try offering them for sale. Don't expect much, but it will add to your bottom line.
4. Exterior Improvements
Curb appeal is a major consideration. It's the first thing people see when approaching your home. It's also the "face" of your home. This adds or detracts considerably from your pride of ownership. Suggested improvement items include: Repaint the exterior or replace vinyl siding. A new front door can actually serve as your greeting card to visitors. It's the last thing they see before entering your home.
Estimated Cost to Complete: $7,239; Return on Investment: $6914 ROI 95.5%
Suggestions to improve ROI:
If the front door is in overall good condition but perhaps a little less than sparkling, consider having it repainted rather than replaced. Choose an appealing color that matches well with the rest of the home yet stands apart and draws the eye to the front door. If your siding is in very good condition but perhaps dingy, opt for a quality power wash instead of replacing the vinyl siding.
These last two items were not on the HGTV list but will have a much greater ROI than any of the previous improvements when you are selling a home. READ LAST TWO HERE
---
CLICK MAP TO SEARCH HOMES IN RUNNYMEADE ALEXANDRIA VA
This information about "Home Improvements with the best ROI & Runnymeade Homes For Sale Update" is brought to you courtesy of  Dave Martin Realty Group, your Northern Virginia residential real estate experts. If you're considering selling or buying a house in the Northern Virginia metro area, we'd love an opportunity to earn your business, provide you an outstanding experience, and demonstrate to you that:
"Help From The Best Agent Makes All The Difference."
---
Real Estate News You Can Use
Fake New — Home Buying Truths
Home Buying — Preparation for Success
Home Buyers - Costly Mistakes To Avoid In A Seller's Market
Move Up To A Luxury Home? — Now Is A Great Time!
Sellers These Are The Features Home Buyers Want Most