Thanks to the Charlotte metro area's robust economy, low unemployment, and quality of life, the demand for Charlotte homes keeps growing. Mortgage rates remain low. And many sellers, motivated by a market promising substantial returns on their biggest investment, would like to sell.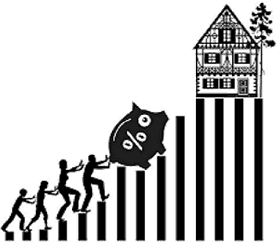 So why have the number of closed sales decreased by 11.9% from last year? It's the inventory. The supply of homes for sale is so low, many would-be sellers worry they can't find a replacement home. As in any other market when there's an acute shortage of supply, prices keep skyrocketing. The homes that do make it to market are snatched up by an army of competitive buyers.
The numbers tell the story. As of June 30, 2018, the number of months supply of homes for sale plunged from 2.9 last year to 2.3, a decrease of 20.7%. In a more balanced market, there's usually about 6 months of inventory. The number of homes for sale dropped from last June's 11,537 to a new low of 9,554, a loss of 1,983 homes, or 17.2%. The median sales price rose from $241,250 in June, 2017 to the present price of $248,045, an increase of $6,795, or 2.8%. The percent of original list price received nudged up to 97.8%, a modest increase of .3% from this time last year. This is a real estate market tilted solidly toward the seller.
But as in every other competition, there are those who manage to win despite the challenges. As Jason Gentry, the president of the Charlotte Regional Realtor Association puts it, "Home sales are still occurring across the region, as buyers continue to see homes outside Charlotte's city limits in areas like Davidson (+20.8%), Lincolnton (+23.8%), Lake Norman (+2.7%), Concord (+2.1%), and York County, S.C., specifically in Fort Mill (+13.9%)."
So despite the challenges, it's still possible to find the home of your dreams. An exclusive buyer's agent who knows both the market and the latest financing options is the secret weapon a home buyer needs.
These are the overall numbers for the greater Charlotte Metro area. For more detail, see the reports for Charlotte, Matthews, and Huntersville.