Los Angeles' Glassell Park area is still one of the most affordable sections of LA. Glassell Park falls into the 90065 zip code. Due to the massive price increases all over LA this area has become what some people might call the Last Frontier of Affordable Homes in Los Angeles. Well instead of me telling you let's look at the Market: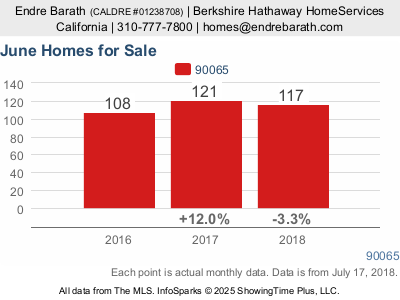 As you can see the inventory is vry simmilar to last year during the same time period. This of course is a good sign.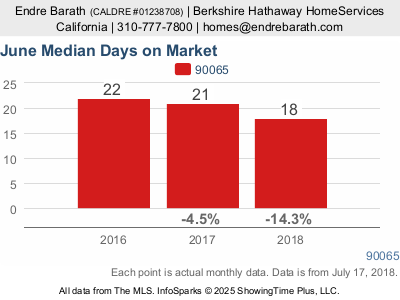 As I look at the Days on Market, I do not need to see I am confident just based on the above numbers that the Prices must have increased dramatically year over year!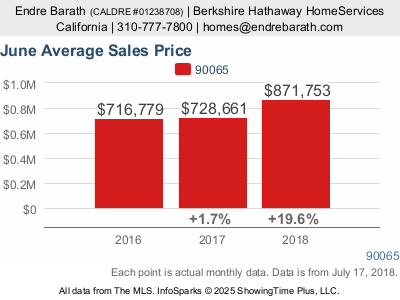 Just as I anticipated the prices have inceased almost 20% from last year. This will insure me that my vacant land in the area will have a buyer soon. Lack of inventory and price increases make vacant land very desirable not just in Glassell Park but all over Los Angeles.
If you are looking for a focused and goal-oriented Realtor in the Beverly Hills area who will help you achieve your Real Estate goals, please reach out to me directly!
If you are looking for a pet friendly Beverly Hills Realtor who can handle and sell the most difficult properties that no one else could, please reach out to me directly!! If you are considering buying or selling a home, a luxury home, luxury investment real estate, luxury vacation homes, or luxury beach properties in Southern California, Los Angeles, Century City, Westwood, West Hollywood, Beverly Hills, Marina Del Rey, Venice or Malibu, feel free to contact me at 310.486.1002 (m) or homes@endrebarath.com or visit one of my websites at https://www.endrebarath.com  I contribute a portion of my commission to local animal rescue organizations.