Here are 2 of the most important keys to success in real estate:
Lead Generation

Lead Follow up
Many agents drop the ball on point 2, but lead follow up is just as important as lead generation.  However, lead follow up can dominate a schedule so were always looking for ways to make it easier ("time friendly").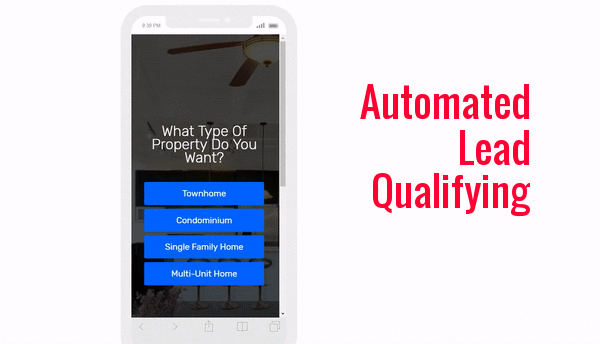 The "Quiz Landing Page For Real Estate" can help on both fronts.  They help with lead generation and they help with automated lead follow up and qualifying.
What is a "Quiz Landing Page"?  Here is an example:  Quiz Landing Page By postAprop
The quiz opens with a series of questions and finish with a request for contact info.  The concept should be familiar to you.  If you stop by just about any of the top mortgage websites you'll see the concept.  Why do they (and other businesses) use them?
Because they convert more eyes into leads while at the same time qualifying the lead.  
So how can you, as a real estate agent, use them?
Three ways:
Linked to your agent site

Co-marketing with your local loan professional

On Facebook
For starters, you should link them to your agent site.  I would recommend a quiz for first time buyers, home value, and any special "buyer programs" you may have with your loan partners. 
On Facebook?  Use Facebook ads and posts (including local Facebook groups) to send traffic to interesting quizes on your area and real estate.   The quiz will gather info on your leads and drop their contact info into your database.  
For more on using "Quiz Landing Pages For Real Estate" check out this update page with several live examples:  
***Be sure to check out the "First Time Buyer" quiz page example.  This generates leads with both specific Facebook posts/ads and simply linking it to your website.