Kentlands/Lakelands 5K Race Walk
This notice was posted by  Elizabeth Monaco.
The 25th Anniversary run of the Kentlands Lakelands 5k will be held on Saturday, September 1. This is a RAIN OR SHINE event. For neighbors who live on the course or on closed streets please remember to make sure your car is moved. Parking restrictions go into effect at Midnight. It is not too late to sign up to run or to volunteer for the event. While some volunteer opportunities are restricted to individuals who are over 18, there are other opportunities to volunteer for individuals younger than 18. SSL hours can be earned. Please go to the Foundation's website: www.kentlands.org, click on "5K" and on the drop down menu select "volunteer" or "registration". I have added the course map to this posting. Remember driving through the community will be impossible until the streets are reopened. If you need to leave before noon, it is best to move your car to an unrestricted area.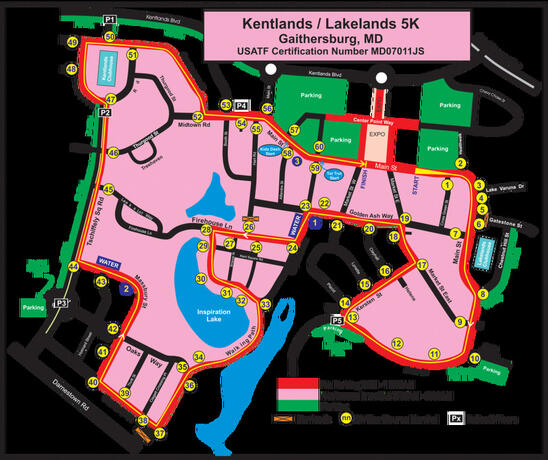 Dahlia, National Capital Dahlia Society Show, Brookside Gardens, Wheaton, Maryland USA IMG 3136
Canon PowerShot G11 Camera
Photograph by Roy Kelley 
Roy and Dolores Kelley Photographs