#SellYourHomeForMoreandPayLess #TimeToSell #ChrisBJohnsonRealtor #SellersPayZEROCommission  #ListYourHome&PayNoCommission #BetterThanFSBO
Your home is probably the biggest asset you own. This is why you should hire a professional to guide you through all your real estate transactions. My goal is to help 24 to 28 families each year either buy or sell a home. I am NOT interested in Selling 100 or 200 homes a year because I would not be able to give each family the time, attention and energy they deserve.....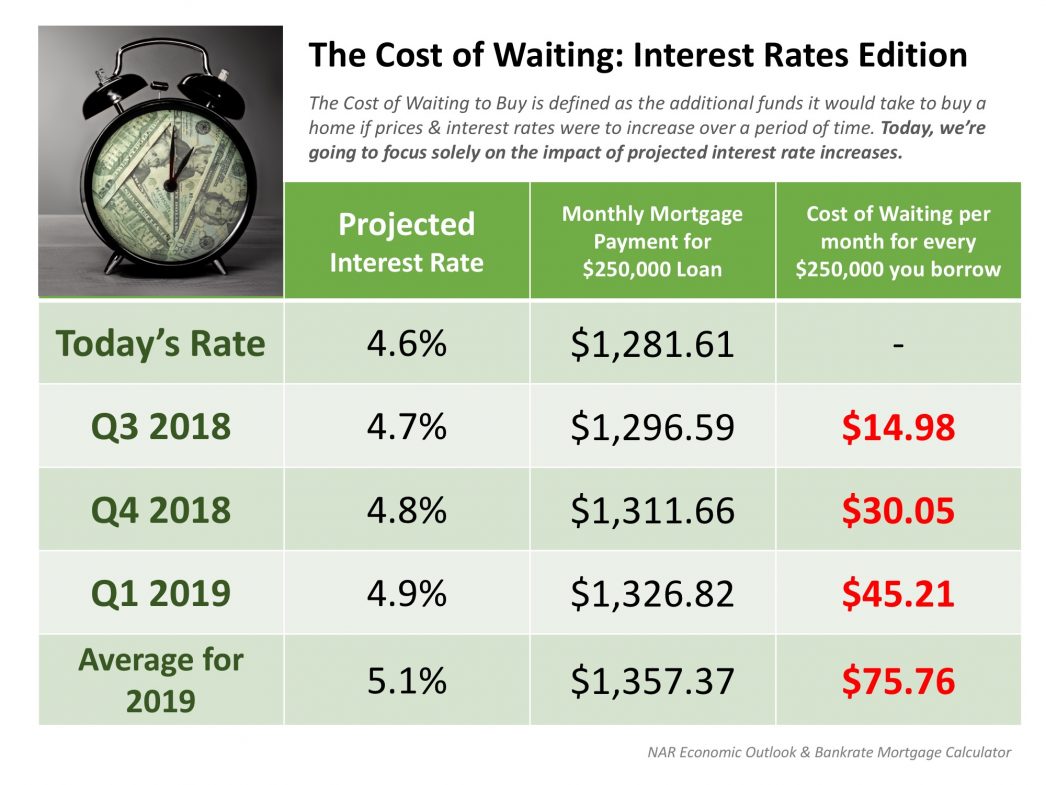 Some Highlights:
Interest rates are projected to increase steadily heading into 2019.
The higher your interest rate, the more money you end up paying for your home and the higher your monthly payment will be.
Rates are still low right now – don't wait until they hit 5% to start searching for your dream home!
Weekly Mortgage Rate Update
The investor response has been a shift from riskier assets such as stocks to relatively safer assets such as bonds, including U.S. mortgage-backed securities (MBS), which has been mildly positive for mortgage rates.

THIS WEEK'S RATE TREND IS FLAT


The information contained, and the opinions expressed, in this article are not intended to be construed as investment advice. Keeping Current Matters, Inc. does not guarantee or warrant the accuracy or completeness of the information or opinions contained herein. Nothing herein should be construed as investment advice. You should always conduct your own research and due diligence and obtain professional advice before making any investment decision. Keeping Current Matters, Inc. will not be liable for any loss or damage caused by your reliance on the information or opinions contained herein.