The interesting thing about clouds is they are everywhere all over the world. Some are fluffy white, some are dark and scary, many come in different colors depending on a sunset or sunrise and some clouds actually can form into different figures.
So any way a person sees clouds they are very interesting and the next time you walk out the door of your home, office or any building and you come across a interesting cloud, take a photo with your smart phone.
If your driving in your car and see a interesting cloud, pull your car over if you can and take a photo. If you are doing anything and see a interesting cloud in the sky, take a photo.
And when you get time text your photo to your email address, then go to your email and download this cloud photo to your computer and post your interesting photo to the ...
CLOUDS AT ACTIVERAIN (clouds attached)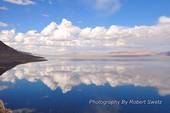 At the top of the page is a interesting photo I took in Anchorage Alaska when the sun was setting. Please note this photo has not be (photo shopped) and the colors are actually what I saw even a bit duller then viewing them live.