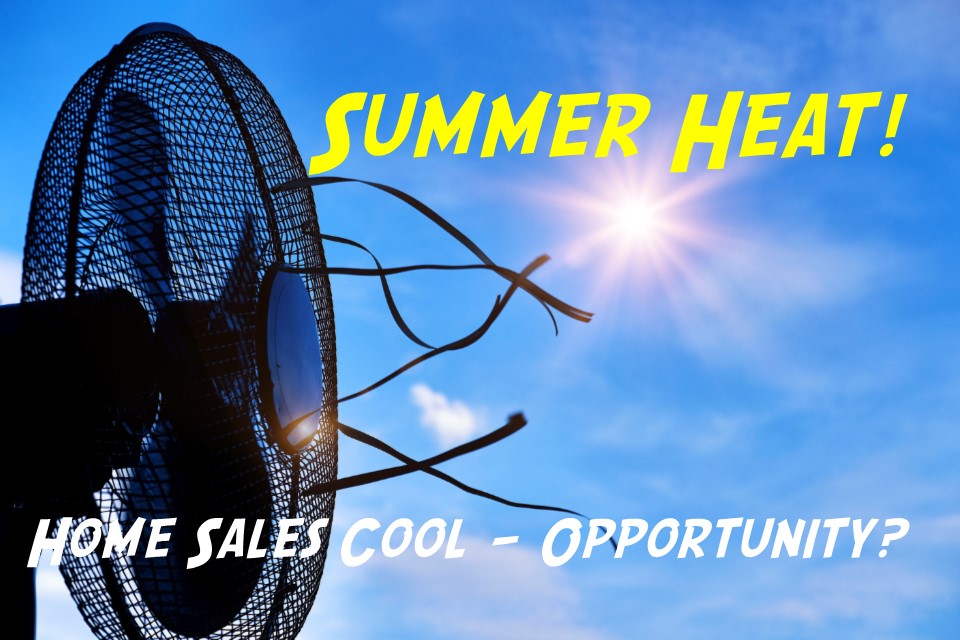 ORIGINALLY POSTED AT: https://www.comehomevirginia.com/summer-heat-but-existing-home-sales-cool-an-opportunity
Summertime temperatures have been very hot this year, but for 3+ months existing home sales have cooled, why?
First a local view of Northern Virginia most likely causes for slowing home sales.
While locally in many neighborhoods in the region the number of homes for sale has increased during this year the quality of these homes and often the quality of the marketing of them has declined.

On the part of lower quality of properties this could be caused by home owners believing that the shortage of available homes means that they can take short cuts in Preparing their Home for Sale.

As for the lack of marketing, often times inexperienced or "lazy" agents fall into the same trap of believing that the shortage of inventory is an inventation to cut corners on marketing. I have seen an increase of listings with such huge errors as these:

MLS: Depending exclusively (or mostly) on the MLS to find the buyer.

Emotion: Lack of compelling description and details in the Listing Information.

Photos: Too few and or very poor quality.

This type of marketing is often referred to as a "Post and Pray" or "List and Pray" the agents that attempt to sell homes with this approach are both a Joke and an Embarrassment to serious professional Listing Agents in the industry. The specifics of this type of marketing are the 3 P's.

Put it in the MLS.

Post a sign in the yard.

Pray.

Increasing Interest Rates mortgage intererest rates have steadily climbed throughout 2018 with some brief pauses but the overall direction remains upward. This has caused some home buyers to be "Priced Out" of the market. The forecast is that they will continue to do so through 2019 and possibly beyond. While forecasting the future is never going to work 100% of the time the best indication that this is likely true is the relative health of the National Economy and announcements by the FED of its intent to continue to slowly increase the Prime Lending Rate. The best indicator however is to watch the Yield on the 10 year Treasury Bond as these are the financial instrument most closely tied to 30 mortgage rates.
NATIONALLY

Across the U.S. the supply of available homes for sale continues to be extremely low. This has edged home prices higher. During the past year mortgage rates have also increased, and though they are still at historic lows, the combination of these two factors may have put home ownership out of reach for many potential would-be home buyers.
By the end of June 2018, U.S. home sales had fallen for a third straight month. In June a persistent shortage of properties on the market pushed up house prices to a record high, likely sidelining some potential buyers.
According to the National Association of Realtors' latest Existing Home Sales Report, sales in June were down 2.2% from last year.

Inventory of homes for sale showed a modest improvement of 0.5% over last year's figures, but still remains under the 6-month supply needed for a normal market.

NAR's Chief Economist Lawrence Yun had this to say: "There continues to be a mismatch since the spring between the growing level of homebuyer demand in most of the country in relation to the actual pace of home sales, which are declining. The root cause is without a doubt the severe housing shortage that is not releasing its grip on the nation's housing market."


Month by Month National Existing Home Sales Chart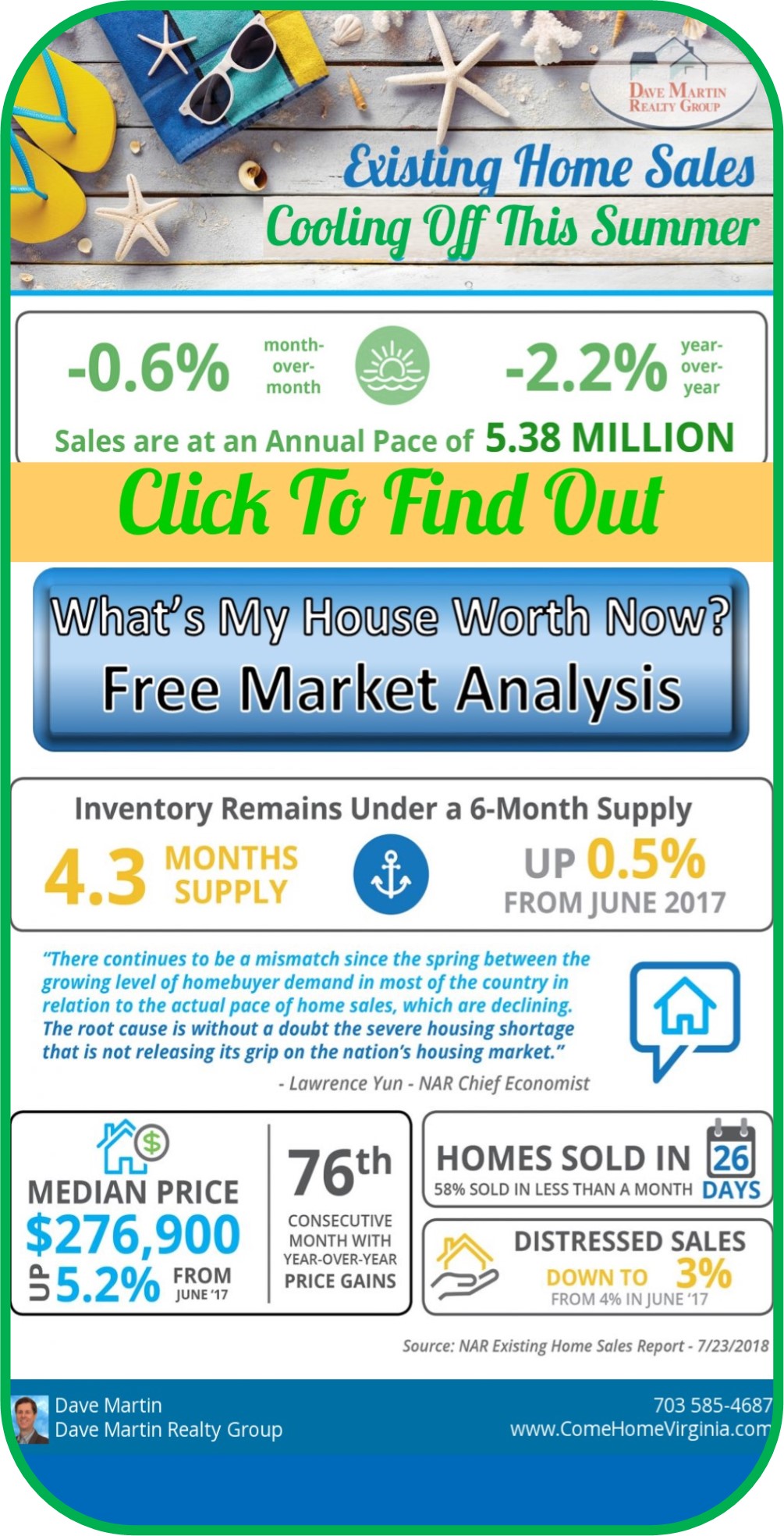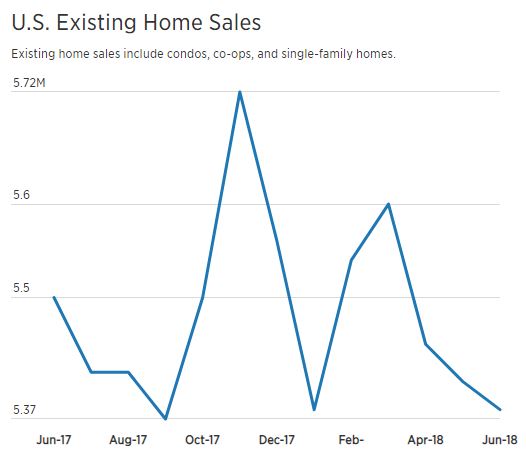 Additional Real Estate Posts
This information about "Existing Home Sales Slide 3rd Month In A Row, Opportunity?" is brought to you courtesy of  Dave Martin Realty Group, your Northern Virginia residential real estate experts. If you're considering selling or buying a house in the Northern Virginia metro area, we'd love an opportunity to earn your business, provide you an outstanding experience, and demonstrate to you that:
"Help From The Best Agent Makes All The Difference."