Of all the factors affecting the Charlotte real estate market, the most significant are currently the rising cost of building materials, higher interest rates, and persistently low inventory. We've been reporting on the steady rise of home prices for some time now, and this long-term trend shows no sign of changing anytime soon. While unemployment remains low and consumer confidence high, home prices have increased another 6%, while median household income has nudged up by only 2.6%.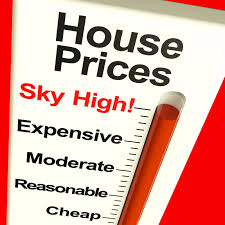 Let's take a closer look at the marketing numbers for the greater Charlotte region. The number of months supply of homes for sale saw yet another drastic drop, this time from 2.9 last year to its present level 2.4, representing a 17.2% decrease. The number of homes listed for sale decreased from 11,736 in August, 2017, to 10,052, a drop of 1,684, or 14.3%. As inventory shrinks, prices surge. The median sales price rose from last August's $225,425 to $243,500, an increase of $18,075, or 8%. The percent of original price received saw a minor dip of .2%, dropping from 97.2% in August, 2017 to the present figure of 97%. So once again, home inventory tells the story.
Analysts eyeballing the overall real estate market and the general economy do not see any significant changes on the horizon. As noted earlier, these trends are long-standing and self-perpetuating: as consumer demand grows, inventory shrinks, and the hole we've dug just keeps getting deeper. That said, one indicator of future softening in our inventory shortfall is the incremental rise in housing starts as builders seek to meet rising demand and deep-rooted consumer confidence. Mortgage lenders continue to enforce sound underwriting guidelines, maintaining stability in the overall economy, a vital component of a healthy real estate market.
These are the overall numbers for the greater Charlotte Metro area. For more detail, see the reports for Charlotte, Matthews, and Huntersville.