For the past several months, we've seen hints that the Charlotte real estate market was finally edging toward more balance between buyers and sellers. The latest figures strongly suggest those hints were not flukes, but were instead the first indicators of a much-needed correction.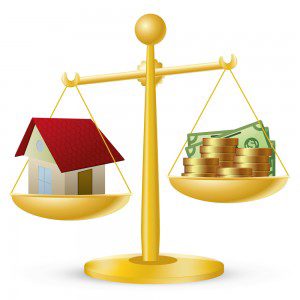 The numbers for the greater Charlotte region in September indeed reflect what could be the beginning of more balance. As of September 30, 2018, the median sales price increased by $11,362, or 5.1% compared to the same time last year. Inventory, the primary driver of home prices, shrank once again. The current inventory of homes for sale dropped by 1,351 units, a decrease of 11.7%. This left the number of months supply of homes for sale at only 2.5, a drop of 10.7% from September, 2017.
So far, no surprises. But while we've been seeing similar monthly pricing and inventory figures for some time, this month's report also includes some significant changes.
For example, the percentage of original list price received has dipped by .1%. That may not sound earth-shattering, but it is an eye-opening change from previous months of steady increases of this key indicator. Then there's the drop in the number of pending sales that have been contracted, but not closed, which went down by 6.6%.
Many analysts accept the possibility that this long-lasting seller's market is nearing its inevitable end, citing high prices, interest rate increases, salary stagnation, and decreased trust by millennials in the desirability of home ownership. With our region's robust economy and desirable quality of living, we can expect continued demand for Charlotte, NC homes. Pockets of steadily increasing home prices will probably continue for certain communities, but the return to more balance overall certainly seems on the horizon.