Haunted Houses in Northeast Florida 2018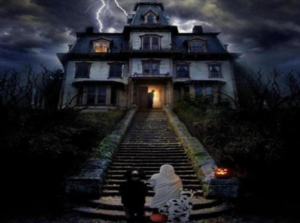 Haunted Houses in Jacksonville Fl
Here's a new one!!! Woot! Woot!
Location: 9230 Arlington Expressway, Jacksonville, FL 32225 Dates: October 18-October 31 2018
Hours: Varies depending on the day. Check out hours here: 13th Floor Hours
Jacksonville Florida Warehouse 31 Unleashed
Location: 11262 Beach Blvd , Jacksonville, FL 32246
Dates: September 28 2018-November 3 2018
Hours: 6pm to 10pm or Later depending on the night
4 Haunted Houses in one location: Slaughter's Circus * Dark Waters * Mr Tasty's Meat Factory * Lockdown Tickets can be paid online and range from $25-39. Always confirm, by visiting their tickets website.
The Old Spanish Trail Haunted Attraction
Location: 13535 W Beaver St Jacksonville Fl 32220
Dates: Friday and Saturday nights October 5 2018-October 28 2018
Hours: 8pm to 10pm-11pm depending on the night Tickets can be paid in advance online. They are: Adult $25 Child (12 and under) $15 Visit them on Facebook! [
Location: 111 Busch Dr, Jacksonville, FL 32218
Dates: October 19, 20, 26 & 27 2018
Hours: 5:30pm to 11:30pm Attractions: Zombie M.A.S.H Unit * Zombie Hopoclypse Recruitment Center* Zombie Basic Training Firing Range * Zombie Stronghold* Zombie Maze Bootcamp * Zombie Live Action Hunt Through Brewery
There is a whole slew of things to do and various costs, so instead of going in detail here and having them send a herd of walkers to eat my brains, I will direct you to The Haunted Brewery website to check out their prices.
Haunt Nights at Adventure Landing
Location: 1944 Beach Blvd Jacksonville FL 32250
Dates: October 5 2018- October 31 2018
Hours: Opens at 7:30pm 
Spooktacular at The Jacksonville Zoo
Location: 370 Zoo Parkway Jacksonville FL 32218
Dates: October 12-14, October 18-21, October 26-31 2018
Hours: 6:30pm-10pm [su_divider]
Haunted Houses in St Augustine Fl
Haunted Barn by Rype and Readi Farmers Market
Location: 115 La Quinta Place St Augustine FL 32084
When: 7:00 to 9:30 p.m. on October 5, 6, 12, 13, 20, 26, and 27, 2018. The kid-friendly version will take place from 6:00 to 8:30 p.m. on Friday, October 19, and Sunday, October 28, 2018.
 Here's a list of ghost tours and haunted houses: The Most Haunted Places in St Augustine- Ghosts and Gravestones Tour St Augustine Jail St Augustine Haunts
 If I missed any, please let me know! You can email me at pam@pamgraham.com