Are La Mesa and San Diego homes becoming more affordable?  
Just today, an article in the San Diego Union Tribune indicated that San Diego homes have risen in value only 4% this past year
 When buyers start looking in price ranges below the average sales price for San Diego homes, there are still plenty of great homes in South County, inland North County, and East County, which includes all those beautiful La Mesa homes!
Here are a few helpful tips and considerations:
In general, we've seen a large rise in prices over past few years, followed by a softer appreciation, a more balanced scenario which benefits both buyers and sellers. In the past 2 months, we've seen much longer on-market times, and many more price reductions, with San Diego leading the nation with 20% of listings reducing price. Each community is different,  but a more modest appreciation of 3-7%-- which is by the way, what most cities in the US consistently experience--prevents the market from shooting too far up, then subsequently re-adjusting downwards.
The more west and north you go in San Diego, the higher the prices tend to be...especially the more coastal you get.
North County inland neighborhoods, like San Marcos, Vista, Escondido have provided consistently reasonably priced homes. The weather can get a bit toasty there, so consider your lifestyle needs, and whether the house has A/C or not.
South County has many wonderful communities , including Bonita and Chula Vista. If you want to avoid HOAs and Mello Roos fees, old Chula Vista (on the west side) boasts charming homes, many of which have been beautifully upgraded over the years. There are other small pockets in Chula Vista which don't have HOAs and only have smaller Mello Roos. Bonita is a hidden gem with larger lots and plenty of greenery-- and frequently you'll even see people on their horses riding by.
East County encompasses neighborhoods from Lakeside to Spring Valley, Santee and El Cajon to Lemon Grove and La Mesa.  With its thriving downtown historic area and fun-filled Village, La Mesa is always a favorite among home buyers...and you can still find La Mesa homes priced below the median San Diego home price, with single family homes still available from the higher $400,000s to the  $500,000s, and up.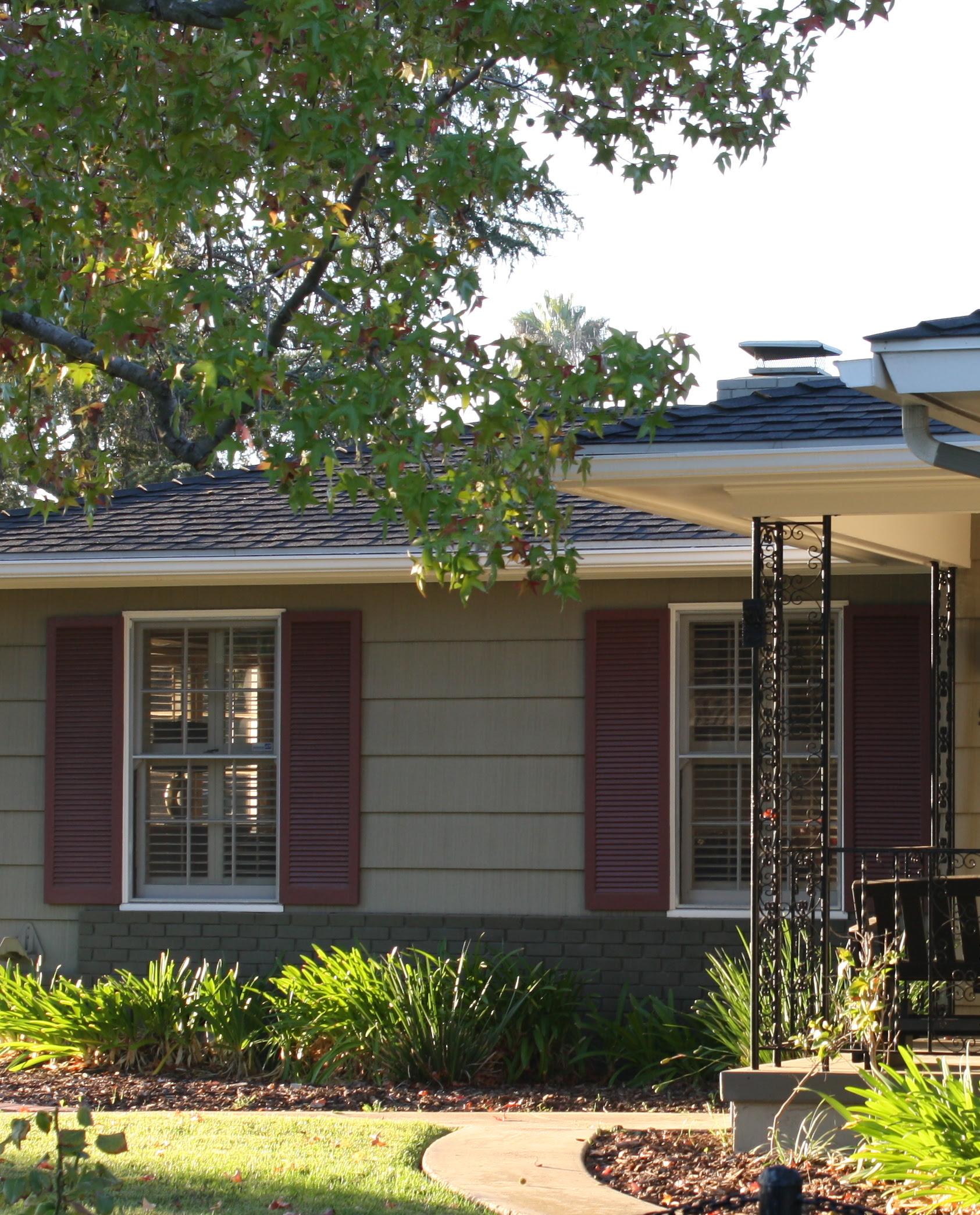 Most La Mesa homes were built in the '50s, '60s and '70s, however in downtown La Mesa by the Village, there are plenty of ultra-charming century-old beauties. The hills behind the Village provide quiet curvy streets and lots of beautiful landscaping. If you go to Fletcher Hills in the northeast corner of La Mesa, you'll see ranch homes, and plenty of one-story designs. West La Mesa and north La Mesa homes started as 3 bedroom 1 or 2 baths, and have been updated and enhanced over the years. Homes in Brookside (the "golf" streets) are in southeast La Mesa, and are generally 3 bedrooms/1-2 baths with 1 car garages. And Mt Helix on the east end of La Mesa has homes with incredible views and eclectic styles -- stone cottages,  1920s Spanish  haciendas, and newer glass and wood contemporary designs.
The choice of La Mesa real estate is totally up to your neighborhood and style preferences, and most are still comparatively affordable.
If you'd like more information about the many wonderful communities in La Mesa and San Diego, you can call/text or write. I look forward to helping you find an amazing new home!
2018 Barb Fischer San Diego La Mesa