Finding a suitable commercial property for your own company involves many questions. I started my search a year ago, and by a stroke of luck I found it pretty quickly. However, together we had compiled a list of the key points that our new office had to meet. I will publish this list today, so you will not make a mistake when choosing the right property.
Duration of the lease
We thought about whether we want to move into a new property in the short, medium or long term. For a short-term solution, we would have sought a commercial property that would have matched the current state of the company. However, we have opted for a long-term option. This means that we have moved into larger premises that offer us room for growth. We still have two offices available for new employees over the next few years.
Number and size of rooms
As managing director of an online marketing agency, I can only speak for my industry that not every employee needs their own office. Then many communication channels would be too long. Often several employees work on a project, so we flexibly fill our offices. Today, two employees can work in one room, and tomorrow, perhaps four will be working in the same room. Of course, the offices have to be the right size for that. In addition to the workspaces, many companies also need a meeting room, a break room and, in our case, a seminar room. So you can add all the necessary rooms in peace - from the number of offices and supply rooms you can also derive the minimum size of the total area in square meters. I have this at All Property Management Coupon, because there I liked the search parameters and the overview of available real estate and I was able to narrow down the search quickly. With the search you can quickly sift out the potential real estate and at the same time get an overview of the market.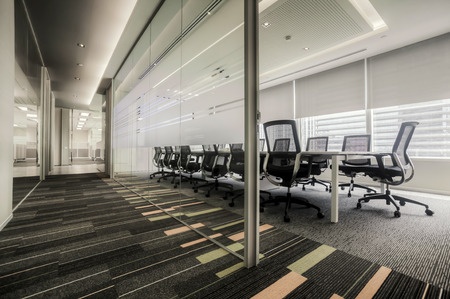 Infrastructure is enormously important
Of course, in a commercial property, the infrastructure is very important. The important location factors here are the availability of parking spaces, access to public transport, proximity to potential new customers and current customers, as well as the proximity to their own place of residence. Especially the parking situation is extremely important, because your customers should be able to travel to you relaxed. Parking tickets and parking meters should not give a negative point in big cities, because this is almost normal in good locations. Public transport is also an important criterion, as it can always give a customer who renounces a car. Especially in big cities, the car is often the slower alternative to buses and trams.
Analyze costs
Of course, one important topic is the new cost apparatus, which will come to you just as it enlarges. In addition to the rents are the additional costs, changed insurance conditions, electricity costs, heating costs and many more. For example, we have had a cleaning company for one year, our expenditures on consumables have increased significantly, and the initial investment in the new property has also been costly.
A small cost-tip for entrepreneurs:
In my industry, we always have fixed income from existing customers and additional income from one-off orders. Our total operating costs are always calculated so that they can be paid for by existing customers. Every single order is raw profit and can be invested in growth. Over the past five years, I've seen many start-ups see how they put their spend immediately above their secured earnings, and so they always had the pressure to find new customers by all means.
The property represents your company
A property represents your company and is part of the first impression on customer appointments. Therefore, you should make sure that the exterior and interior of the property fits your business. To ostentation could associate high prices, too simple can be construed as failure. Find the perfect middle ground for you and you will see growth in your company once you have complied with all the points in my list. Turnover increased almost immediately, because the location alone made our company look and feel more valuable and successful for new customers.
Do not forget the feel-good factor
The move to the new property has increased the productivity and commitment of all employees. We feel completely comfortable in the new office space; enjoy the space and also the quiet hours on the balcony. The rooms are large and high, the windows let in natural light and the customers are thrilled. You will spend a lot of time in your new commercial property, so you should feel very comfortable there to be able to work effectively and with full commitment.