C'mon Readers, There's No Such Thing!
Are you still enjoying the holidays? We've got a few more days of recklessness where dieting & nutrition are concerned.  Have you had your fill yet?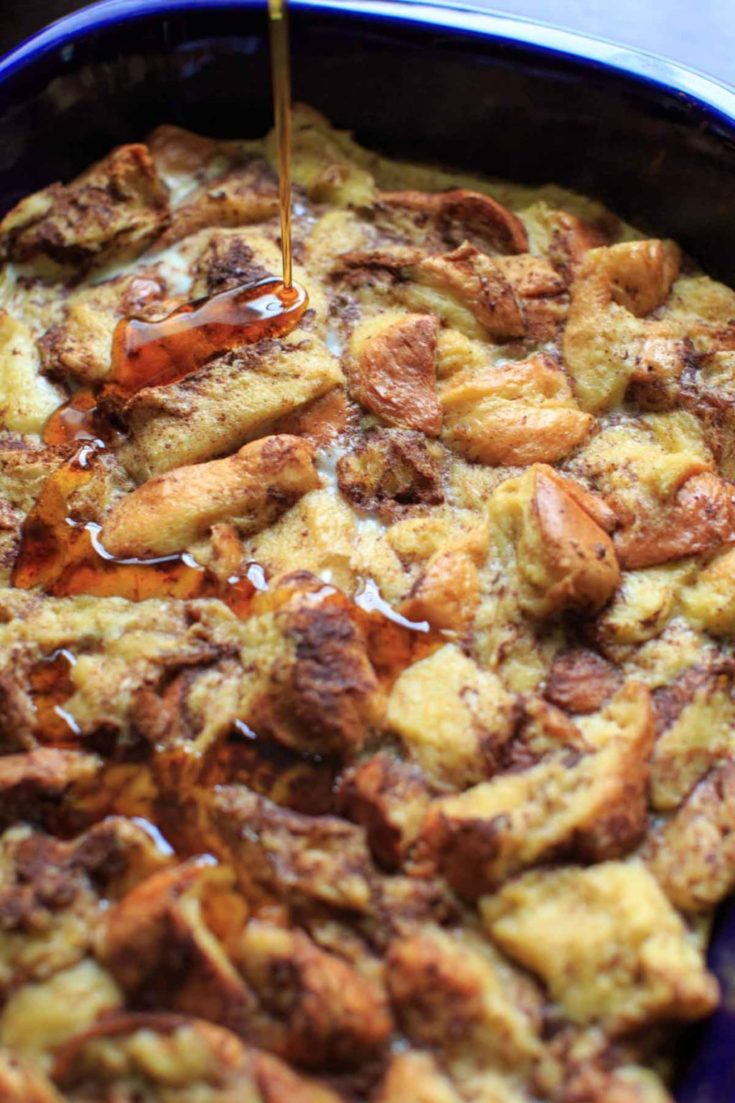 Delicious French Toast Casserole with cinnamon, vanilla and a secret ingredient that's about as healthy as french toast can get while still being a fast and easy breakfast to feed a crowd.
Ingredients
1 large loaf brioche bread (Challah or Italian works also)
6 large eggs
1 cup milk (almond milk with vanilla is good too)
1/2 cup Half and Half
1/2 cup orange juice (up to 1 cup is OK and no pulp is recommended)
1 Tbsp vanilla extract (to taste if vanilla almond milk is used)
1 Tbsp ground cinnamon
4 Tbsp melted butter
Maple Syrup
Instructions
Tear bread into pieces slightly larger than bite size. Place in 3 quart casserole dish (9 x 13 is fine)
In  medium bowl, whip eggs, milk, half and half, orange juice, vanilla, butter and cinnamon together then pour evenly over bread
Cover and place in refrigerator overnight to allow the bread to soak up the mixture
In the morning preheat oven to 350°F. and bake for 35 to 40 minutes or until top is browned
Remove from oven and drizzle with maple syrup
Serve warm and Enjoy
It's supposed to serve 6 to 8 guests but that never happens!