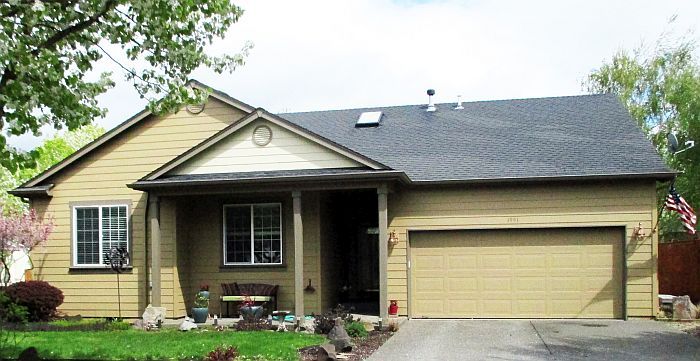 I see anti-FSBO (For Sale By Owner) articles or blogs on a weekly basis. Generally, the article or blog is justifying why FSBO sellers' are foolish (or worse) not to use a traditional, commission compensated, real estate broker/agent to sell their home.
The following is a blog post by Keeping Current Matters (KCM), whose mission is, "to provide you (the real estate broker/agent) with the tools and information needed to guarantee success in any real estate market". I am a KCM member; they do a good job providing relevant information which helps me in my marketing endeavors. However, I find KCM falling into the same trap as many other real estate writers; they have an old-fashioned, legacy driven approach to FSBO's. It is all about maintaining the status quo. The following blog was published by KCM on December 31, 2018.  A number of Active Rain members have copied it verbatim (thus violating the original content requirement of Active Rain).
My belief, FSBO sellers' do so to save the commission. It is about the money. Very simply, FSBO sellers' do not perceive the value of the commission payment for the services received.
As a KCM member, I can publish/reprint KCM blog postings and revise as I deem appropriate. Here is a rebuttal, point by point, to "Why You Should Not For Sale By Owner".
1. Exposure to Prospective Buyers (this is the same as "#2")
According to NAR's 2018 Profile of Home Buyers and Sellers, 95% of buyers searched online for a home last year. That is in comparison to only 13% of buyers looking at print newspaper ads. Most real estate agents have an Internet strategy to promote the sale of your home, do you?
Rebuttal – A Flat Fee Listing puts the property in the local RMLS. There is a small fee for the flat fee listing, plus you need to agree to pay a Buyer's Agent Commission (BAC) if a real estate broker brings the buyer who closes on the property. Call me at 509-540-1309 or 541-402-1219 to find out more about Flat Fee Listings. Options exist for a strong internet strategy.  A Flat Fee listing provides exposure in the local MLS while also syndicating it to hundreds (thousands) of websites.  Syndication will put it in Zillow, Realtor,com, Trulia, etc...  Often, real estate agents only marketing is the syndication via the local MLS.
2. Results Come from the Internet (this is the same as "#1")
Where did buyers find the home they actually purchased?
*50% on the internet
*28% from a Real Estate Agent
* 7% from a yard sign
* 1% from newspapers classified advertising
The days of selling your house by just putting up a sign and putting it in the paper are long gone. Having a strong internet strategy is crucial.


Rebuttal – Options exist for a robust internet strategy. Listing with a real estate broker is not a requirement to implement a well planned and executed internet strategy. A Flat Fee Listing provides a local MLS listings which all real estate brokers have access to. The listing is also syndicated to hundreds (thousands) of other websites. Other options exist to generate a strong internet presence. Call me at 509-540-1309 or 541-402-1219 for assistance in developing a strong and robust internet strategy to sell your home.
3. There Are Too Many People to Negotiate With
Here is a list of some of the people with whom you must be prepared to negotiate if you decide to For Sale By Owner:
* The Buyer who wants the best deal possible
* The Buyer's agent who solely represents the best interest of the Buyer
* The Buyer's attorney (in some parts of the country)
* The home inspection companies, which work for the Buyer and will almost always find some problems with the house
* The appraiser if there is a question of value

Rebuttal - Yes, there are people to deal with in any transaction, often more than the example shows. Many sellers have bought and sold multiple times, learning about the process each time. Sellers can also hire expertise if needed. Paying a high commission to a broker is not the only choice. Other options exist, such as an hourly fee for services. Hire a real estate broker only for the services you need.  This "issue" is really an overstatement.  Very seldom is their negotiations with an inspector or appraiser.  Generally, time spent with them is to understand the professional opinion they provided.  The negotiation is with the Buyer.  Along the same line, it is rare to negotiate with the Buyer, the Buyer's agent, and the Buyer's attorney.  If the Buyer has a Buyer's agent, that is the person the FSBO seller will be negotiating with.   It does make it seem more challenging to have a long list though.

I have a Seller's Real Estate Needs Analysis tool to help identify the services the seller needs and/or wants. Want a copy? Call me at (509) 540-1309 or (541) 402-1219.
4. FSBOing Has Become More And More Difficult
The paperwork involved in selling and buying a home has increased dramatically as industry disclosures and regulations have become mandatory. This is one of the reasons that the percentage of people FSBOing has dropped from 19% to 7% over the last 20+ years. 
Rebuttal – Yes, it can be difficult. Buying a car can be difficult too. So can choosing a college, determining if you want to proceed with surgery, proposing to your future spouse, etc...  Life is difficult. Research and learning about the process helps you prepare for the task, no matter what it is. Again, as mentioned above, Sellers can also hire the needed expertise. Paying a high commission to a broker is not the only choice. Other options exist, such as an hourly fee for services. Hire a real estate broker only for the services you need while retaining more of your equity.  This point neglects to mention another reason for FSBOing dropping.  There are more options and choices for FSBO's to use, such as a Flat Fee listing. Flat fee listings are considered agent represented, although the Seller is still FSBOing.  The Seller just has more tools, including some of the same tools as a real estate agent.  
My Seller's Real Estate Needs Analysis tool to helps identify the services the seller needs and/or wants. Want a copy? Call me at (509) 540-1309 or (541) 402-1219.
5. You Net More Money When Using an Agent
Many homeowners believe that they can save on the real estate commission by selling on their own, but they don't realize that the main reason buyers look at FSBOs is because they also believe that they can save on the real estate agent's commission. The seller and buyer can't both save the commission.
A study by Collateral Analytics revealed that FSBOs don't actually save anything, and in some cases may be costing themselves more, by not listing with an agent. One of the main reasons for the price difference at the time of sale is "Properties listed with a broker that is a member of the local MLS will be listed online with all other participating broker websites, marketing the home to a much larger buyer population. And those MLS properties generally offer compensation to agents who represent buyers, incentivizing them to show and sell the property and again potentially enlarging the buyer pool.

Rebuttal – Keeping Current Matters continues serving the Kool-Aid on the Collateral Analytics study. I'm not sure the Collateral Analytics study conclusions can be broadly applied.  The study only focuses on 13 highly populated counties.  Only 150 counties (of over 3,000 counties) in the US comprise 50% of the US population.  The study uses AVM methodology as a tool to derive their results.  AVM models do not work well in low population housing markets.  Extrapolating high population urban results to less populated and/or rural areas is risky.

The Collateral Analytics study also indicates it was a normal market. "The data used for this study came from a rather normal housing market, not one in rapid rise or decline, and covered all of 2016 and the first half of 2017."

A quick review of the markets the study covered showed the following info:
* Clark County, NV, "The median sales price of previously owned single-family homes in Southern Nevada in June was $257,373. That's up 2.9 percent from May and 9.5 percent from June 2016, according to a new report from the Greater Las Vegas Association of Realtors."  Las Vegas Review-Journal 07/06/17
*Cook County, IL, "Feb 2017 median home price was $210k, a 12% increase over Feb 2016" Illinois Realtors Blog 03/22/17
*King County, WA,  "median home prices grew 15.7% compared to a year ago"  Seattle Times 05/04/17
*Prince George's County, MD, "Prices rose fastest in Prince George's County, climbing 19% from Feb 2016 to Feb 2017"  WA Post 03/31/17
Double-digit median price increases year over year is a normal housing market? 2.9% increases month over month?  Sounds more like a rapidly rising market.  Only one of the counties in the study had a median price increase less than 5% (Fairfax County, VA 4.8%).  According to Keeping Current Matters, 38% of the US states had year-to-year price appreciation greater than 6%.  Washington (including Seattle & King County) had 12.9% appreciation statewide.   
I do not believe the study was done in a "normal market".  
Also, it does not appear the study excluded Flat Fee Listings, which are typically used by FSBO sellers to advertise in the MLS.  Including Flat Fee Listings as agent represented most likely leads to overstating agent represented results and under-representing FSBO results.
Finally, an economic study, which controlled for the local market, Madison, WI, showed there was no  difference between sold pricing for FSBO/agents. Certainly not what the NAR and the real estate sales industry wants to hear, let alone disclose.
FSBO sellers generally sell on their own to save their equity; they do not perceive the value of the typical real estate commission. It is about the money.
Bottom Line
Before you decide to take on the challenges of selling your house (with a real estate broker or on your own), let's get together and discuss the options/choices available to you. I will share multiple choices to save you money (your equity) versus the typical high-cost real estate commission.
Know your choices! There are more choices than high-priced commissions or FSBO. I can help you identify choices which meet your needs while saving your equity.
Call or email me to find alternative solutions to meet your real estate needs while maximizing your equity.