Here is a quick real estate update for Commerce Michigan.  The first graph will show you that there has been no huge  downturn on sales prices in the township.  There has been a slowdown which is normal for the winter months.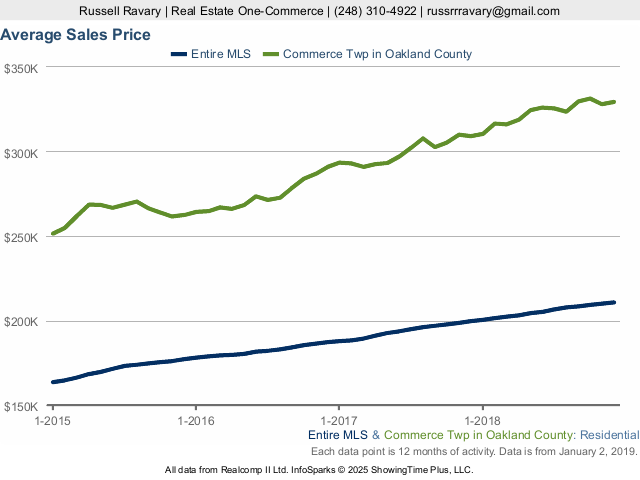 There is a 3.5 month supply of homes in Commerce.  This has been pretty steady for the several months.
 The price per square foot for homes in Commerce has steadily risen over the last several year.  There have been minor dips on the way up, but nothing serious.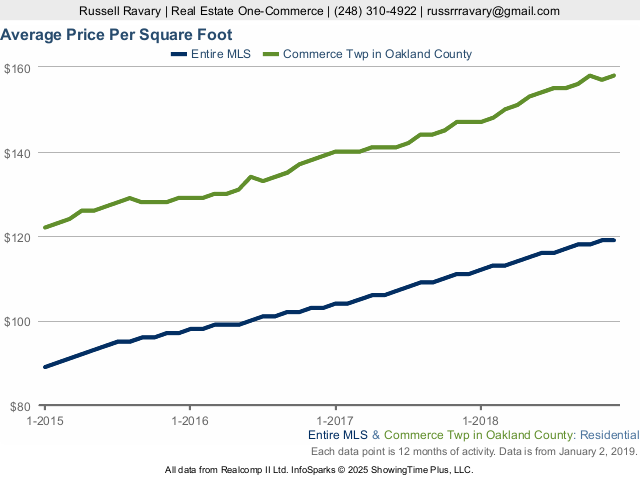 So according to the data the real estate market in Commerce Township is still strong.  We still have low inventories of homes in the area.  As you can see from the data it is still a sellers market.  I just don't think it is going to change any time soon unless we have an economic down turn.  So if you are thinking of selling and want to know what to do to prepare feel free to call, or text me at yesmyrealtor@gmail.com
Click here for Metro Detroit lake info