There are so many  wonderful Active Rain Members, it would be almost a slight if I only picked one, so with that said, please forgive those who did not get picked this time. 
I have always had high respect for those members of the community who worked hard and in spite of adversity continued to work on this platform. They were not stopped by health issues, nor were they slowed down due to the Real Estate market being bad. They continued to plug away and amazingly the market returned. Active Rain had changes of management three or four times during this period, but they toughed it out and persevered.
The climate did not affect their attitude maybe their production but you never heard them complain about it on this or any other platform. Now who could be that person you might ask. Well let me give you a hint, she was doing videos when it was not "the in thing" she was doing videos when no one else was doing it. She tried to talk me into it but realized the hard headed Hungarian Beverly Hills Realtor could not be talked sense into. She did not complain that I was being a hard head, instead accepted it because we became friends on Active Rain. We shared a few things in common like I lived in New York State for about four years by going to USMA at West Point. We both like good food and cooking.
So, with no further teasing I have high respect and admire my friend     Jennifer Fivelsdal                   if you are not friends with her it is your loss. So, make it your business and connect with her here or on other platforms like FB.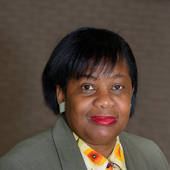 Jennifer if I never said it to you I have high respect and admire your business style. In case you need to find her she has her own Brokerage in 
Rhinebeck, NY 
— 
JFIVE Home Realty LLC | 845-758-6842|162 Deer Run Rd Red Hook NY 12571
If you are looking for a knowledgeable, focused and goal-oriented Realtor in the Beverly Hills area who will help you achieve your Real Estate goals, please reach out to me directly!
If you are looking for a pet friendly Beverly Hills Realtor who can handle and sell the most difficult properties that no one else could, please reach out to me directly!! If you are considering buying or selling a home, a luxury home, luxury investment real estate, luxury vacation homes, or luxury beach properties in Southern California, Los Angeles, Century City, Westwood, West Hollywood, Beverly Hills, Marina Del Rey, Venice or Malibu, feel free to contact me at 310.486.1002 (m) or homes@endrebarath.com or visit one of my websites at https://www.endrebarath.com  I contribute a portion of my commission to local animal rescue organizations.