WELCOME TO LAKE BARCROFT HOMES FOR SALE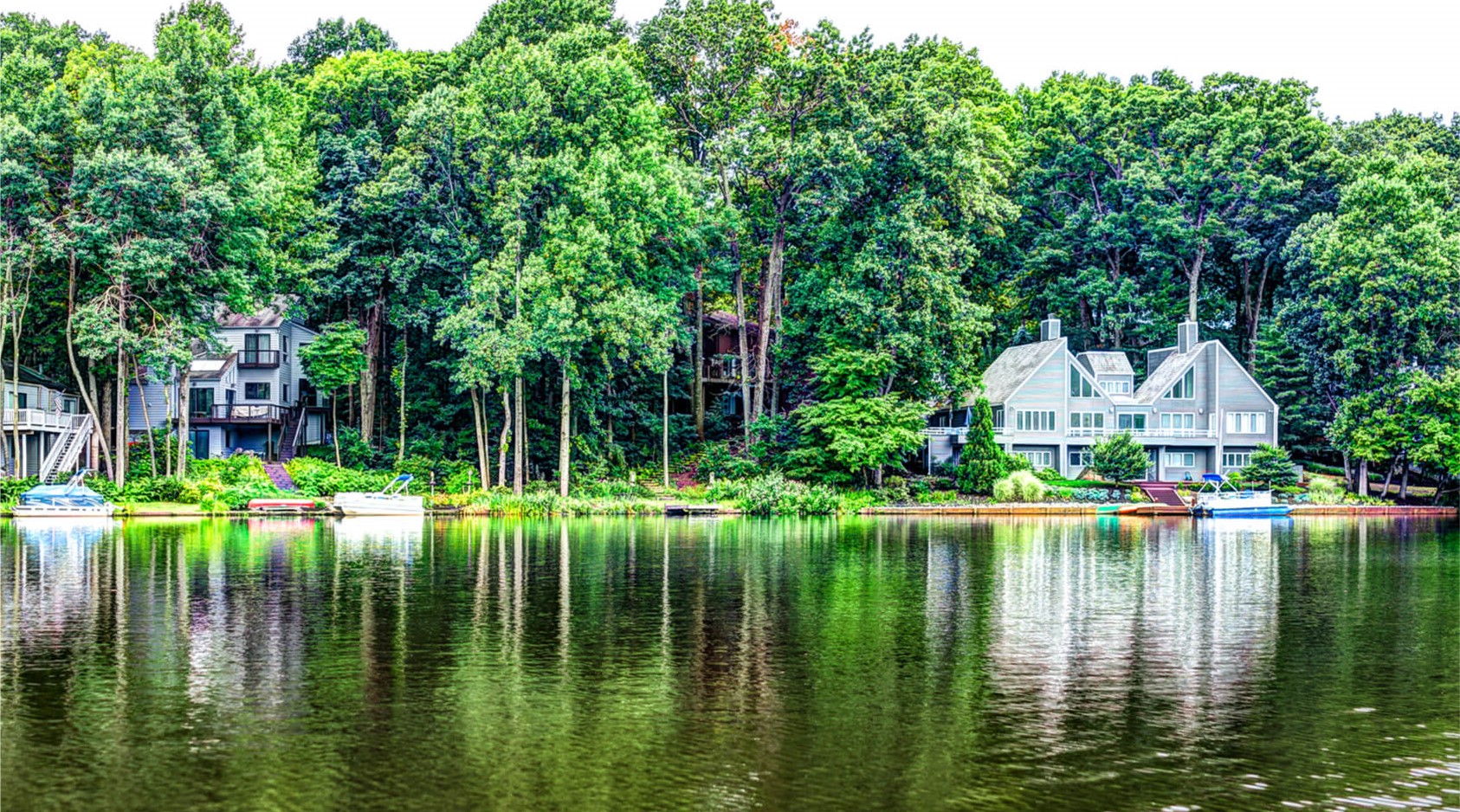 ORIGINALLY POSTED AT: www.comehomevirginia.com/lake-barcroft-homes-for-sale
Are you ready for Beach Front living inside the Beltway? Planning to purchase a home in Lake Barcroft or anywhere for that matter make certain to use a Buyer Agent so that you have someone representing your best interests. Make sure they have strong negotiating skills and experience.

The lake is a 135-acre man-made reservoir created by a dam in the early 1900s to provide water to the city of Alexandria. The lake and dam were sold to private developers in the late 1940s, and the namesake upper-middle-class residential community was built in the early 1950s.
---
THE GAUGES UPDATE AUTOMATICALLY SEE DATE AT VERY BOTTOM
---
The heart of the Lake Barcroft community is, as you might have guessed the privately owned Lake Barcroft itself. Although most of the lakefront property belongs to about 225 individual homeowners, all Lake Barcroft residents — about 1,040 households — have lake privileges and easy access to the water from five sandy beaches.
A wide variety of wildlife lives on or around the lake, including owls, foxes, rabbits,  geese, ospreys, great blue herons and more. Throughout the summers, residents gather at the lake for cook-outs, boat races, bonfires and other community events and activities. The Fourth of July means a parade and fireworks.
Some of the original home designs still remain but over the years many homes have been torn down and replaced with more contemporary styles while others have undergone extensive renovation and additions.
---
Real Estate News You Can Use
Recent Drop In Mortgage Rates — Are They Here To Stay?
Should We Wait For Spring To Sell Our House?
Home Buying - Prepping for Success
VA Home Mortgage Loans What Veterans Need To Know
Buyers - Costly Mistakes to Avoid in a Seller's Market
Now is a Fantastic time to move up to a Luxury Home!
Sellers These are the Home Features Buyers Want Most
---
LAKE BARCROFT HOMES FOR SALE AS OF TODAY
CLICK MAP TO SEARCH FOR UPDATES ON HOMES FOR SALE 
"Lake Barcroft Neighborhood Information and Homes For Sale"
Is brought to you courtesy of Dave Martin Realty Group, your Northern Virginia Residential real estate experts if you're considering selling or buying a house in the Northern Virginia metro Area, we'd love an opportunity to earn your business and provide you an outstanding experience, and demonstrat to you that:
"Help From The Best Agent Makes All The Difference."