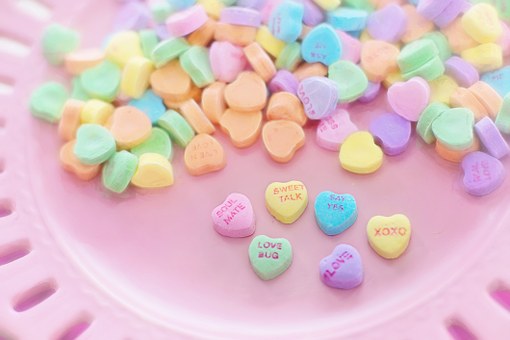 by Silicon Valley REALTOR Michelle Carr Crowe
Do you remember the simpler times when as children we wrote and shared handmade 
Valentine Cards
 with every person in our classroom? That was a loving thing to do, didn't it? We all practiced good penmanship at the same time. Today's schoolchildren don't do much handwritting today.
Remember what a fun treat it was to receive a box of 
Necco conversation hearts candies
? This year is a challenge due to the sale of the Necco factory, so people need tio buy alternate makers.
Wasn't it fun to read all of the messages? It was fun and silly to share those sweet candies.  
Share the Love with the Ones You Care About on Valentine's Day.
You can make someone's day with a simple Valentine or a piece of candy or even just a call to say "Happy Valentine's Day!"
Thank you and God bless you for reading "Happy Valentine's Day! Share Love with Cards, Candy, Conversation!"