Long View Villas Coconut Grove – Real Estate for Sale and Rent
Why Do People Live in Long View Villas Coconut Grove?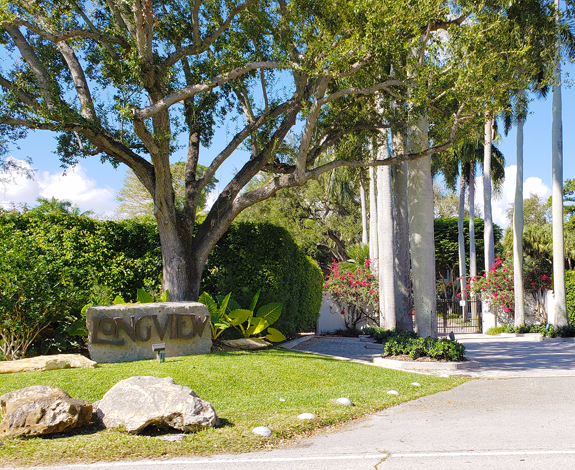 Long View Villas Coconut Grove is a beautiful community of single family homes that is conveniently located in the City of Coconut Grove just a few miles from fine shops and dining. It's not uncommon to see neighborhood kids playing on the streets of this exclusive little oasis located within Miami. It's far enough from the main hustle and bustle of the city that residents don't feel like the urban center of Miami is knocking on their door.
Looking for a home in Long View Villas Coconut Grove ?
Interested in finding homes for sale in the Long View Villas Coconut Grove? Click that link to find all the currently available homes in this area of Coconut Grove.
What's the Long View Villas Neighborhood Like?
Long View Villas Coconut Grove is a luxury townhome community located in the heart of Coconut Grove, FL. Built in 1980, this private enclave features only 10 two-story townhomes with areas between 2,790-3,565 sqft of living area. Long View Villas Coconut Grove is close to many stunning historic sites and ocean front parks like Monty's, Dinner Key Marina, Fresh Market, Merrick Park, Sunset Place. It's also within walking distance to the best public and private schools in Miami-Dade; just minutes away from Mercy Hospital, Grove Sailboat Club, Coral Reef Yacht Club, Monty's Trainers Marina and Grove Key Marina. Long View Villas Coconut Grove is located right off S Bayshore Dr in Miami.
What's Going on Nearby the Long View Villas Coconut Grove Neighborhood?
Coconut Grove was carefully and thoughtfully designed to be a beautiful city. Many of the early buildings, both public and private, set a standard of elegance that still defines the tone and ambience of the city we know today. Many of these treasures have been designated as historic landmarks. Coconut Grove, located on Biscayne Bay just ten minutes south of Downtown Miami, is unlike any other condo neighborhood in Miami. Luxury waterfront and ocean view condominiums flourish throughout this very secluded upscale mainly single family home neighborhood. Popular Coconut Grove condos include Grove Hill, Grove Isle, Grovenor House, Mutiny Park and the Ritz Carlton. Sightseeing Coconut Grove's waterfront parks offer the best vantage points for observing manatees, wildlife and the sailboats in Biscayne Bay. Dinner Key, originally the base for Pan American World Airways' seaplane flights from Greater Miami in the 1930s, now houses Miami City Hall — which was converted from the original hangar. Earlier Grove history is evident at The Barnacle, the 110-year old home of pioneer Commodore Ralph Munroe. Festivals and street fairs such as the extraordinary Coconut Grove Arts Festival; the Coconut Grove Food and Music Festival (formerly Taste of the Grove); the Miami/Bahamas Goombay Festival and the Banyan Arts Festival, add to Coconut Grove's excitement. Many of these well known locations offer the visitor a glimpse of the past, even as they continue to reflect the style and grace that defines Coconut Grove. Find out about everything that is nearby to Long View Villas Coconut Grove on my website.
What Schools are located close to Long View Villas Coconut Grove?
If you buy a home for sale in the Long View Villas Coconut Grove Neighborhood, the local schools serving this area can be found by checking out the Miami Dade County Public Schools Website. To get local school scores and more information about these schools check out the Miami Dade County school website.
Now You Really Want to Find a Home Here, Right?
If you are interested in the current homes for sale in Long View Villas Coconut Grove Neighborhood click on the link. Our 'for sale' property information is a direct feed from the Miami Association of Realtors MLS and is updated multiple times per day.