Recent Manhattan Real Estate Reports
The billionaire Warren Buffet said it best, "Price is what you pay, value is what you get . . . It is wise to be fearful when others are greedy and greedy when others are fearful."
Some recent reports on real estate in New York City have made some people fearful. When we look at the broad picture and the overall statistics in those reports it is fairly clear as to why those people are fearful.
But is there more to it than the overall and the general?
We would say, "Most definitely, yes."
We would also say that this is a good time to buy – without being greedy.
The Bigger Picture
Before we look at some specific – rather than general – real estate statistics, let us take a helicopter-pilot's view of things.
The Dow and NASDAQ are riding high. Profit-taking may well make prices fall but, regardless of talks about international trade wars, stocks are high, and profit-taking looks very attractive.
One thing wealthy investors do with their profits is to put them into a lower-risk market that has a decades-long history of delivering excellent returns. The S&P did not introduce a specific category for real estate just because management felt like it.
The unemployment rate is down, and, statistically, the USA has full employment. Full employment encourages spending. Spending by consumers generates more profits for stockholders.
Deregulation is in full swing, so business development is very likely to continue on its upward drive.
There is no credit bubble, but the Chairman of the Fed says interest rates will go up incrementally through 2019. Higher interest rates encourage buyers to take out fixed-rate mortgages sooner rather than later.
High growth rates across the economy tend to make people wonder how long it will all last, so many holds back on major purchases. Economists, today, say there s no credit bubble on the horizon, so the consumer-driven economy looks sound.
Now let us drill down into the real estate market and look at some specific figures rather than just at the overall, broader figures that have been reported. The specifics help to shine a light on those reported numbers.
Manhattan Real Estate Statistics
We all know that real estate is local, so we will zoom in six neighborhoods, and check out some specifics.
Upper East Side
Upper East Side has 23% of the Manhattan real estate market share. That has not changed since last year. Inventory is up 32% over last year. Inventory is the term we use for all the properties currently available for sale. Now when supplies go up, prices normally go down – unless demand keeps up with supply, in which case everyone is happy – the seller who sees an increased number of potential buyers, and the buyer who sees a bigger choice of properties.
So, what happened to the median price of Upper East Side apartments? It increased by 2%. Now 2% is not huge by any means, but if inventory can increase by 32% and prices still go up, it suggests a fairly healthy market rather than a market sitting under a cloud of doom and gloom.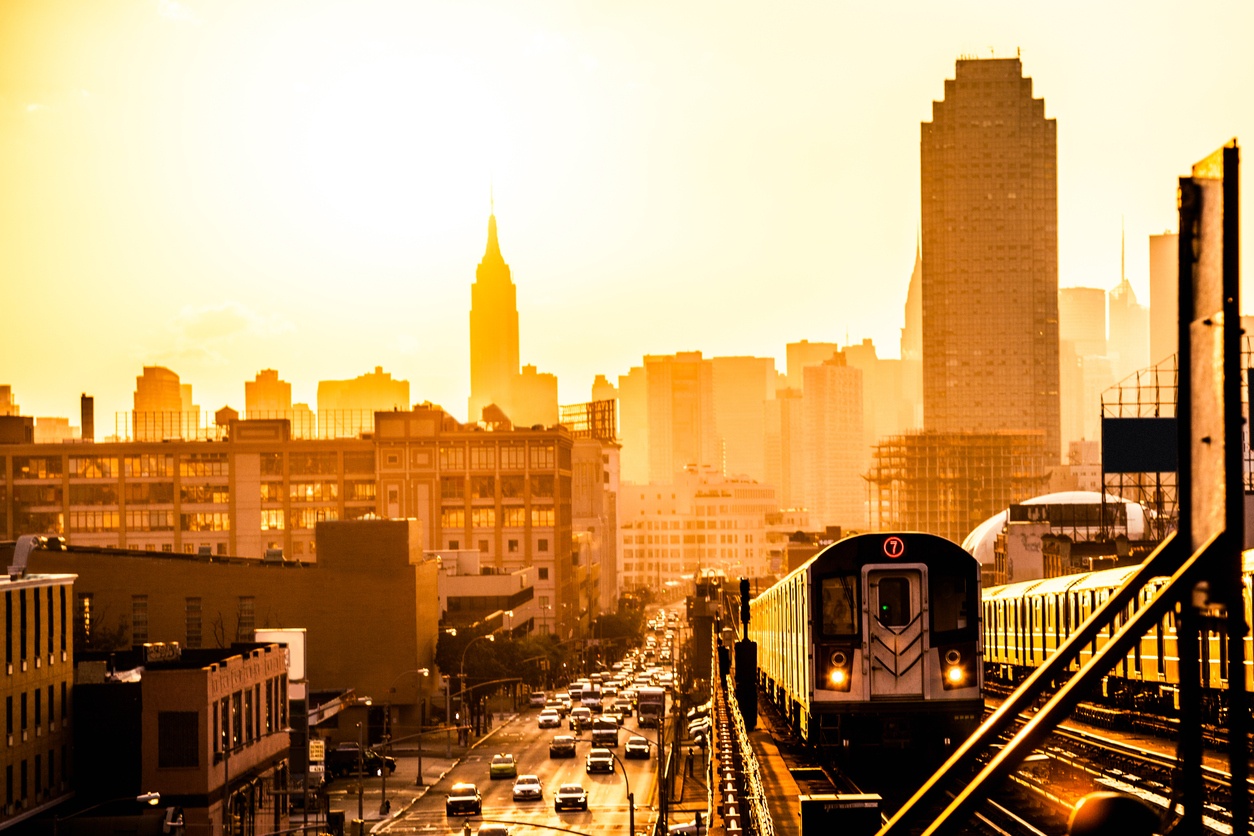 What encouraged that price rise? Sales of properties worth more than $5 million tripled in number. This, it is true, was balanced by a fall in new development and rental conversion closings, but this fact points to that segment coming to the end of its sales cycle, investors who bought in pre-completed developments took their profit and – perhaps bought more expensive units, hence the tripling of high-end units.
This thought is supported by the fact that even though that sales cycle may be ending, year-on-year, new development sale prices rose by double digits compared to last year.
Upper West Side
Upper West Side real estate saw an average price rise of 10% year-on-year. Many sales were in less-prime West Side locations, so the $ per square foot was down and that drop is what some reporters hit on. The number of lower-priced units went down because developments such One West Side was already sold.
But here's the thing; closings of resale condo units priced above $5 million increased (profit-taking encouraged more spending on higher-priced units?) and new development units that did come on the market saw an increase in average price of 56% year-on-year, and the median price of those new units increased 40%
Midtown Manhattan 
New development sales did fall and pulled down the overall stat, and units priced above $5 million also dropped (seen by reporters) but the average price of resale co-op units went up by 18%.
More units priced at below $1 million seemed to be the reason for the overall price drop. If a buyer chose well, it looks as though Midtown will deliver healthy profits in a few years.
Owners of the lower-cost units were, we are sure, very happy to dominate such a large proportion of the market even though the "general statistic" showed a price drop.
Downtown
Downtown's closed sales rose by 5% compared to Q3 2017. The median price rose year-on-year by almost 20% as the sale of new units caught up with resales. Now, here is a balancing statistic; 42% of the market was taken up by units in the $1 million to $2 million price range. This had the effect of lowering the average price.
Financial District
Buyers bought new units, so the resale unit inventory went up; 130 William being an example. Many sales were, again, for smaller units, so the dollar price per square foot remained stable.
Upper Manhattan
Finally, let us look at this sub-market. Sales were down by 17%, except for Hamilton Heights, and inventory went up by 55%. The large rise in inventory suggests investors were profit-taking. Being happy with the profit you make, despite, negotiating on the price a little still makes it a good day for both the seller and the buyer. And to put that into perspective, average prices went up and the median price also went up. On top of that, the average days it took to get a property under contract fell by 18%, suggesting an active market.
Final Comment
Drilling down into the detailed numbers suggests Manhattan's real estate market is strong. Most people will read the broad reports, but the astute buyer will listen to real estate specialists. To paraphrase what Warren Buffet said, while others are fearful, this may just be the right time to buy in NYC.
For a further discussion schedule a time to chat with me by clicking on my name. 

Warmest regards,

Ricardo Mello
Manhattan Miami Real Estate
157 Columbus Avenue, 4th Floor
New York, NY 10023 
+1-646-376-8752
This article is a spin-off of our recently released "Why Now is the Right Time to Buy Manhattan Real Estate"