Few people outside of Angelinos are aware that Playa Del Rey, CA not only has Condominiums but there are a few Single Family Homes as well. Some of them have fantastic Ocean Views that rival Marina Del Rey, Venice and Santa Monica views.
So with that said let's look at the Market Trends.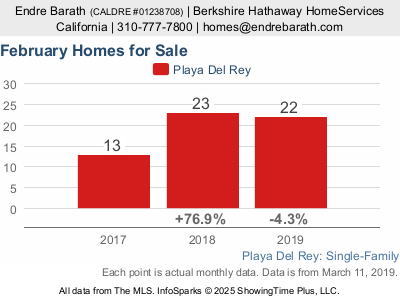 For Playa Del Rey I consider this a nice inventory, since there are not a large amount of Single Family Homes.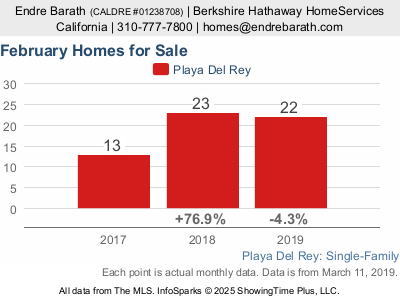 Based on the Inventory I consider this as  very good amount of home sales. Particularly since in many of the neighboring communities there has been a cooling off the number of sales. I attribute the reason it has not cooled here is simple. Where else can you buy homes this close to the ocean in the price points, well when I say that I mean in the Greater Los Angeles area.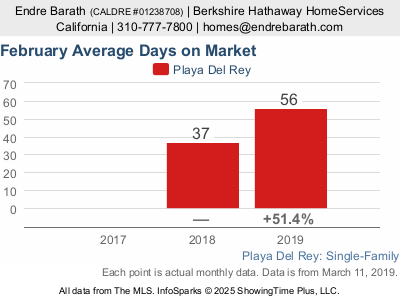 The Days on Market numbers have increased and I attribute that to the Intereste Rate increases as well as the big discussions on the News Media outlets about a Recession. BTW of which now no one talks abaout. I find it frustrating when News Outlets instead of reporting the News try to create News....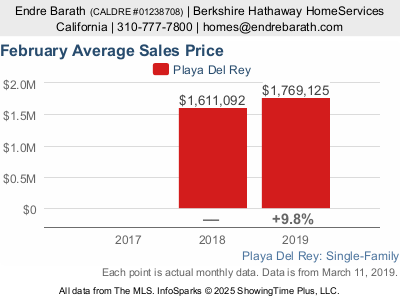 These numbers do not surprise me since where else can you buy a Single Family Home with Ocean Views south of $4million in the Beach Cities of Los Angeles. The answer is only in Playa Del Rey, CA.
If you are looking for a knowledgeable, focused and goal-oriented Realtor in the Beverly Hills area who will help you achieve your Real Estate goals, please reach out to me directly!
If you are looking for a pet friendly Beverly Hills Realtor who can handle and sell the most difficult properties that no one else could, please reach out to me directly!! If you are considering buying or selling a home, a luxury home, luxury investment real estate, luxury vacation homes, or luxury beach properties in Southern California, Los Angeles, Century City, Westwood, West Hollywood, Beverly Hills, Marina Del Rey, Venice or Malibu, feel free to contact me at 310.486.1002 (m) or homes@endrebarath.com or visit one of my websites at https://www.endrebarath.com  I contribute a portion of my commission to local animal rescue organizations.