How do you get your house ready to sell?
Living in a home is a very personal experience and unique to each individual and family. Home owners become emotionally vested in their homes. Buying and owning a home are both very emotional experiences.This emotional attachment makes living in your home a personally rewarding and satisfying experience. Selling a home on the other hand requires a home owner to take a step back from their attachment and evaluate the home objectively from the perspective of a would-be home buyer. This objectivity is one of the more challenging aspects of preparing a house for sale. Failing to take this all- important step can mean the difference between a smooth, fast sale for maximum price and a lengthy, frustrating sale for far less than you want or should have had. Having an experienced, skilled professional to guide you will help you avoid the latter. These tips will get you started on being ready for SOLD! not just For Sale of your house.
1. Why A Pre-Inspection When Selling A House? 
Before spending money on a remodel them before they discourage potential home buyers from making an offer. Taking this step also prevents you from encountering big problems when a home buyer has their own inspection. (From Forbes.com) "A pre-inspection gives you, the seller, a heads-up if there are problems that a potential buyer will likely want repaired. ... Because a pre-inspection lets buyers know what they're getting from the beginning, they can factor any needed repairs into an offer." While it is highly likely that an educated home buyer will want to have their own home inspection and that two home inspectors might notice a few different things, it's unlikely that either of the two inspectors would miss any major (expensive) issues. So you as the home seller avoid any big surprises from the buyer's home inspection that could be very expensive or even kill your home sale. Additionally, you present your home and yourself as transparent, open and honest to a home buyer. Having a home inspection, making it available to the home buyer, as well as a list of items and receipts you have repaired will make anyone feel more comfortable about making an offer on your house. Taking the step of having a home inspection before the marketing of your house begins will save you Time, Money, Frustration and more.
9 MORE TIPS TO GET YOUR HOUSE READY FOR BUYERS HERE
Cameron Station Homes For Sale & Neighborhood Info
ORIGINALLY POSTED IN: https://www.comehomevirginia.com/homes-for-sale-in-cameron-station-va
Cameron Station is an upscale community of single family homes, townhouses and apartment style condominiums in the city of Alexandria. With its luxury amenities, active community association and fabulous location near 395 close proximity to Old Town Alexandria and short distance to the Van Dorn Station Metro Blue Line, its no wonder so many singles, couples and families want to call this Cameron Station their home. 12 different builders took part in the construction of this subdivision, with so much variety there's a floor plan to fit everybody! Designed to resemble Old Town Alexandria, with it lovely brick sidewalks, "pocket parks", colonial street lamps, exterior home designs and many other unique features abound in this neighborhood. Located inside of the Beltway, Cameron Station is convenient to just about everything this area has to offer. Many nearby stores, coffee shops, restaurants and entertainment. Whether you are looking to venture off to Del Ray, Crystal City, Pentagon City or downtown D.C., are all just minutes away. The closest airport is Ronald Reagan National Airport which can be reached easily via the Metro Blue Line (see above).

DOLLAR FOR DOLLAR BUYER SAVINGS GUARANTEED!

CLICK IMAGE TO SEE CAMERON STATION HOMES FOR SALE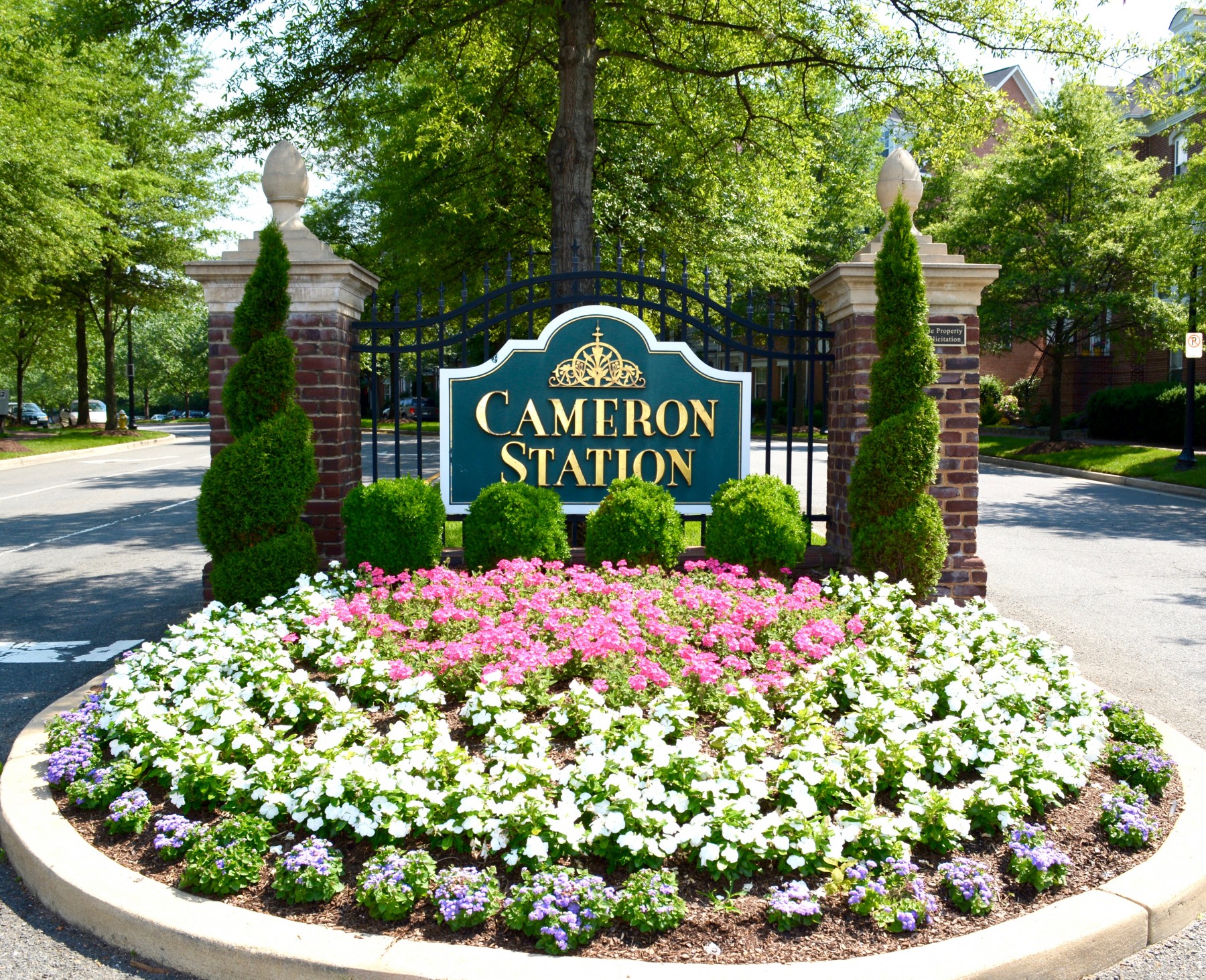 ---
"Cameron Station Is Your House Home Buyer Ready?"
is brought to you courtesy of  Dave Martin Realty Group, your Northern Virginia residential real estate experts. If you're considering selling or buying a house in the Northern Virginia metro area, we'd love an opportunity to earn your business, provide you an outstanding experience, and demonstrate to you that:
"Help From The Best Agent Makes All The Difference."
Additional Home Seller & Buyer Knowledge
Where are mortgage rates headed in 2019?
Is it better to wait for the spring market? 
Luxury & Upscale homes are still bargains
Sellers What Do Home Buyers Want Most?
#WeWillGetYouHome
---