We've all encountered them. That pesky notification when the page you are looking for cannot be found online. But did you know your IDX website produces these errors too?
It does, and they can be just as frustrating for your leads as they are for you. In this blog we will introduce you to the 404 page and show you how to customize them on your WordPress IDX real estate website.
What Is a 404 Page?
A 404 page appears when a specific website page is not found. Their purpose is to tell the user that the domain is valid, but nothing exists at the extension they specified. Or more simply, the website is active, but the requested page does not exist.
You will typically see a 404 page if you click on a broken link or if there is a typo in the url extension. If your website includes broken links or complicated urls, some of your leads are probably seeing 404 pages too.
Why Should I Customize My 404 Page?
Some amount of 404 traffic is inevitable (everyone makes a typo once in a while). But too much and it can start affecting your ability to convert leads.
Leads come to your site because they want information on real estate listings in the area. If they cannot get this information (for whatever reason) they are likely to move on.
Obviously, the best solution is to fix broken links and simplify your url patterns. But you can keep some traffic on your site by customizing your 404 page.
By including useful information on this page, or at least making it memorable, you can keep leads from clicking away.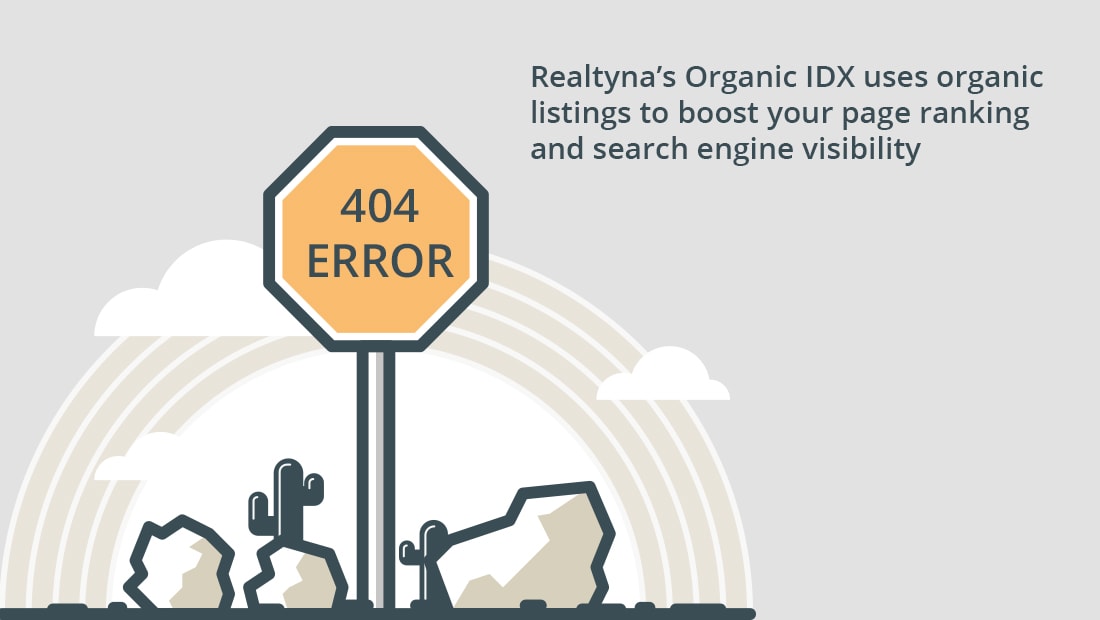 Edit the 404.php File
There are a couple of ways to customize the 404 page on your WordPress IDX site. The first involves editing 404.php file.
The easiest way to access the 404.php file is through the WordPress back-end. Since you are making changes to your site, we recommend taking a backup first.
When you are ready, log into your Dashboard, then navigate to Appearance > Editor.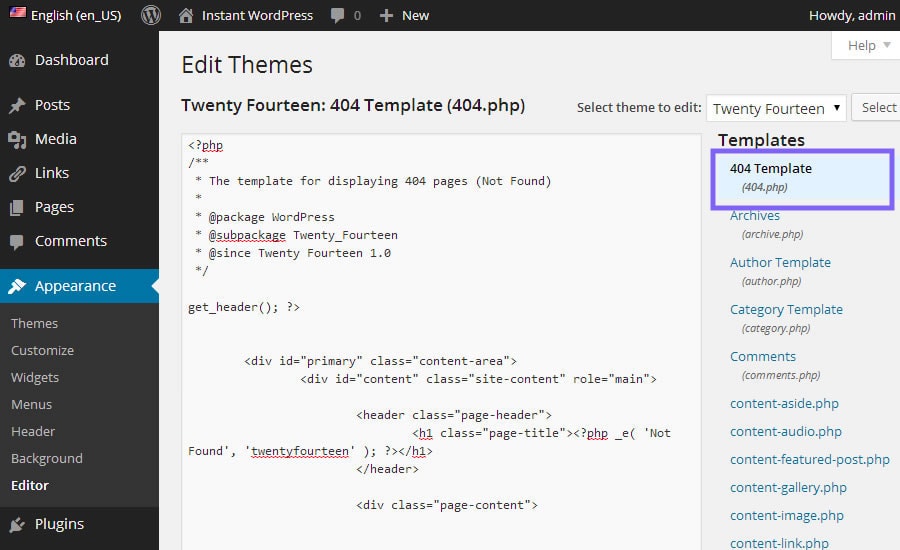 On the right hand side you should see a 404.php file listed.  If you don't, you should create one by taking a 404.php file from another theme or website (you can find plenty of samples online) and copying it into the following directory:/wp-content/themes/yourthemename.
To edit the text on this page, simply find the text that currently displays on the 404 page and edit it so it displays your preferred message.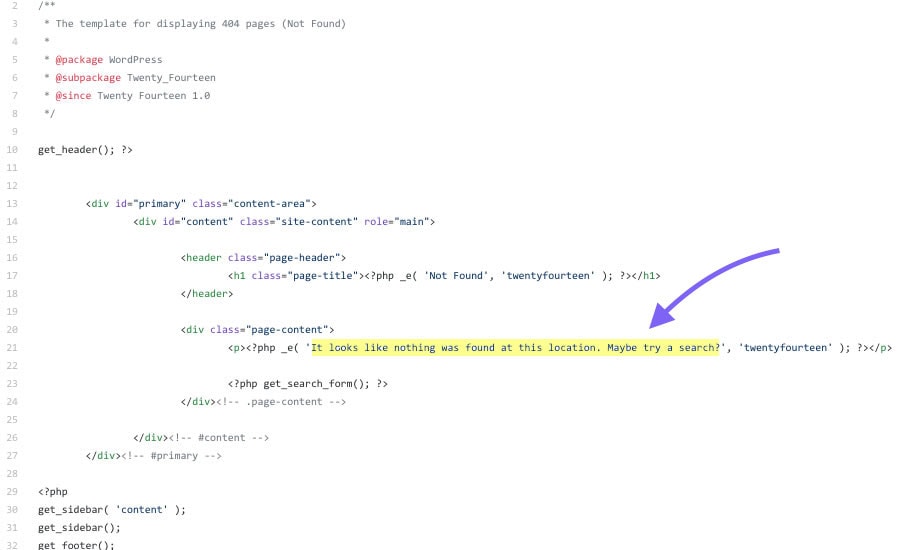 To add an image you should add the following code with an html path to your preferred image:
You can also include php tags to perform certain actions on the page. Some of the most common are to display search form:
display recent posts:
and list the most popular posts (requires the WordPress Popular Posts plugin):
Install a 404 Plugin
Some real estate agents don't want to be bothered with editing code for their IDX website. They have good reason. Your job is to sell homes, not webmaster. Thankfully, WordPress offers a number of 404 plugins that simplify the process of creating a custom 404 page. Here are some of the most popular.
404page lets you create your 404 page like any other WordPress page using the WordPress editor. Then, from the back-end you can point this page to the 404 error so it appears when a page is not found.
This plugin is designed specifically themes powered by the Genesis Framework. The plugin opens up the default 404 page to customization and accepts a wide range of WordPress short codes.
Smart 404 is a clever plugin that guesses where your user intended to go rather than showing a 404 error. When a user enters a faulty url, the plugin will search your existing website pages using keywords from the url request and automatically forward the guest to the best match.
Like 404page, this plugin allows you to create a new page in the admin panel and redirect users to it as the 404 error. It also allows you to provide a complete url to use for 404 errors.
This paid plugin allows you to add custom backgrounds, social media buttons, and animations to your 404 page. It also can integrate a number of lead capture features such as email sign up.
So now you know what a 404 page is and how to customize it. Questions or feedback? Leave them in the comments. Or for more IDX website tips, check out How to Set Up an Email Address for Your IDX Website and 15 Alternatives to Blogging that can Boost Traffic to Your IDX Site.