I have been working with an out of area Investor and she was focused on Los Angeles, but then decided to investigate other pockets. Now with that said, she wanted to know the following question:  What are the community statistics near Pasadena City College?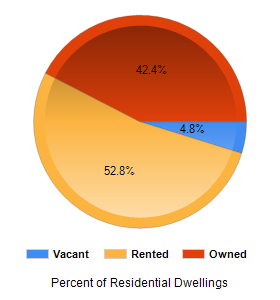 Needless to say I thought hard before I addressed the question, but when I did I thought this would be a great Blog Post for others who might be interested in the same question. So with that said let's look at some of the answers:

I was amazed to see that the age group within a mile from the City College is not mostly in the late teens and early twenties. Does that mean more College Students are commuting from other locations? Clearly an intersting question is raised. Now this inspired me to look at what the demographics look like near USC and UCLA for future posts.
Noq looking at the incomes of the residents made me wonder and got a good explanation of why there is such a large rental population. So with that said, if you are an investor this is a great area to buy some investment properties and rent them out.
If you are looking for a knowledgeable, focused and goal-oriented Realtor in the Beverly Hills area who will help you achieve your Real Estate goals, please reach out to me directly!
If you are looking for a pet friendly Beverly Hills Realtor who can handle and sell the most difficult properties that no one else could, please reach out to me directly!! If you are considering buying or selling a home, a luxury home, luxury investment real estate, luxury vacation homes, or luxury beach properties in Southern California, Los Angeles, Century City, Westwood, West Hollywood, Beverly Hills, Marina Del Rey, Venice or Malibu, feel free to contact me at 310.486.1002 (m) or homes@endrebarath.com or visit one of my websites at https://www.endrebarath.com  I contribute a portion of my commission to local animal rescue organizations.