WILMETTE 1st QUARTER REAL ESTATE REPORT - 2019
Wilmette is one of the North Shore's most popular villages in which to live. It has a diverse housing stock, lots of good shopping and restaurants, and a downtown that continues to be redefined with trendy new offerings. Plus the excellent schools that all feed into the highly regarded New Trier High School are a huge draw.
Wilmette also the largest lakefront park, Gillson Park, that includes a large beach with concessions, tennis
courts, a playground, and concert arena. It's where people from all over come to watch the Fourth of July fireworks (always held here on the night of July 3!)
52 homes closed in the 1st quarter of  2019 in WILMETTE compared to last year when 69 homes closed.
The median price for homes sold year-to-date this year is $640,000. Last year's median was $740,000.
While neither of those numbers are good news, the list to sell price ratio held at 92% and days on market were reduced 132 to 119.
1STQ 2019 vs 2018
CURRENT SNAPSHOT OF WILMETTE REAL ESTATE
Homes for sale: 175
Price range: $325,000 to $3,350,000
Under contract: 89
Absorption rate: 6 months (a balanced market)
List price to sell price ratio: 92% (based on year-to-date sales)
Average days on market: 119
April 5 -  jumbo loan interest rate: 3.875%
April 5- conventional loan interest rate: 4.0%
The absorption rate at 6 months was approximately the same a year ago. This figure indicates the number of months it would take all Wilmette inventory to sell without any new homes coming on the market and while 6 months is balanced - it's at the top end trending toward a buyer's market.
The median list to sell price ratio of 92% is one of the best on the North Shore where many villages are under 90%.
MEDIAN SALES PRICES - on a downward trend since August 2018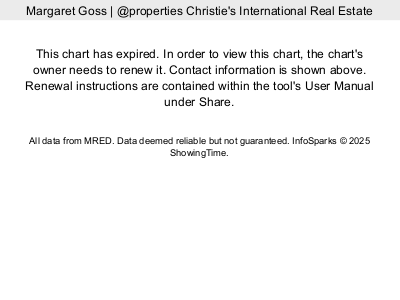 MEDIAN DAYS ON MARKET
MEDIAN PRICE PER SQUARE FOOT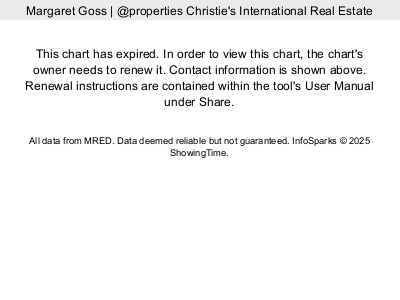 MEDIAN PERCENT OF ORIGINAL PRICE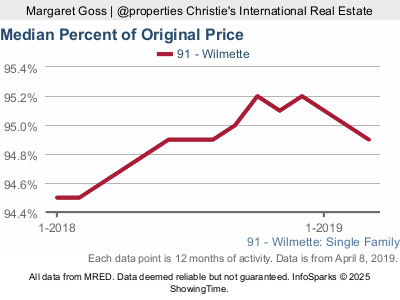 MONTHS SUPPLY (absorption rate)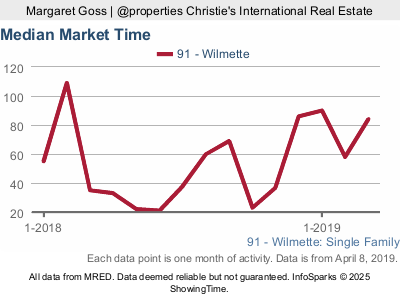 SEE ALL WILMETTE HOMES FOR SALE
Get monthly real estate news for Winnetka and the North Shore!
Sign up for my free newsletter HERE
Margaret Goss is a full-time real estate broker since 1998 working in the North Shore communities of Winnetka, Wilmette, Kenilworth, Glencoe, Northfield, Glenview, and Evanston.
She can be reached at:
Phone:  847-977-6024
Email:  margaret.goss@bairdwarner.com
See her full BIOGRAPHY