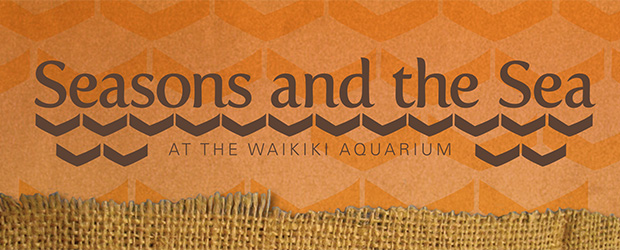 Seasons and the Sea
Wednesday, May 2nd, 2019
3:00 p.m. to sunset (approximately 7:00 p.m.)
                                               >>>>>>>>>>><<<<<<<<<<<
The Waikīkī Aquarium and the Honolulu Mayor's Office of Culture and the Arts invite you to experience Seasons and the Sea on May 2nd. 
Visitors will learn about Hawaiian cultural traditions during this unique sunset observance set to take place at 5:30 p.m. on the grounds just Ewa of the Aquarium. 
The ceremony, performed by cultural advisor Sam 'Ohukani'ohia Gon III, marks the official changing of the seasons, from Ho'oilo (wet season) to Kauwela (hot or warm-dry season).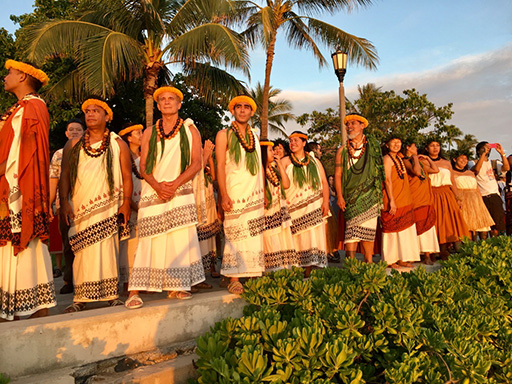 Guests will also enjoy authentic hula, chant, and mo'olelo (storytelling) performances as the sun sets into the crown of Pu'u o Kapolei, an occurrence that happens only once a year.
Activities include:
3:00 p.m. to 5:00 p.m. – Hawaiian demonstrations in the Aquarium. Display of traditional Hawaiian items related to hula, pū for blowing, instruments, and several other items at the Waikiki Aquarium. 
These activities are included with admission.
5:30 p.m. to 7:00 p.m. – Cultural sunset observance in the park at the Ewa (West) side of the Waikīkī Aquarium grounds. Free and open to the public