QUIZ: How Much Do You Know About Flag Day June 14?
by Silicon Valley REALTOR Michelle Carr Crowe 
How much do you know about Flag Day on June 14...and Flag Week? For fun, take this short quiz and share it with your friends, clients and colleagues.
1. When was the United States flag first adopted?
a. 1776
b. 1777
c. 1977
d. none of the above.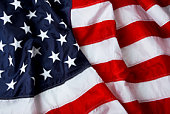 2. Which U.S. President made the first official proclamation of Flag Day?
a. George Washington
b. John Addams
c. Woodrow Wilson
d. Franklin D. Roosevelt
3. When is Flag Week 2019?
a. June 10-16
b. July 1-7
c. June 11-17
d. June 14-July 4
Scroll way down for answers-no peeking!
  #FlagDay #June14 #FlagDayJune14 #FlagWeek #FlagWeek2019 
QUIZ ANSWERS 
1. b. 1777-the first adoption of the Stars and Stripes was on June 14, 1777.
2. c. The first proclamation of Flag Day was by President Woodrow Wilson in 1916-and it's been celebrated annually ever since.
3. c. Flag Day and even Flag Week is subject to date change at the discretion of the current President. For 2019, it's June 11-17. 
Images courtesy of www.pixabay.com.
Thanks for reading "How Much Do You Know About Flag Day June 14?"