There are multiple advantages associated with plater ceilings and they are also distinct from other variants of coatings. Moisture resistance is reckoned as a major benefit while the finish suits all interiors across homes. The material used in plaster ceiling is non-combustible and can therefore be ideal for application in environments like hospitals, nurseries and schools. Plaster ceiling is also quick and easy to install while being strong and durable. With plaster ceiling offering over 75% reflectivity you can expect every room irrespective of its size to be filled with light when you have this type of ceiling.
Plaster Ceiling Design Aspects
Plaster ceilings offer great flexibility with designs since your creative ability is by far the only limiting factor. This flexibility also ensures that you create a unique ceiling than something that is very common in your neighbourhood. There can be endless variation in shape, colour and texture. Apart from this, when you apply a paint finish to the plaster ceiling, it looks significantly smoother compared to other finishes. Plaster ceiling also brings in better acoustics and fire resistance qualities.
Moving on to interior design trends that have become popular in 2019 and could continue into the coming years include a host of glamorous and classy aspects. Dark and loud colours are passé and the trend is leaning towards warm lighting, soft furnishing, beautiful wall designs and paint decor. More and more people are also spending significant time and money on their interiors.
Following are some of the major trends today:-
Modular Kitchen
Most of us spend a significant amount of our time in the kitchen and for chefs and ladies that is the favourite place too. Kitchen also doubles up as the space to spend quality time with family as well as guests. Each individual however has his/her own distinct orientation that should be catered to in the process of designing a kitchen.
Kitchen also reflects the style and personality of the owner and mirrors how organized the user/owner of the kitchen is. A well organized kitchen communicates the personality of members in the family.
If you have a large family comprising of young kids, seniors and young adults, you should plan for 'storage drawers' at the bottom of the modular kitchen This way, it is lot easier for everyone to access the drawers when needed. Similarly a special shelf separated from the modular kitchen will ensure that products/items that are frequently used can be accessed conveniently. You should also spare thought for stocking patterns like stocking for a week or perhaps a month.
Once the design aspects are settled, we come to the budget which is the most important part. Modular kitchens are expected to serve you for a life time. Choose the inputs carefully and resist the temptation to go for the cheapest products. While giving the final touch to your modular kitchen you should also consider the work flow in your kitchen like for instance cooking, washing, space for keeping prepared food and stocking.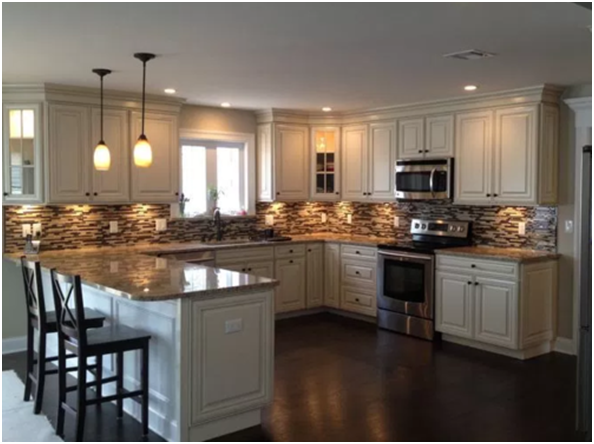 How You Plan The Space
Space planning is gaining significant traction among interior design trends in 2019 and home owners interior designs are seen to focus more and more on this aspect, particularly with regard to corners and highlighting items. Space is a major issue in small homes and apartments and many of us face this challenge. Therefore, the storage system needs to be carefully organized so that you get the maximum free space on the floor. Do not shy away from taking help from the professionals since they can bring a wealth of experience and expertise to the table.
Coburg Plasterers is an established Australian business that can help you with all aspects of interior design and plastering, including space planning.
Modular Storage and Wardrobes
Another important trend in interior designs in 2019 is modular storage and wardrobes. Although this can be relatively expensive the long term advantages offset the initial investment since professionals can also provide fabulous and best fit within the available space. However, you should remember the present and future storage needs while designing the storage and wardrobes. Do not forget the fact that as your kids grow up their own storage needs can grow exponentially and if the storage/wardrobe that you create when they are young, may fall short of their needs.
Positioning yourself as an informed customer is the best way to ensure that you get the best out of every dollar that you are spending on your interior decoration. The digital world has a sea of options and by spending some quality time you can examine these options with regard to different materials, paint products and colours, wall design, warm lighting, false ceiling and more. Ideally, you should complete the learning curve before you start scouting for a professional interior decorator.
Paint Colours and Decor
Depending on your budget and preferences, painting can form a major part of the interior decoration process. You will need to decide whether you will go for a uniform colour across the house or have different colours in different segments of your house. Some people choose to have a contrast colour on one wall of every room with the other three walls in the same colour and the ceiling in white.
There are also special products like texture paints and theme paints for children's bed room and perhaps even your master bed room. If you speak to the professionals they will be happy to show different products and designs to help you arrive at a decision. When feasible, you can also visit some of the houses in your neighbourhood that have received some interior make up in recent times. This is another way to understand what is trending in your surroundings and you may even get some out of the world ideas to decorate your own home. But, while playing with colours, you should be extremely careful to align it with the ground realities in your home and the available space. Avoiding dark colours like black, brown, green etc is the way go except when you have a specific reason to choose those colours.