I've burned myself several times in life by procrastination or thinking I was smarter than I actually am. In Real Estate, the market changes day by day. Waiting could cost you plenty of dollars OR you just might luck out. When Pam & I bought our house in 1985 the interest rates were at 13% and rising, as were prices, BUT, we knew the market and knew that rates would not remain high even though the rates went to 18% before correcting. On that one occasion, we did not hesitate/wait...We Bought!
My advice is Do Not Wait. My motto is "It's what stays in Hip National Bank (HNB) that counts" HNB translates to...Your Pocket!
You can always adjust to changing market conditions. Here's an Infographic/chart from the folks at KCM.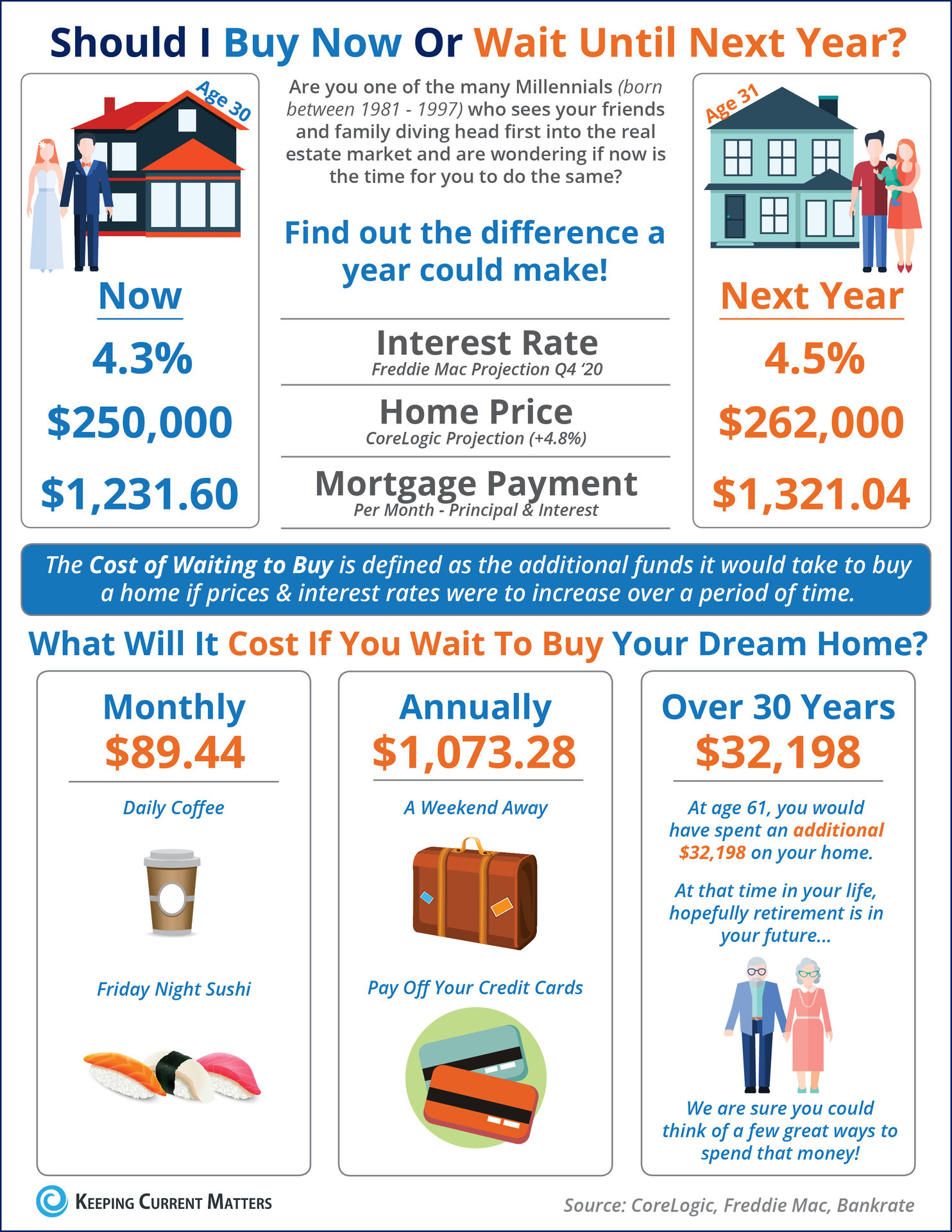 Some Highlights:
The "cost of waiting to buy" is defined as the additional funds necessary to buy a home if prices & interest rates were to increase over a period of time.
Freddie Mac forecasts interest rates to rise to 4.5% by the Q4 2020.
CoreLogic predicts home prices to appreciate by 4.8% over the next 12 months.
If you are ready and willing to buy your dream home, find out if you are able to!