I recently closed a transaction on a Richton Park, Illinois home in which Gene help the Buyer procure financing.  At the closing I asked Gene to continue to include me on his helpful e-blast newletters.  He came through and loves it when I share...
First! Thanking Gene Walters for providing this helpful information.  He can be consulted with at ...HomeTrust
Gene Walters, HomeTrust Mortgage Corporation, 1475 E. Woodfield Rd Ste 110
Schaumburg, IL 60173, gwalters@hometrustmortgage.com
Office: 847.517.1700 Cell: 847.217.7030, NMLS#: 204173 NMLS: 134317
An Illinois Residential Mortgage Licensee
Your Home - Saving Electricity (In the Summer)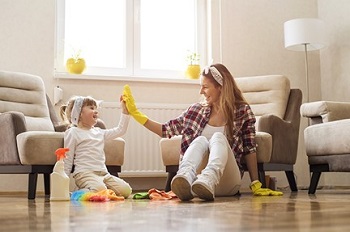 With mid June here, and kids being off school for a week now, you may find your electricity bill taking an unwanted rise, causing a lot of expenses that could have been saved for those summer trips. Do not fret! In the list below, we've gathered the best ways to watch out for your electricity usage during the summer. We recommend practicing some or most of them!
Cut down on energy leaks. This includes turning off lights and other electronics. When you leave a room, shut off the light behind you. Unplug electronics that aren't being used, such as cell phone chargers, small appliances like toasters, or power strips that provide power for many appliances.
Spend time outdoors. Spending a lot of time indoors will naturally lead to higher energy costs because you will be using lights, electronics, and air conditioning. Spending more time outdoors means you can turn off indoor electronics; and in the process, you will have fun going to the beach, the park, the movies, and so on. Turn off all electronics before leaving the house.
Close blinds, storm windows, or shades during the day.
The sun can heat up a room very quickly. Keeping the sun from shining into windows will cut down on cooling costs; and many stores sell curtains specifically designed for this purpose.
Use fans instead of air conditioning.
Circulation is important in using less air conditioning during the summer. Cool down the house early in the morning by placing a box fan in the window and opening up another window at the opposite end of the house, in addition to turning on ceiling fans. Box fans sit perfectly in most windows and help cool air come inside.
Use air conditioning efficiently.
Set the thermostat to 78, and don't lower it. You can also turn the air conditioning off at night and in the early morning. You may want to invest in an energy-efficient air conditioner, which are 10-15% more efficient.
Use electricity during off-peak hours.
If you plan to use electronics like a washer and dryer, air conditioning, and computers or televisions, try to do so during off-peak hours, like early in the morning or late at night. Electrical companies charge less for energy consumed during off-peak hours.